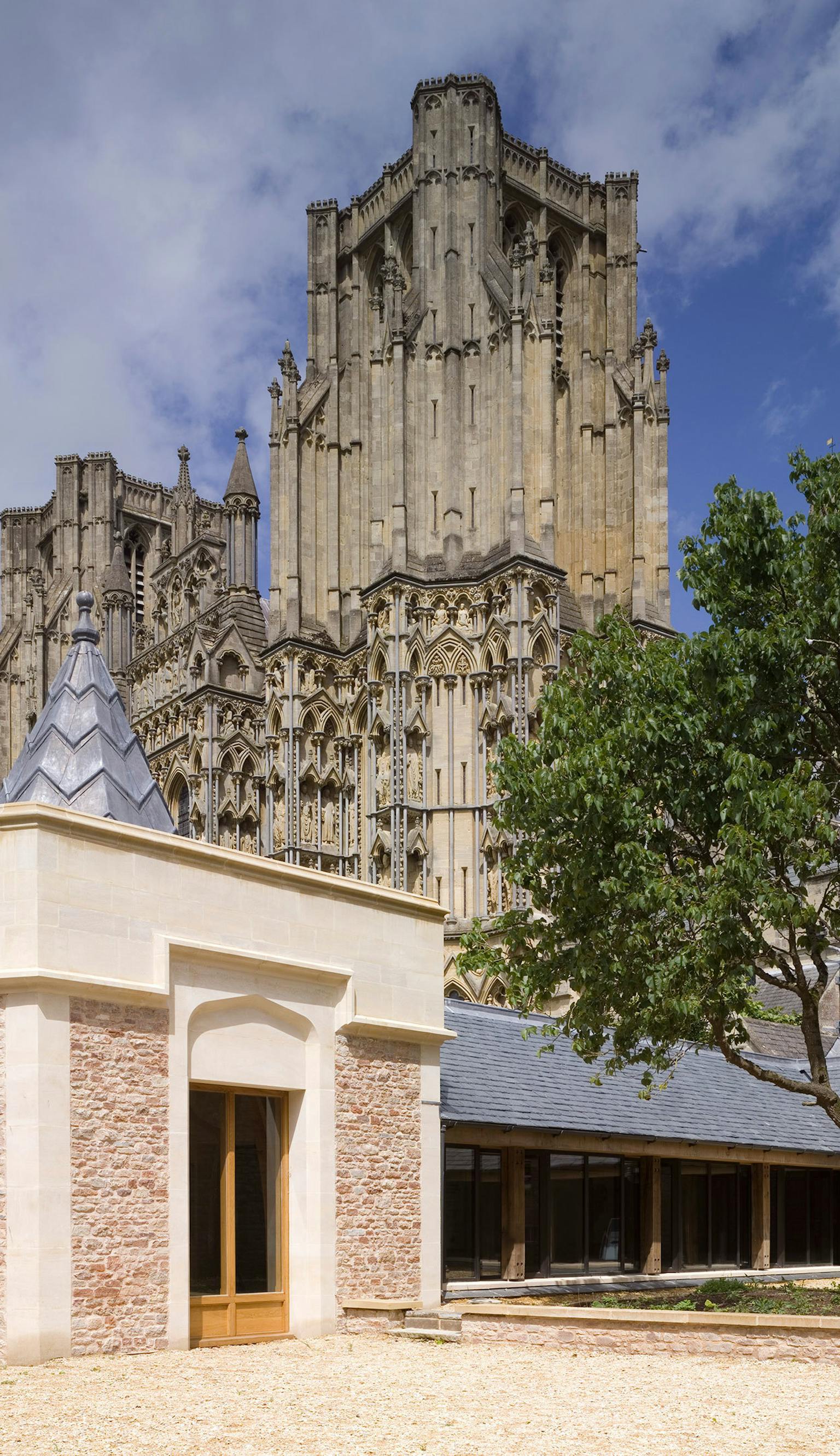 Location

South West

Client

Dean and Chapter of Wells Cathedral
Purcell was commissioned by the Dean and Chapter of Wells Cathedral to prepare a development masterplan for the cathedral and its precincts; the objective was to reconcile a number of competing demands on the spaces to enhance and make accessible the daily life and mission of the cathedral.
The proposals included new education and community spaces; music departments; new workshops for the works team; new café and shop and interpretation exhibition. Following detailed negotiation with the local authority, the Cathedrals Fabric Commission for England and English Heritage, approval was obtained for four new buildings within the heart of the historic precinct.
The award-winning structures have enhanced the Cathedral's daily life and improved its visitor experience by rationalising the spaces within the complex. The project has also enabled previously inaccessible areas, such as the magnificent octagonal Chapter House Undercroft to be opened to visitors for the first time, which is where the new cathedral interpretation and exhibition is located.
The new visitor entrance creates an accessible route into the Cathedral that sympathetically uses the reopened historic Pilgrims Porch. The 13th century Undercroft of the Chapter House has been made accessible and developed for Cathedral exhibitions and interpretation
The new education and multi-purpose rooms are constructed from a green oak frame and adjoin the east cloister.
The new buildings were joined to the east cloister with a green oak open Pentice, carefully detailed to minimise its effect on the historic building.
A new entrance and visitor welcome atrium was created around the historic walls and memorial garden, it connected the accessible route to the Cloister and Cathedral.
Location: Wells
Client: The Chapter of Wells Cathedral
Building period: Norman
Listing status: Grade I listed
Awards: Building Award for the Friends' Building, Wells Cathedral
Construction value: £7m