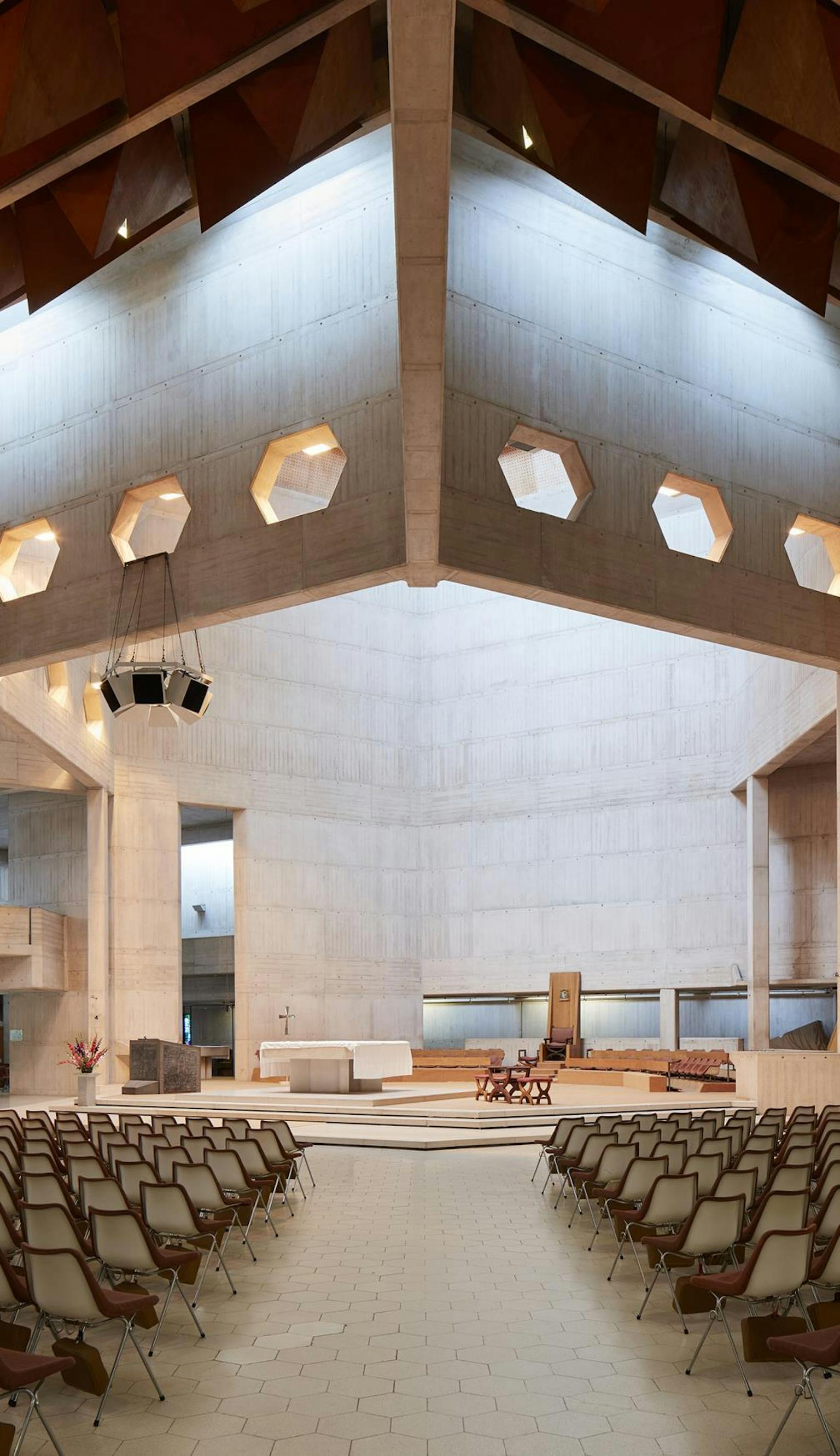 Location

South West

Client

Clifton Catholic Diocesan Trustees
The modern Grade II* listed Roman Catholic Cathedral Church of SS. Peter and Paul was the last major cathedral to be built in Britain. It was built in 1969-73, and designed by Ronald Weeks, E S Jennett and Antoni Poremba of the Percy Thomas Partnership.
Clifton Cathedral has been critically acclaimed for its serenity and simplicity, and the modest 'theatre-like' composition of its irregular, elongated hexagonal plan. However, the building was never fully watertight and, despite numerous attempts to resolve the problem, the leakages remained unresolved. 45 years of water ingress caused damage to the internal finishes as well as affecting the unseen structure and services.
Purcell addressed repairs to the building's roof and structure which is composed of offset, superimposed hexagons and part-hexagons rising in three layers to a hexagonal, pyramidal cupola above the sanctuary.
We also improved visitor comfort with internal improvements of the conditions, as well as renovating and unveiling previously inaccessible areas such as the gallery over the baptistery and reopening a staircase access. During the restoration, the Cathedral remained open and held eight masses a week, alongside baptisms, weddings and funerals.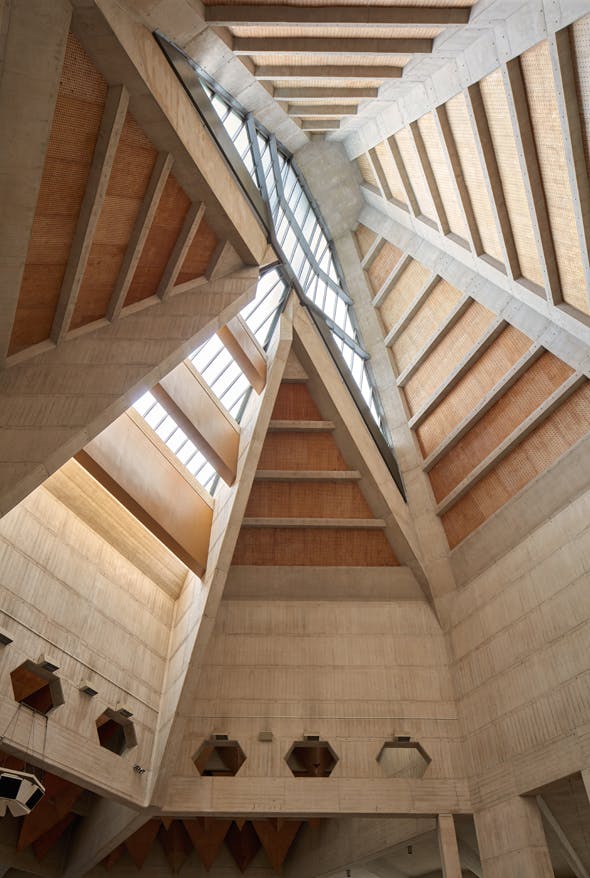 Our conviction was for the building to become watertight, and safe and open for use, but also not to lose any of its rigour and quality as a superb exponent of the late brutalist era. The works have been undertaken with the intention to both repair and protect the building, and to magnify and celebrate its original design and detail. The Cathedral, in common with many buildings of its type and era, was built in difficult times. Our aim for the repairs projects was, at all times, to consider what the intent for its design and execution had been in order to remain true to the building's principles.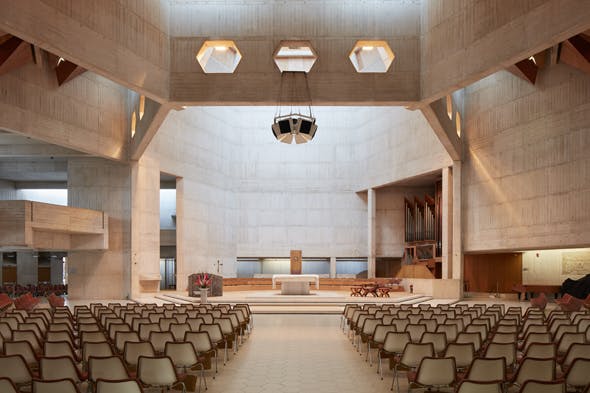 The work carefully retained the distinctive aesthetic of the brutalist building which includes Russian Redwood course grain board-marking and monolithic aggregate panels. The repair and renovation works have made the Cathedral safe, will prevent further deterioration of the fabric, and have ensured the building it is fit for purpose; a place that worshippers and visitors alike can enjoy. Purcell is proud to be a chapter of the heritage restoration of this iconic place of worship.