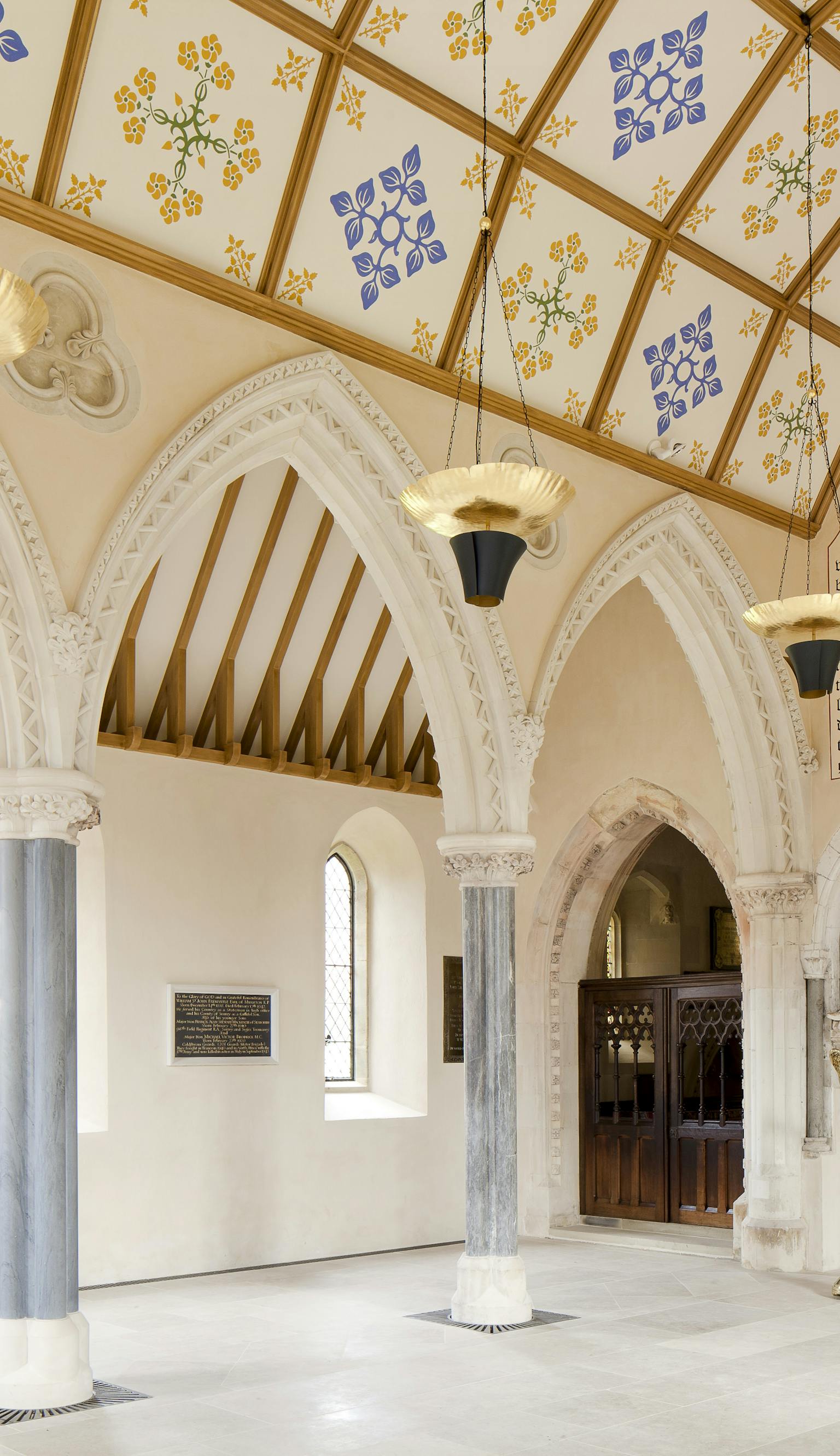 Location

London & South East

Client

Parochial Church Council
We followed a challenging brief to rebuild the listed church to serve the current and future demands of the parish and wider community without losing its historic identity.
The Church of St. Nicholas dates from the early 11th Century and was extensively extended and remodelled in the 1840s by A.W.N. Pugin. A severe fire on Christmas Eve 2007 largely destroyed the Nave and North Aisle roofs and badly damaged the internal surfaces. The damage gave the client the opportunity to upgrade the building with sustainable features for flexible and community uses.

The restoration of the eastern ceilings meant that Pugin's work could be enhanced and retained. The Chancel was retained and we restored the ceiling decoration to its original colours, including a thermal upgrade with the aid of a grant contribution.
We repaired and conserved as many of the fire-damaged elements as possible and provided modern facilities, including level access. A low energy under-floor heating system provides efficient energy use via an air source heat pump. When not in use, solar thermal panels maintain the inside temperature at 12°C which helps preserve the building fabric.
Inclusive design was a key aspect of the project, including creating level access from the exterior throughout the church, adding a discrete kitchenette and providing a fully accessible and environmentally friendly WC.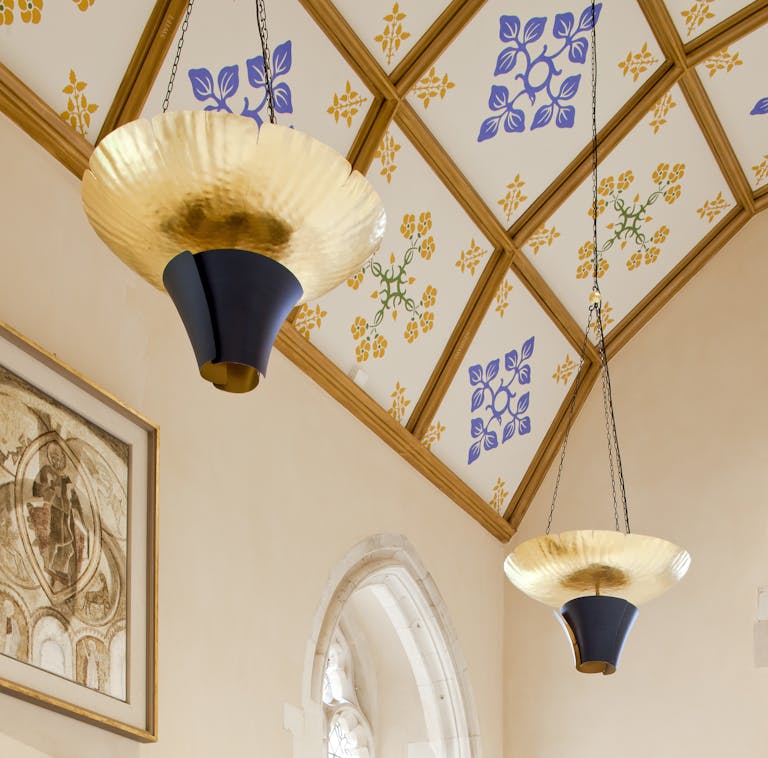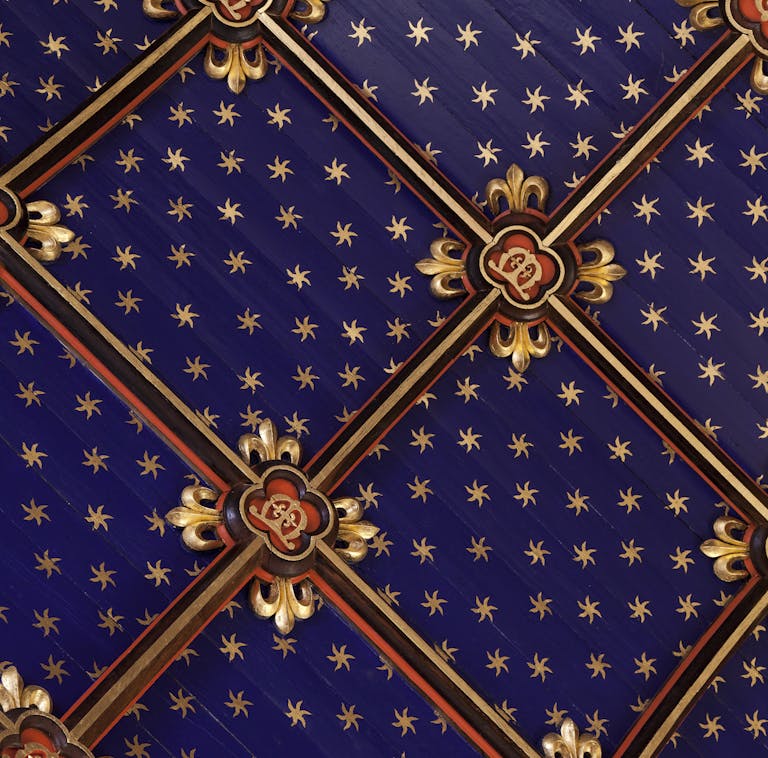 The Church suffered the loss of most of its contents and the internal surfaces and masonry were extensively damaged. In the eastern chapel and chancel, decorative ceilings were badly smoke-damaged.
Location: Peper Harow, Surrey
Client: Parochial Church Council
Funding: Insurance and grant
Listing Status: Grade II* Listed
Construction value: £1.4 million