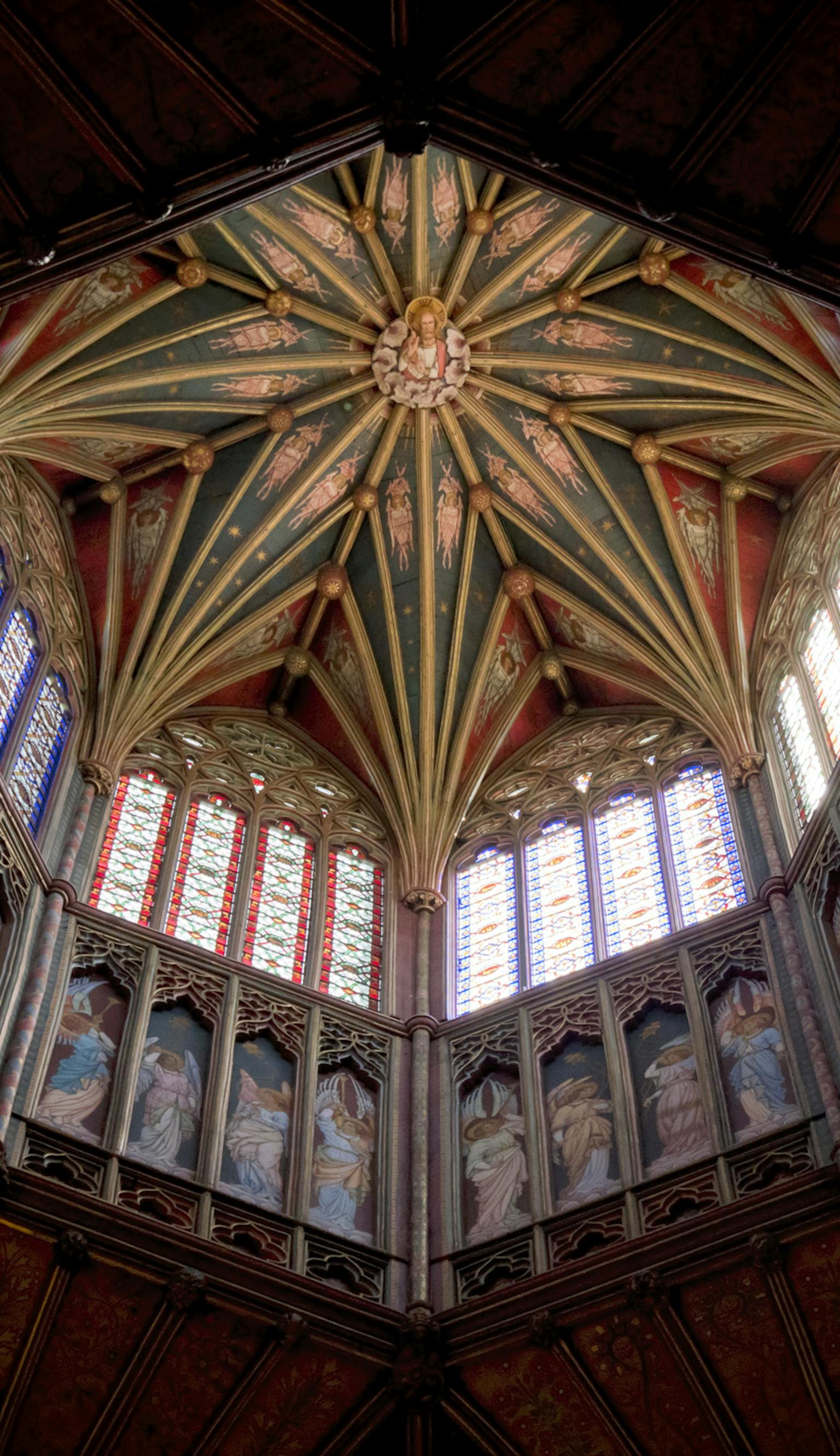 Location

East

Client

Dean & Chapter of Ely Cathedral
Since 1960, Purcell have provided Ely Cathedral with over 50 years of care. We used a high-level flying scaffold to repair the lead in the 14th Century octagon and lantern, clean the 19th Century glazing, and conserve the paintings.
Our team also carried out two major campaigns to repair the roofs, masonry and glazing of the nave, lady chapel, choir, octagon and transepts followed by two new programmes of design work.
The Lady Chapel
The Lady Chapel of the cathedral was re-floored in the mid-20th century with contemporary materials. After a detailed archaeological investigation and careful analysis of temperature and humidity, we designed a new patterned Purbeck marble floor.
This is laid with low temperature underfloor heating to reduce condensation harmful to the soft stone carvings and surviving medieval paintwork of the interior walls.
The Processional Way
The Processional Way is the first significant addition to the cathedral since the early 16th century West Tower. Our design recreates the Lady Chapel's original medieval entrance and follows meticulous archaeological research and excavation. The passage is built in Clipsham stone with a green oak roof and has an adjacent staff kitchen and WC. The window design was developed from the cloisters and its carved, gilded glass roof bosses were created in collaboration with a glazier and sculptor.
Masterplan
Following on from the above project, we recently completed a masterplan for the cathedral estate as a whole. The exciting and carefully considered proposals will allow the cathedral to continue its centuries-old mission well into the 21st century and beyond.
Location: Ely, Cambridgeshire
Client: Dean & Chapter of Ely Cathedral
Building Period: Dating from the 11th Century
Listing Status: Grade I