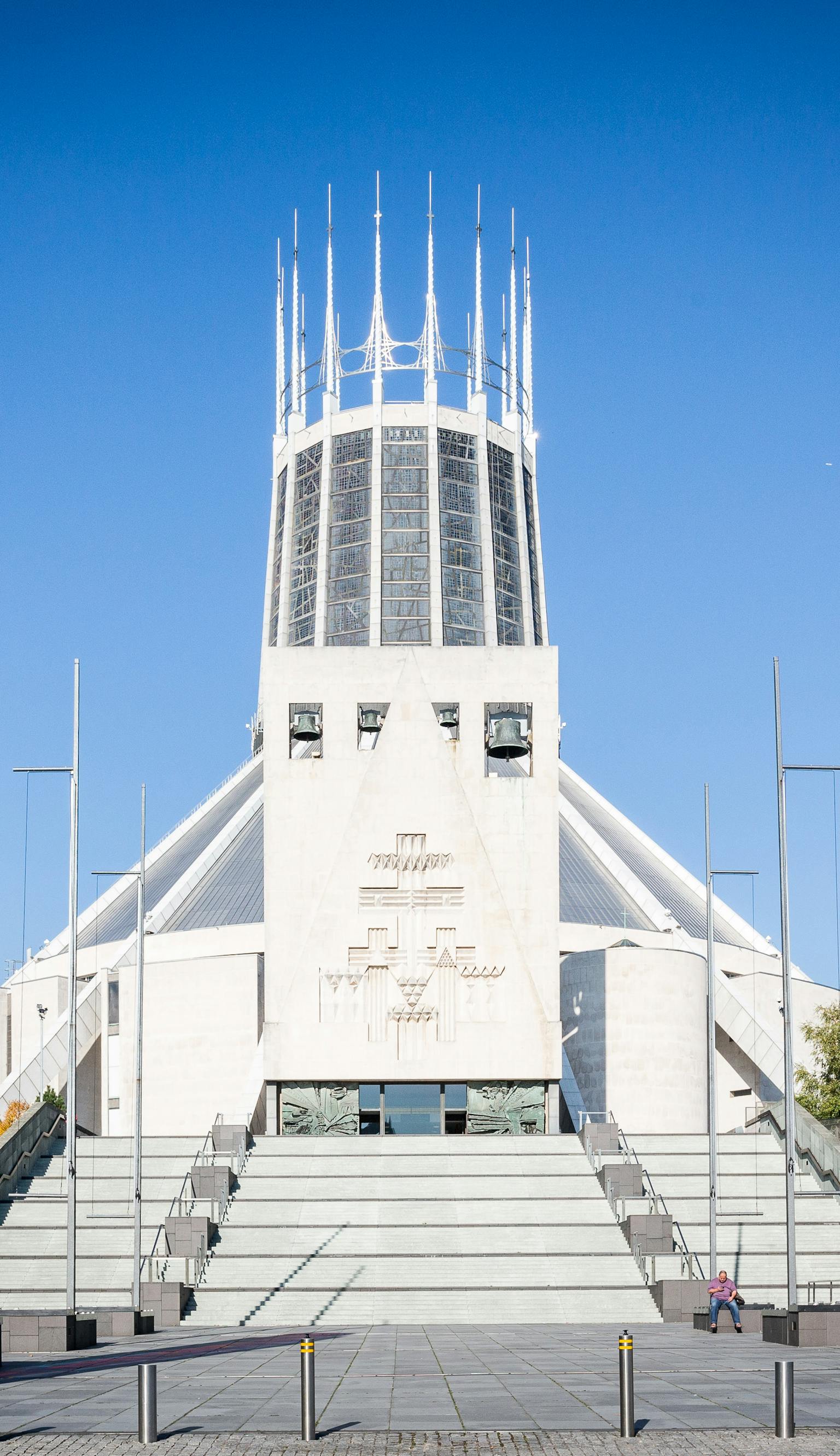 Location

North West

Client

DAC (Diocese of Liverpool)
Purcell prepared a comprehensive programme of research into the significance, history, and construction of Liverpool Metropolitan Cathedral's lantern in addition to developing a Conservation Management Plan and repairing the significant glass structure.
Designed by Sir Frederick Gibberd in 1967, the Liverpool Metropolitan Cathedral is recognisable by its pinnacle-crowned stained glass lantern tower designed by Piper and Reyntiens.
Research
A long-term issue to the cathedral's glass lantern was the capillary-like holes that had developed due to the water ingress. This resulted from past conservation attempts that had previously used resin and had since damaged the structure.
To safeguard the future of this important heritage asset we undertook a long term programme of specialist research and developed a Conservation Management Plan to inform the lantern's repair, whilst documenting the history of the site and the conservation of the wider cathedral.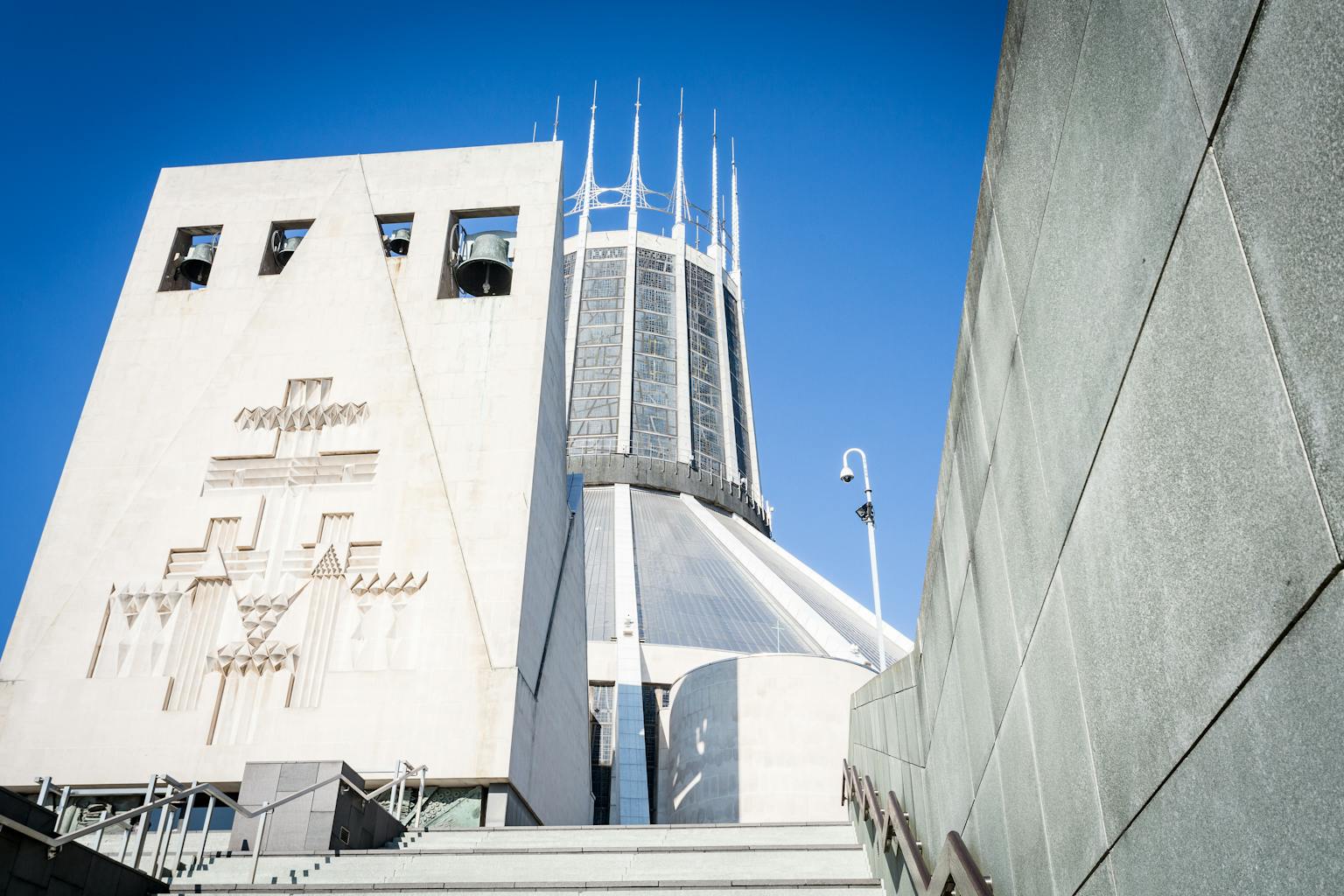 Solution
A detailed repair methodology for the lantern was developed, modelled, and trialled to inform conservation of the lantern. During the lantern's repair, our team developed an innovative and discrete guttering system which works by channelling rainwater that leaks in through the lantern outside.
In addition to developing an effective system, we developed conservation policies and a framework for the future care of the lantern and Cathedral. Our strategic approach ensures the sustainable future of Gibberd's building to be enjoyed by the local Liverpool community and visitors far and wide.
The project was extended with additional support coming from the Getty Foundation's 'Keeping It Modern' programme.
It is a reflection of Purcell's expertise with modern heritage, that our practice worked on the only 3 Post-War cathedrals in the country at the same time. Our work at Liverpool, Coventry and Clifton Cathedral echoes our commitment to developing conservation strategies and techniques for the listed buildings of the recent past and continuing the enviable record we have of doing the same for buildings of earlier periods.
— Jon Wright, Twentieth Century Heritage Consultant