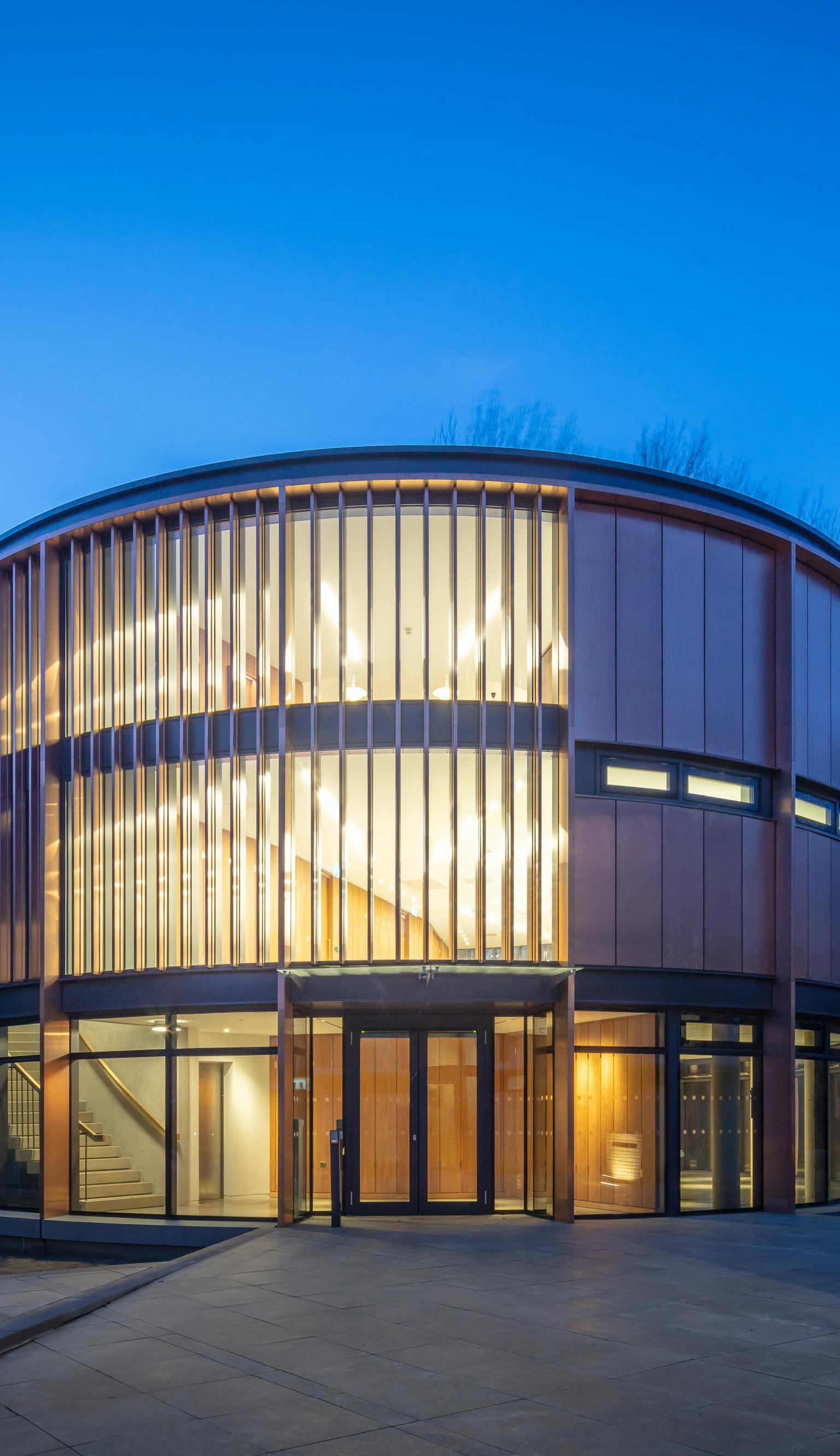 Location

South West

Client

St Catherine's College

Shortlist

Oxford Preservation Awards: New Buildings 2021
Planning Awards: Design Excellence 2021
Purcell designed and delivered a new Graduate Centre and student accommodation pavilions at the Grade I and II-listed St Catherine's College at the University of Oxford, complementing the work of Danish architect Arne Jacobsen.
Purcell's design creates a £10m contemporary addition for the college's graduate student community that provides a complementary accompaniment to Arne Jacobsen's original campus design and Stephen Hodder's later phases of development.
The University of Oxford is made up of 38 constituent colleges of which St Catherine's College is one of them. St Catherine's College is one of the newer colleges; it was constructed in 1960 by Danish architect, Arne Jacobsen. St Catherine's is both Grade I and Grade II listed and is consistent with Modernist architecture of its time; the buildings feature open-plan quads, large spacious rooms and long rectangular windows.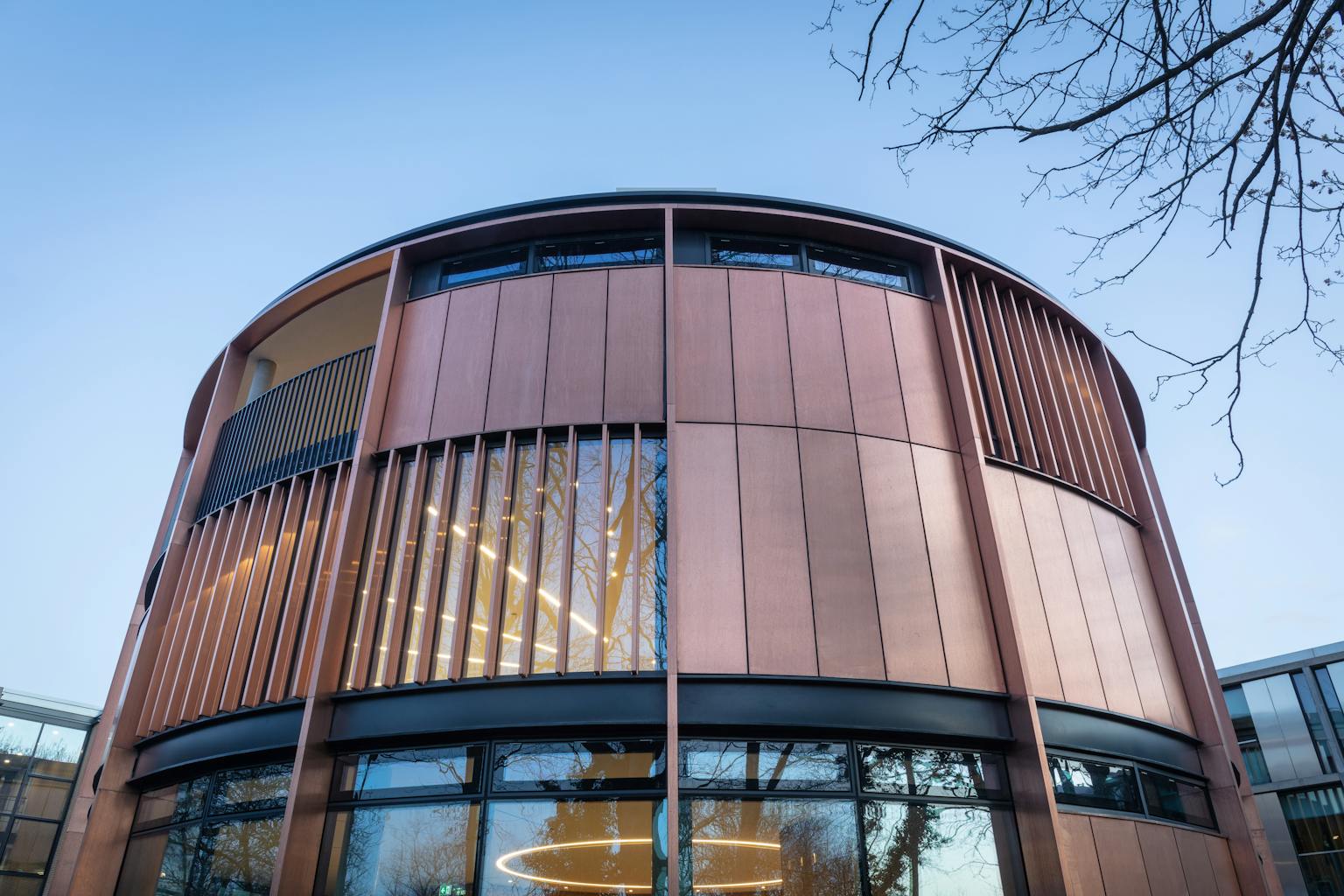 St Catherine's College has had two significant phases of expansion, including two phases by Stephen Hodder in the early 1990s and 2000s where he added student accommodation pavilions to the site.
The new graduate centre, designed by Purcell, maximises the potential of the constrained site, which sits in Oxford's green belt and flood zone. The cylindrical three-storey structure responds to both Jacobsen's original masterplan and Hodder's distinctive pavilions.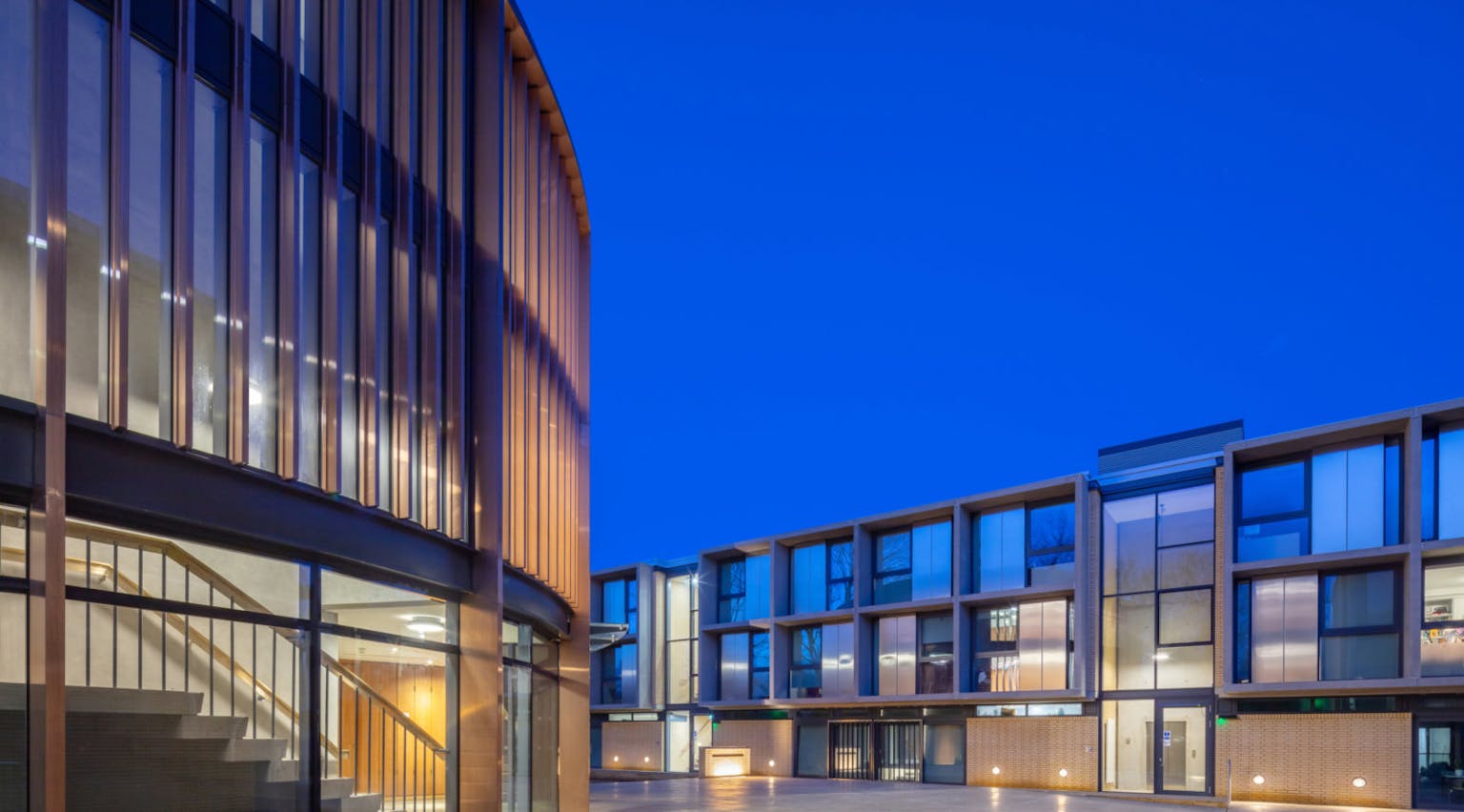 Jacobsen uses pure form geometries consistently throughout the design. The music house is a plan form of two intersecting octagons, the gymnasium is a pure square, the cycle store is a cylindrical building and thus we designed the new Graduate Centre floor plan as a circle.
— Nicola Hewes, Regional Partner
The Graduate Centre contains a seminar room, common room and multi-use event space. The building's facade features bronze and stainless steel cladding; inside features a variety of timbers; and the common room is well lit.
Purcell's extension to the student accommodation is a continuation of Hodder's Phase 2 development, successfully adding 78 en-suite bedrooms to the building. The team also introduced a central corridor to the extension, deviating from Hodder's design, but ensuring that a lift would provide access to all areas.
Location: Oxford
Client: St Catherine's College
Listing: Grade I, Conservation Area