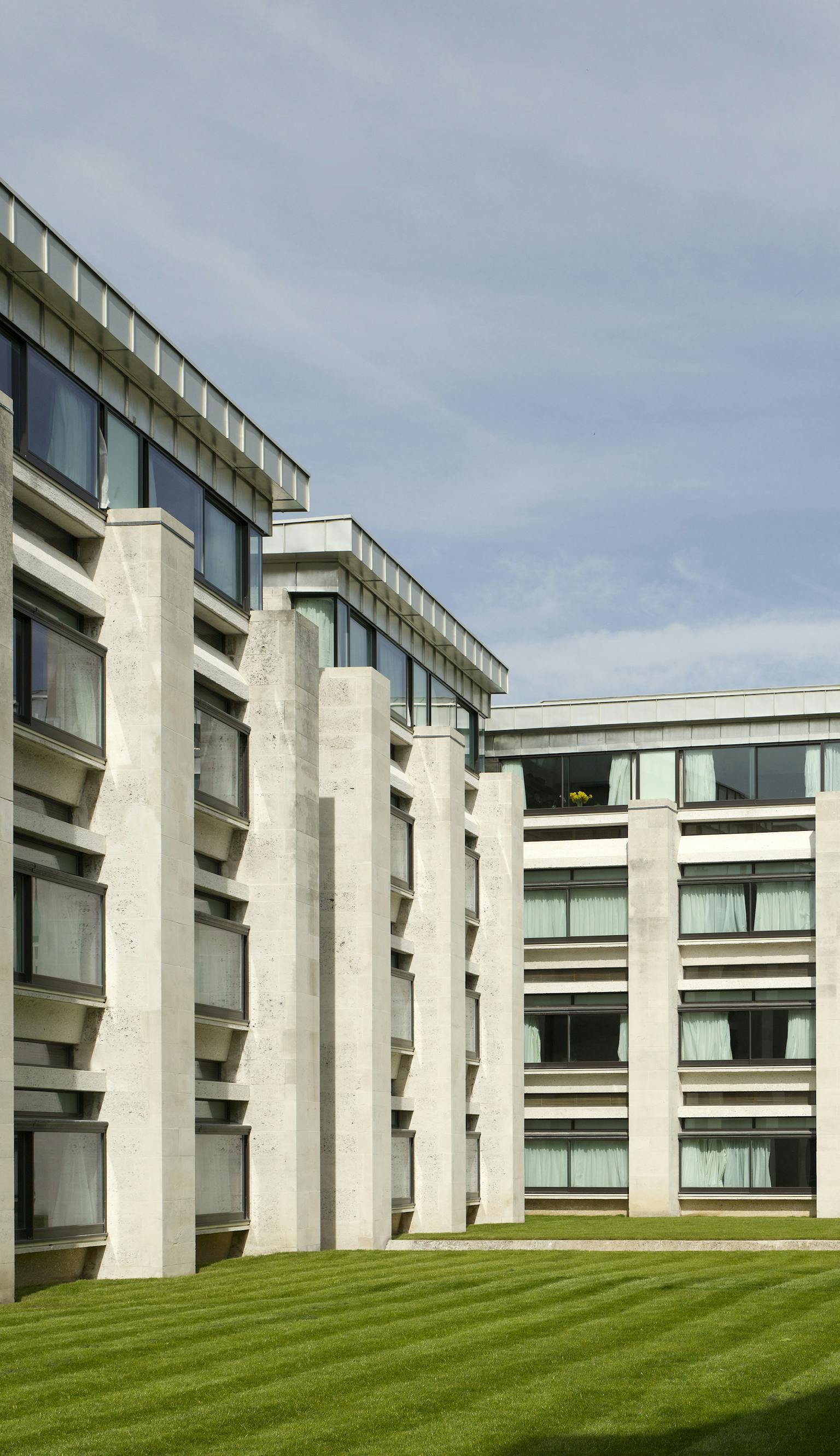 Location

South West

Client

The Governing Body of Christ Church, Oxford
Purcell were appointed as architects and lead consultants to repair, refurbish and extend the Quad, providing a new lecture theatre, extra student accommodation, en suite bathrooms, new archive facilities and disabled access. The client required a solution that would not only improve the building's performance, maximise the use of space and create development opportunities but also gain statutory approval.
The team prepared a conservation management plan and feasibility study and our subsequent scheme reduced planned repairs to preserve the building's listed fabric, releasing funds for a high-performance 130-seat lecture theatre and archive and an extra floor of student rooms at roof level.


A seminal Modernist building, Blue Boar is a residential quad designed for Christ Church in 1968 by acclaimed British architects Powell & Moya. It is now listed Grade II*. The building was previously plagued by leaking roofs, cracking stone cladding and services failure, starting on its completion.
We provided access to the lecture theatre, green room, public toilets, break out space and server. In addition a new level pathway was introduced linking the quad with other accessible areas of the college.
The new lecture theatre was inserted into an existing space. It provides a 130-seat multipurpose space to allow for speeches and acoustic music.
The lecture theatre has 100 fixed seats with flexible space for 30 removable seats. An AV link was set up to an external theatre and a break out room where the event in the lecture theatre can be projected.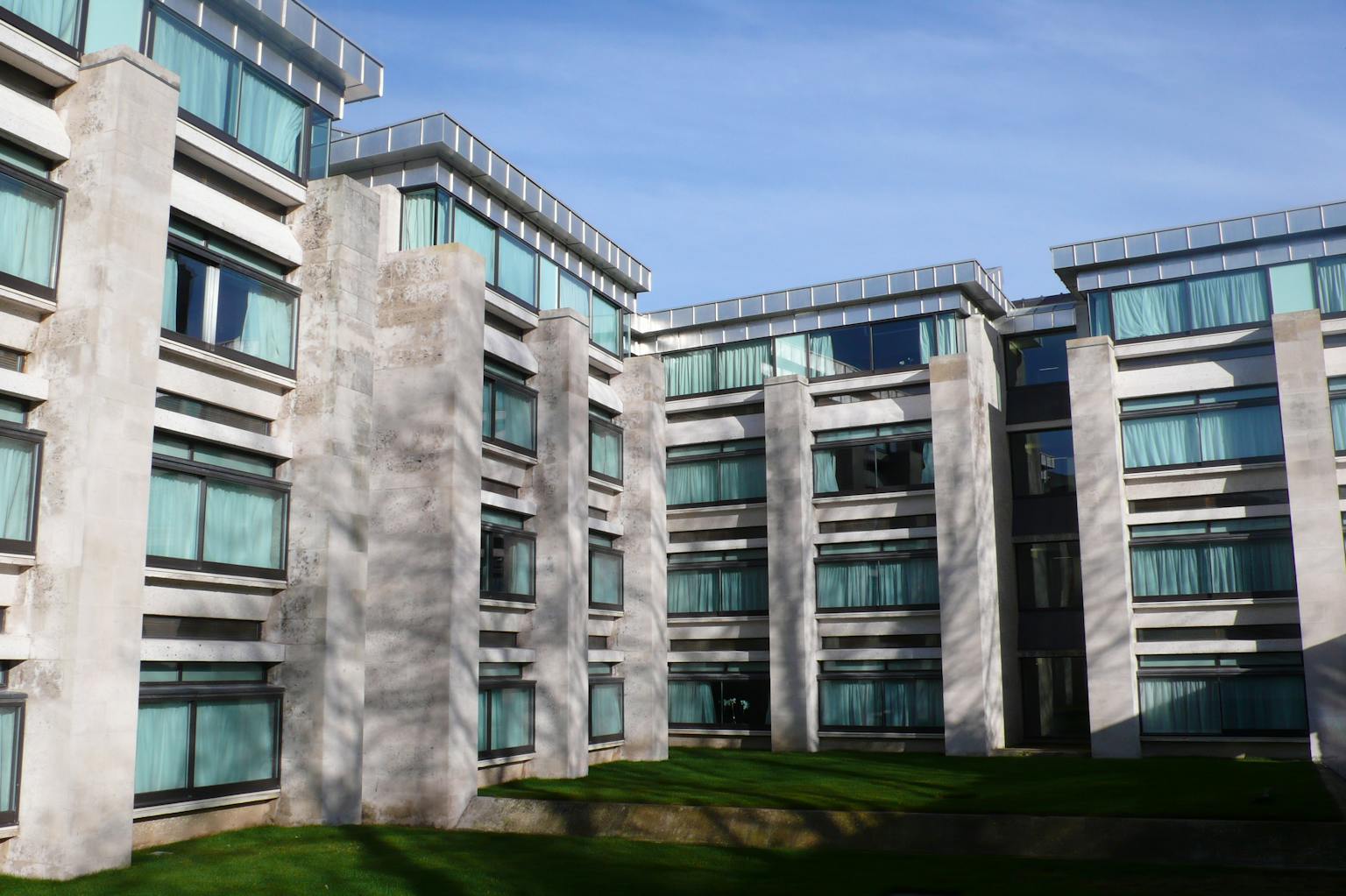 Our design approach achieved significant savings were achieved in relation to cladding and space planning issues related to the archive and other spaces.
The most important aspect of sustainability was the thermal upgrading of the building. We also introduced heat recovery ventilation, roof insulation and double-glazed windows as a replacement for the single-glazing.
The demands of the brief were adeptly balanced to ensure that the limited budget was most effectively put to work. Crucial funding was attracted from Christ Church's alumni by the inventive incorporation of the new lecture theatre.
Location: Christ Church, Oxford
Client: The Governing Body of Christ Church, Oxford
Listing status: Grade II*
Funding: Private with support from Christ Church alumni