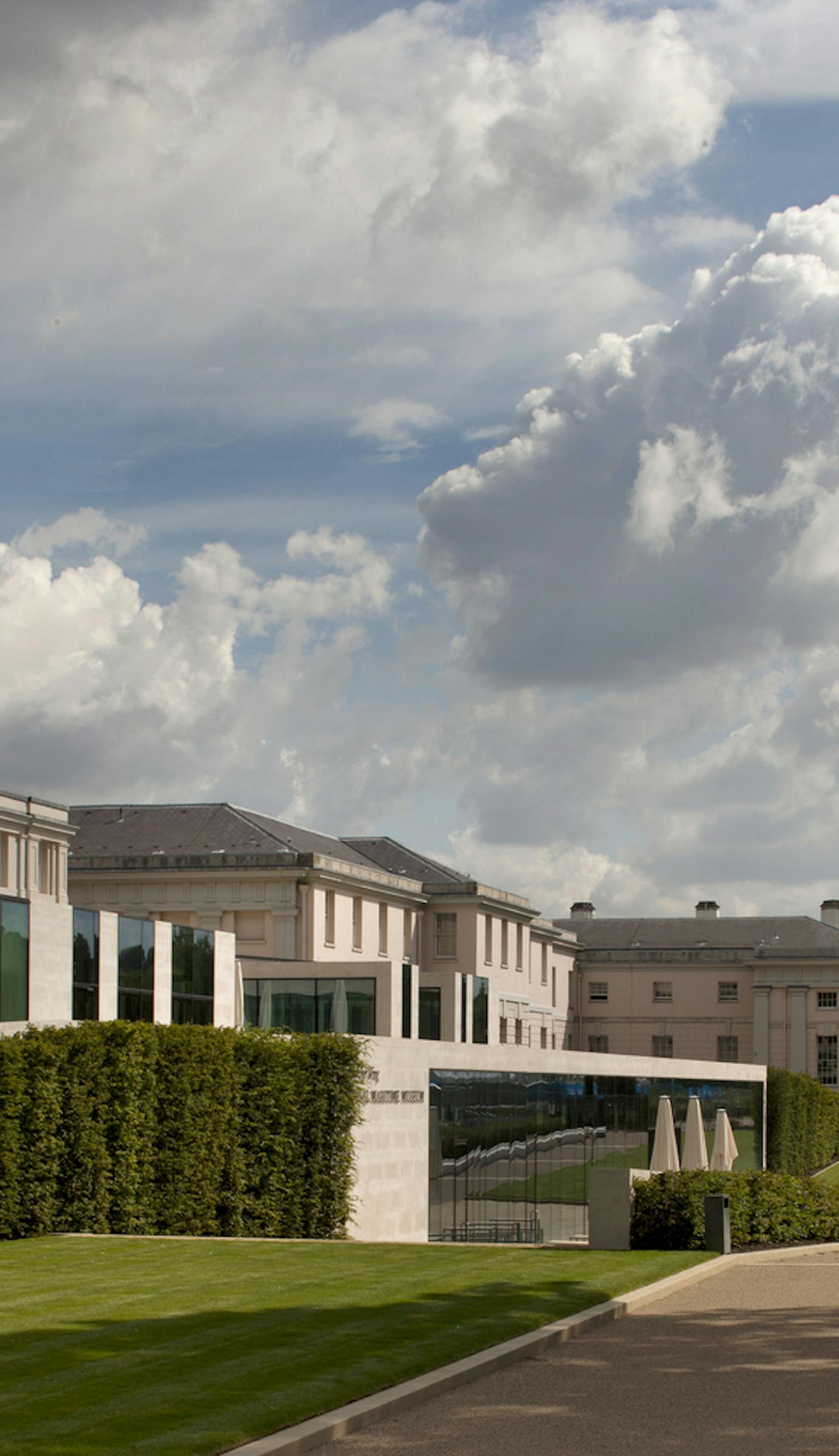 Location

London & South East

Client

Royal Museums Greenwich
Purcell were appointed as the architects, masterplanners and heritage consultants for leading the transformation of various areas of the museum in a phased Masterplan; including the Sammy Ofer Wing, Nelson's Ship in A Bottle plinth and the four Endeavour Galleries.
Purcell developed the concept for the Sammy Ofer Wing into a detailed design, achieving planning and listed building consent. The new entrance wing transforms the museum, providing enhanced access to address key pedestrian visitor desire lines from the Royal Park and Observatory, and improving visitor circulation throughout the museum and the wider Maritime Greenwich World Heritage Site.
The National Maritime Museum is the largest of its kind in the world. Located in Greenwich in London, a UNESCO World Heritage Site, the large complex of historic Grade I-listed buildings welcomes over 1.5 million visitors every year. The museum is home to over 500,000 maritime artefacts including maps and other significant objects that tell the stories of worldwide navy and trade.
The Sammy Ofer Wing entrance lobby, with brightening roof lanterns and a triple height atrium, entices visitors into the special exhibitions gallery. Large glass windows reflect the park to highlight the building's setting in its iconic landscape. While it has a contemporary aesthetic, it is inspired by the rhythmic sequences found in the classical buildings of the site. Much of the new space is below ground to ensure the Grade I-listed façade remains visible. It also returned 580m2 of outdoor space to public use.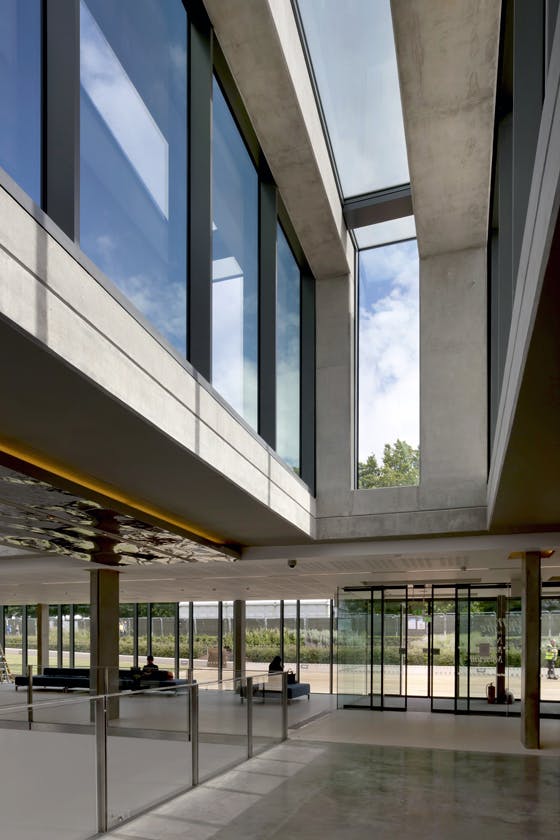 Our sensitive renovation also included the creation of new café, restaurant with attractive terraces and views over Greenwich Park. We designed the improved circulation spaces and enhanced the visitor facilities. One of the key challenges of this ambitious brief was to create a fully accessible research and learning centre, incorporating an archive for over half a million maritime artefacts, to comply with modern conservation and preservation standards as described in BS 5454. This needed to be housed within the existing Grade I-listed structure and, together with the new wing, achieve a benchmark standard in sustainability, with a BREEAM Very Good rating. The scheme also created state-of-the art exhibition spaces including the 850m2 special exhibitions gallery which hosts a programme of major temporary shows.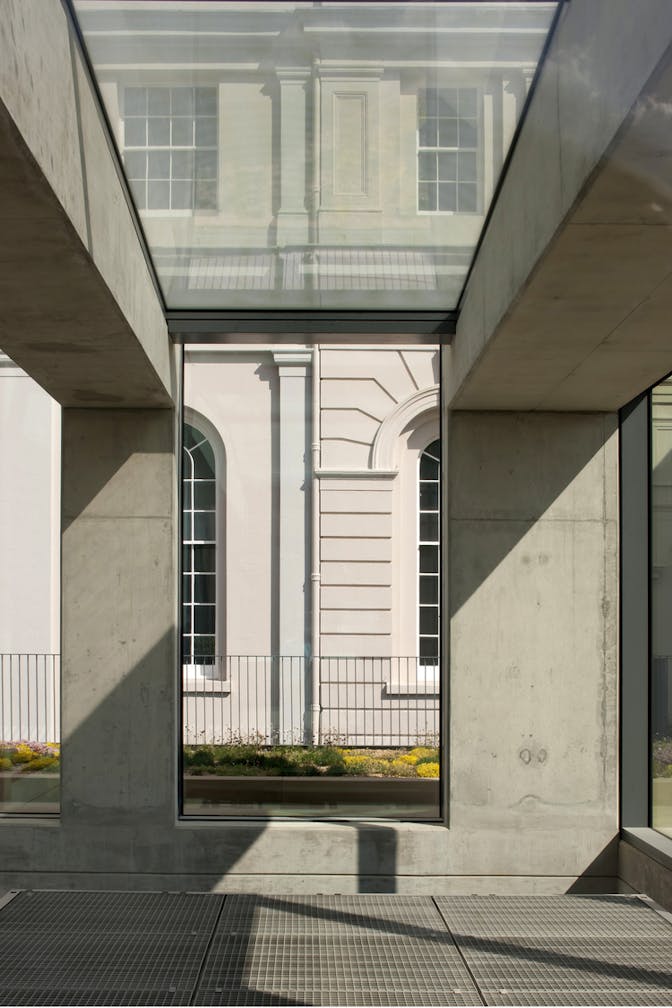 More recently, Purcell have also implemented the second phase of the Masterplan creating the Endeavour Galleries, a set of four galleries which have transformed former library and office spaces made redundant by the Sammy Ofer Wing project and completing the circuit of public galleries around Neptune Court.