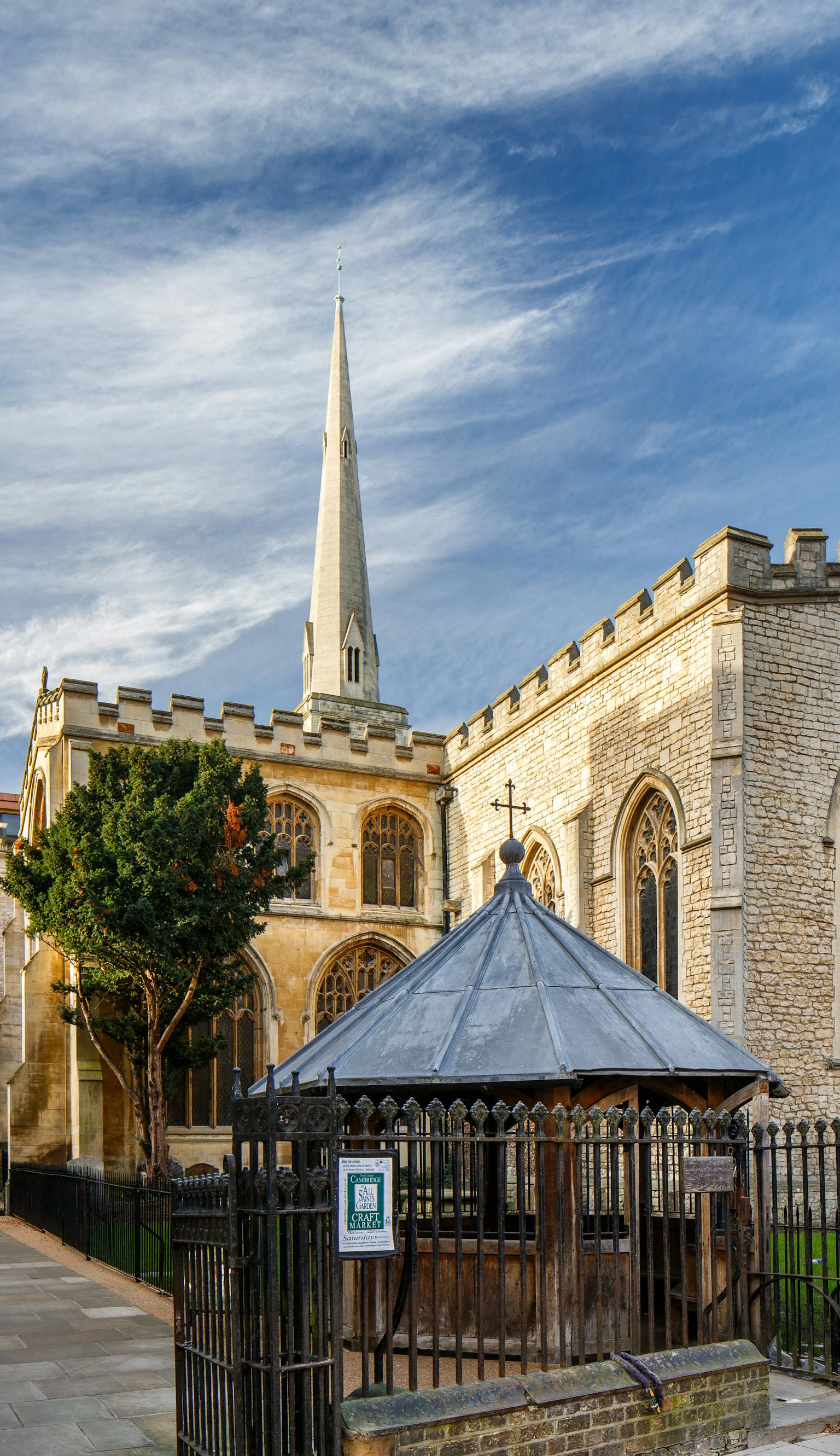 Location

East

Client

Holy Trinity Church
After having received Planning and Listed Building Consent approval, Purcell negotiated and delivered faculty approval for this complicated new four storey extension and reordering of the existing church in a tight city centre location.
Holy Trinity, situated in the centre of Cambridge, is a Grade II* medieval church. Purcell was appointed by the PCC in October 2014 to deliver an ambitious project, to provide a warmer and more vibrant welcome and to give greater flexibility in both worship and hospitality.
Access to Marks & Spencer had to be maintained along the passageway to the south, leading to a creative design solution of the upper three floors of the extension cantilevering across the passageway, with the historic archway being retained from the western boundary. The palette of external materials of buff brickwork and lime mortar, Portland limestone, copper cladding and oak were carefully chosen to complement the fabric of the church.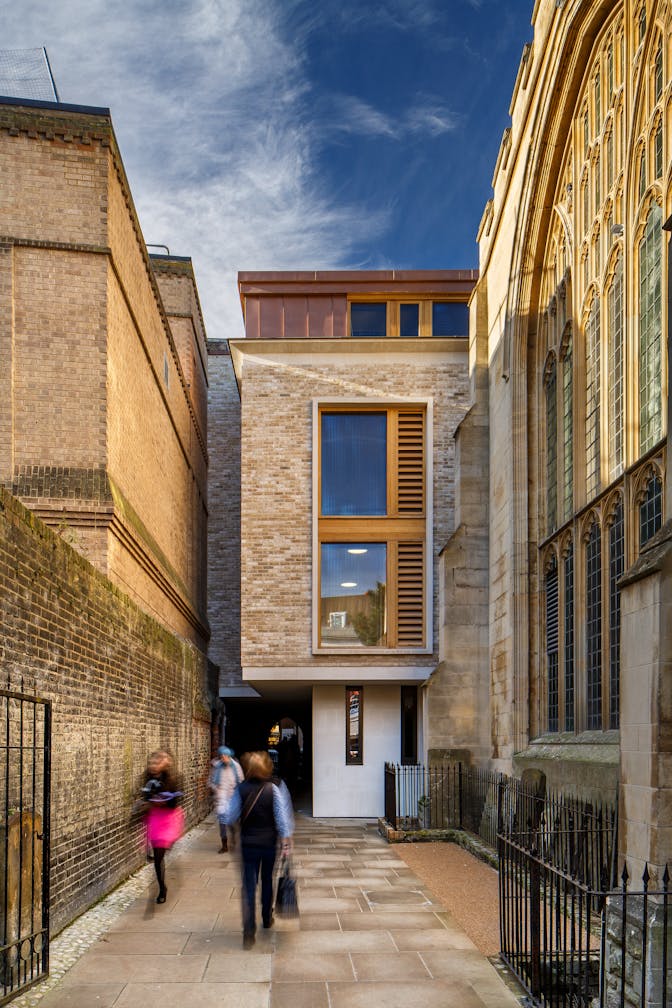 The new four storey extension provides the much needed ancillary space for Holy Trinity Church to offer improved welcome and hospitality. The accommodation provides space for offices and meetings, a new vertical circulation and lift for disabled access, an increase in toilet facilities, as well as children's and youth spaces.
The reordering of the main body of the church also provides an adaptable worship space, with a new underfloor heating system and lighting and AV system. Redundant fixtures and remaining pews were removed and the provision of new seating throughout allows for a more versatile space. Alterations to the South Transept now provide a modern kitchen facility to serve over 200 meals at a single sitting and disabled access to the reconfigured south gallery above.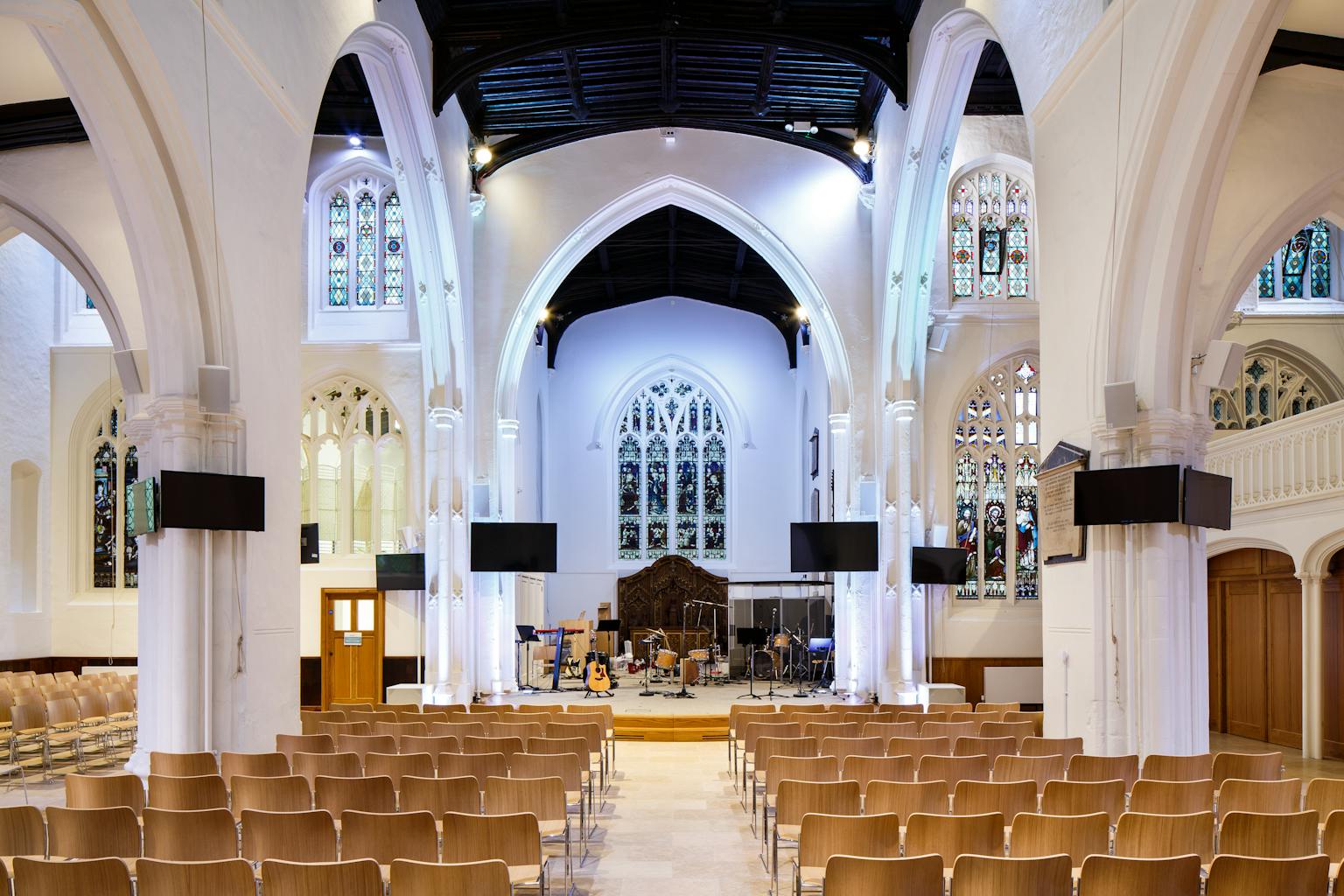 The church has a thriving and vibrant community, closely linked with the University student population, yet their existing accommodation was limited and restricted the mission of the church. The brief was therefore to deliver an ambitious project to provide a warmer and more vibrant welcome, and to give greater flexibility in both worship and hospitality through re-ordering the existing church. New accommodation was to provide multi-use spaces for flexibility of use and future proofing, accessibility for all, and improved circulation and flow.
— Stephanie Norris