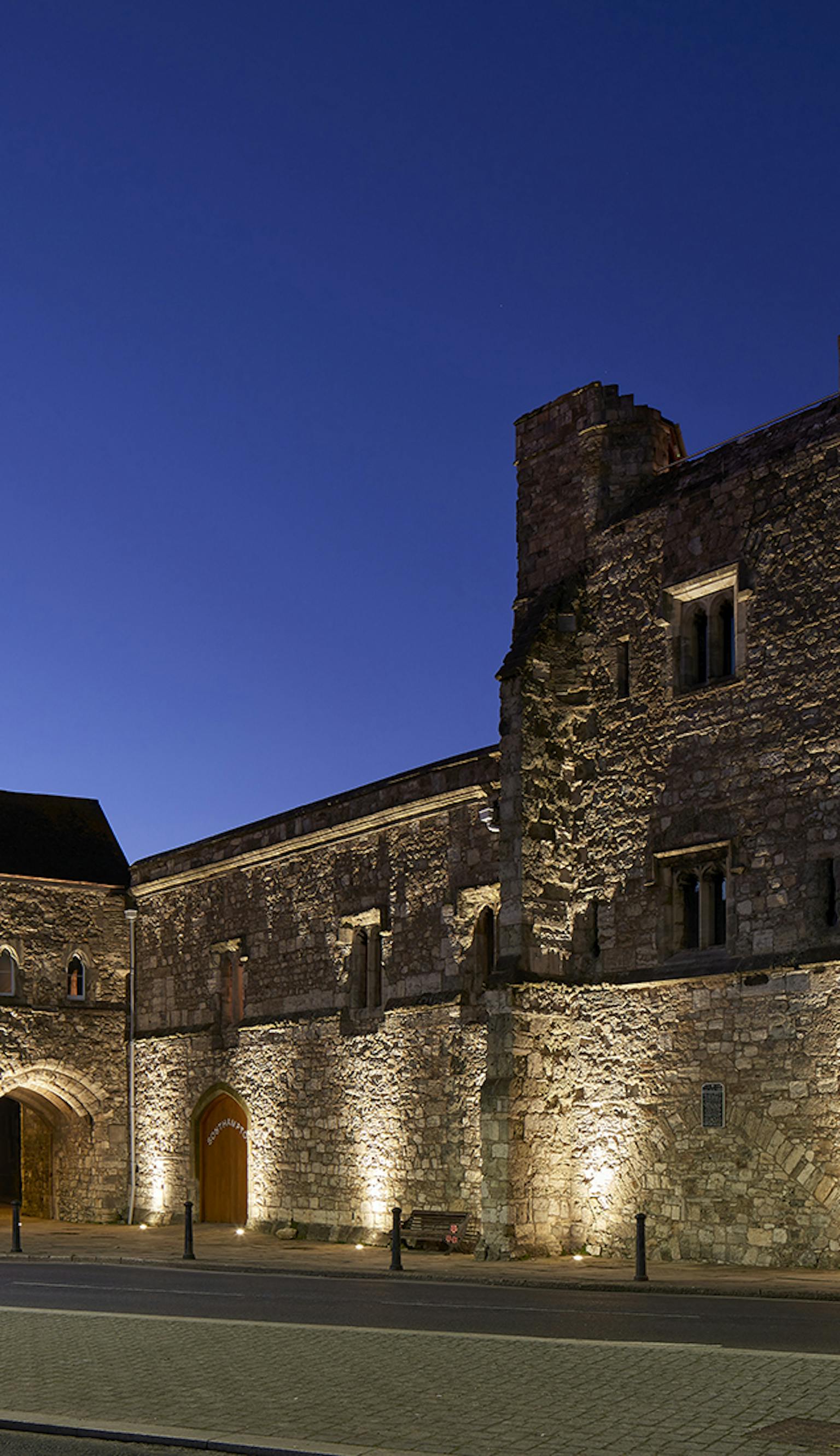 Location

London & South East

Client

'a space' arts

Shortlist

Civic Trust Award 2021
RICS Social Impact South West: Heritage Award 2020
RICS Social Impact South West: Leisure Award 2020
Purcell's contemporary extension of God's House Tower, encompassing an enhanced exhibition space and accessible visitor centre, has transformed the Scheduled Ancient Monument into a public arts and heritage centre for the local community.
The RIBA South Award-winning project and 'aspace' arts venue now acts as a vibrant entrance to Southampton's historic Old Town and is a beacon of the city's thriving cultural scene.
The venue now acts as a vibrant entrance to Southampton's historically significant Old Town and is a beacon of the city's thriving arts scene.
Having been shortlisted for both Heritage and Leisure RICS awards in 2020, and the Civic Trust award in 2021, it received an award in the RIBA South Awards 2022.
Concept and Heritage
Through a £3.1 million scheme funded by the National Heritage Lottery fund and public grants, we were appointed as Architects and Conservation Architects to transform Southampton's God's House Tower into a cultural centre fit for exhibitions and arts activities.
The 700-year-old building was originally one of the defensive gateways into the town. Now open to the public, the significant Grade I Listed building features spacious gallery space alongside a cafe and accessible visitor facilities.


The building is called God's House Tower because it was also part of God's House Hospital which was effectively a shelter for ill and injured sailors in the early medieval period. It stood empty for a number of years and was last used as the city's archaeological museum.
— Partner, Niall Phillips
Programme of works
The project was developed by a Southampton-based arts organisation called 'a space' arts which runs projects that provide facilities for local emerging artists, including studios and exhibition space. The organisation were looking for the opportunity to establish a long-term facility and saw that God's House Tower needed a new use.
Purcell ran a detailed programme of works, repairing and creatively upgrading the entire building. A challenge throughout the scheme was working with the building's robust medieval fabric which features thick walls and narrow windows which were formerly gun slots.

It was partly converted in the 1950s to provide an archaeological museum when new concrete floors and stairs were added. Apart from that, God's House Tower was essentially a shell.
— Partner, Niall Phillips
We had extensive and detailed negotiations to obtain getting the Listed Building and Scheduled Monument Consents and worked with the client body to develop and run the project right the way through to completion.
Despite the challenges, our team designed a simple contemporary extension to the rear of the building which provides toilets, a library space and a second entrance.
We reopened an old doorway to give access to a new cafe and shop on the ground floor and create a new main entrance. The team also created a new vertical circulation route, adding lifts for accessibility and a new way up through the tower.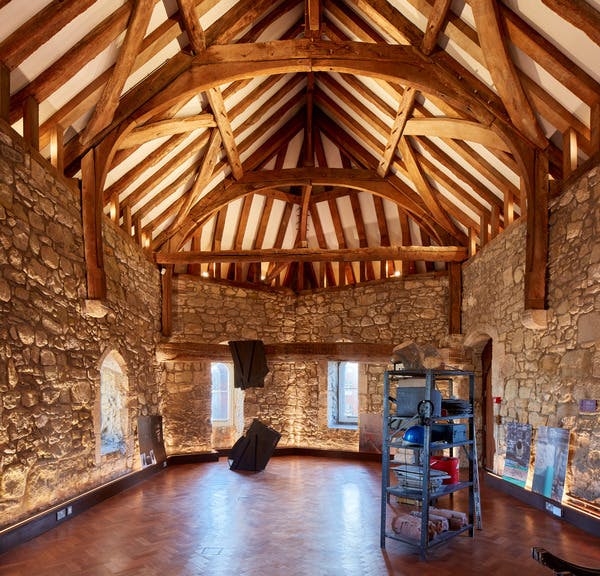 A View of Southampton
An important part of our design was transforming the building's tower to enable visitors can view Southampton's docks and harbour.
The beauty of the design is that visitor can look through the old fabric into the new contemporary areas. The project pays homage to the building's past, whilst ensuring its future and longevity.
To view more of our projects, click here.