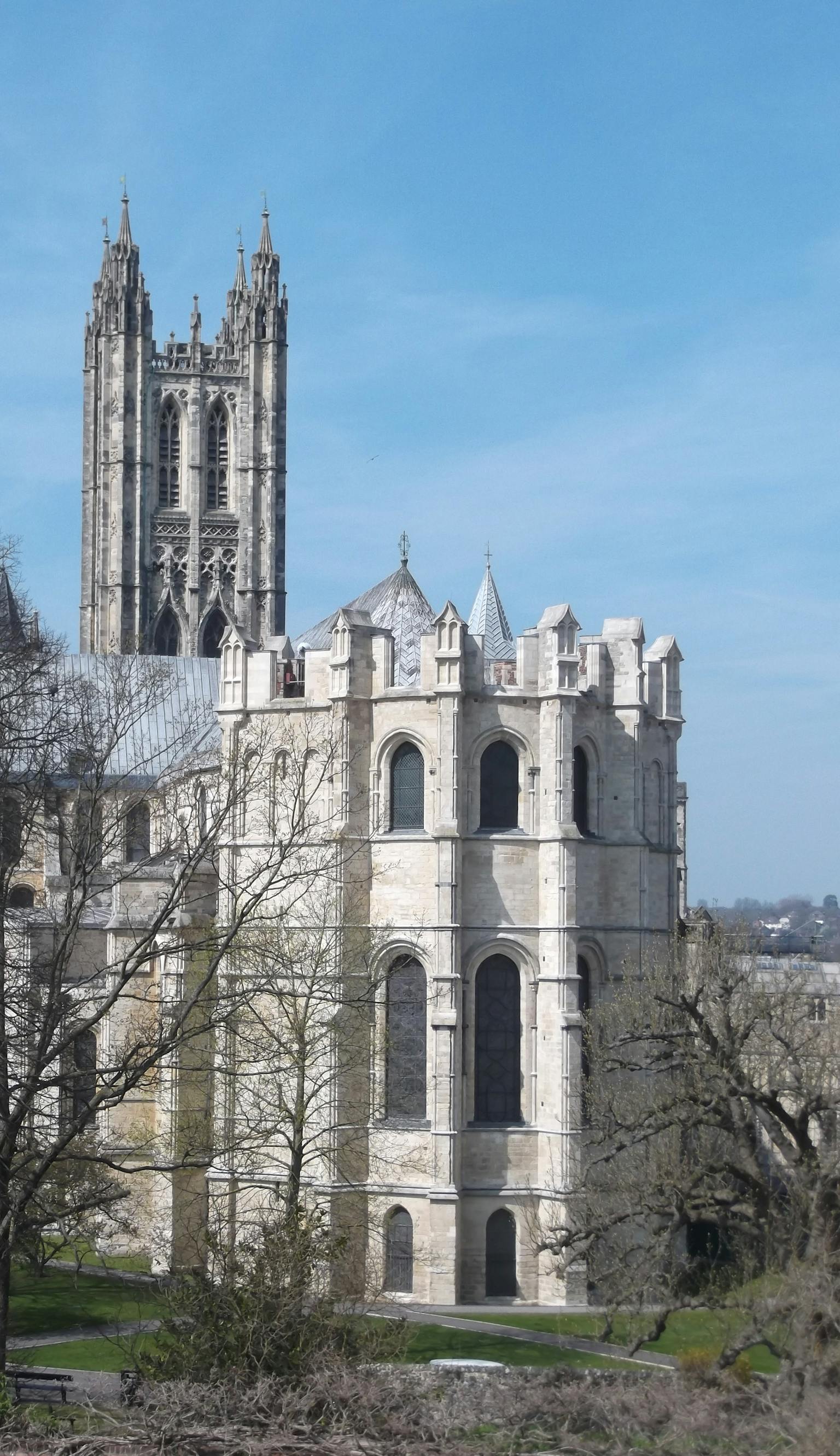 Location

London & South East

Client

Dean & Chapter of Canterbury Cathedral

Awards

RICS South East: Building Conservation Award 2018 (Great South Window)
Natural Stone Awards 2018 (Great South Window)
Purcell has been assisting the Surveyor to the Fabric in projects at Canterbury Cathedral for over 25 years. In addition to the routine maintenance and repair recommended by the Quinquennial Inspections, we have helped to oversee the installation of a new lift, directed a full campaign of repair to the Corona, and undertaken numerous feasibility studies across the Precincts.
Canterbury Cathedral is the Mother Church of the Anglican Communion, and seat of the Archbishop of Canterbury. Originally established in 597AD, the Cathedral and its Precincts are both a Place of Worship and a major part of a World Heritage Site.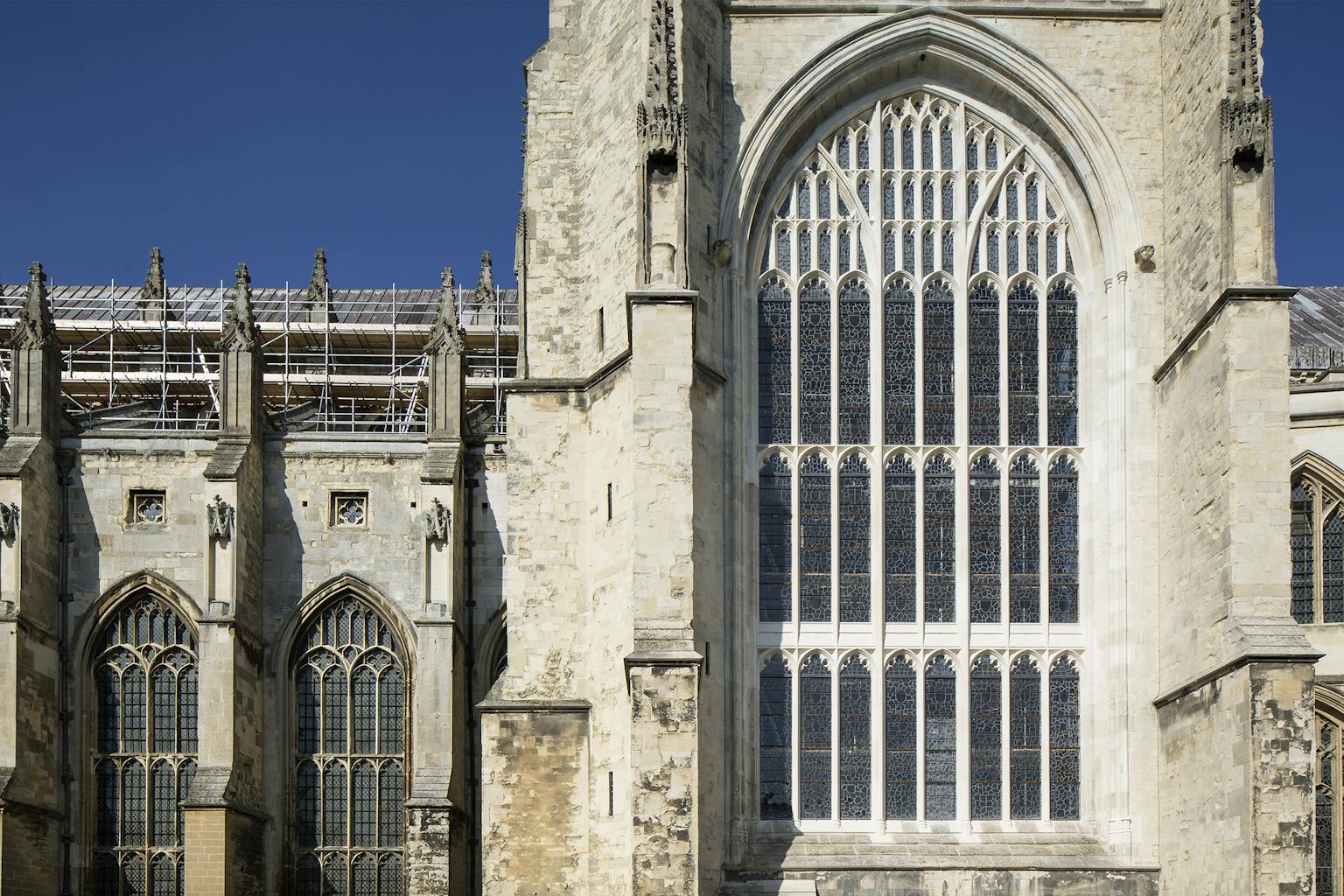 The award-winning work to the Corona, shrine of Thomas a Beckett, included a full programme of cleaning and conservation. Works were designed to preserve as much existing fabric as possible while recognising opportunities where introducing subtle detail improvements would increase the lifespan of the in-situ fabric.
Previous works have included the refurbishment of the Grade I-listed Choir House and the Grade II*-listed Old Palace, the installation of under-floor heating to the nave and replacement of the lead roof to the south east transept.
Our latest project to complete was the restoration of Christchurch Gate, a Grade I-listed building built around 1520. It forms the main entrance to the cathedral precincts and is one of Canterbury's most celebrated landmarks. The scaffolding came down at the end of 2022, after a five year restoration, revealing the renewed polychromy in all its brightly coloured glory.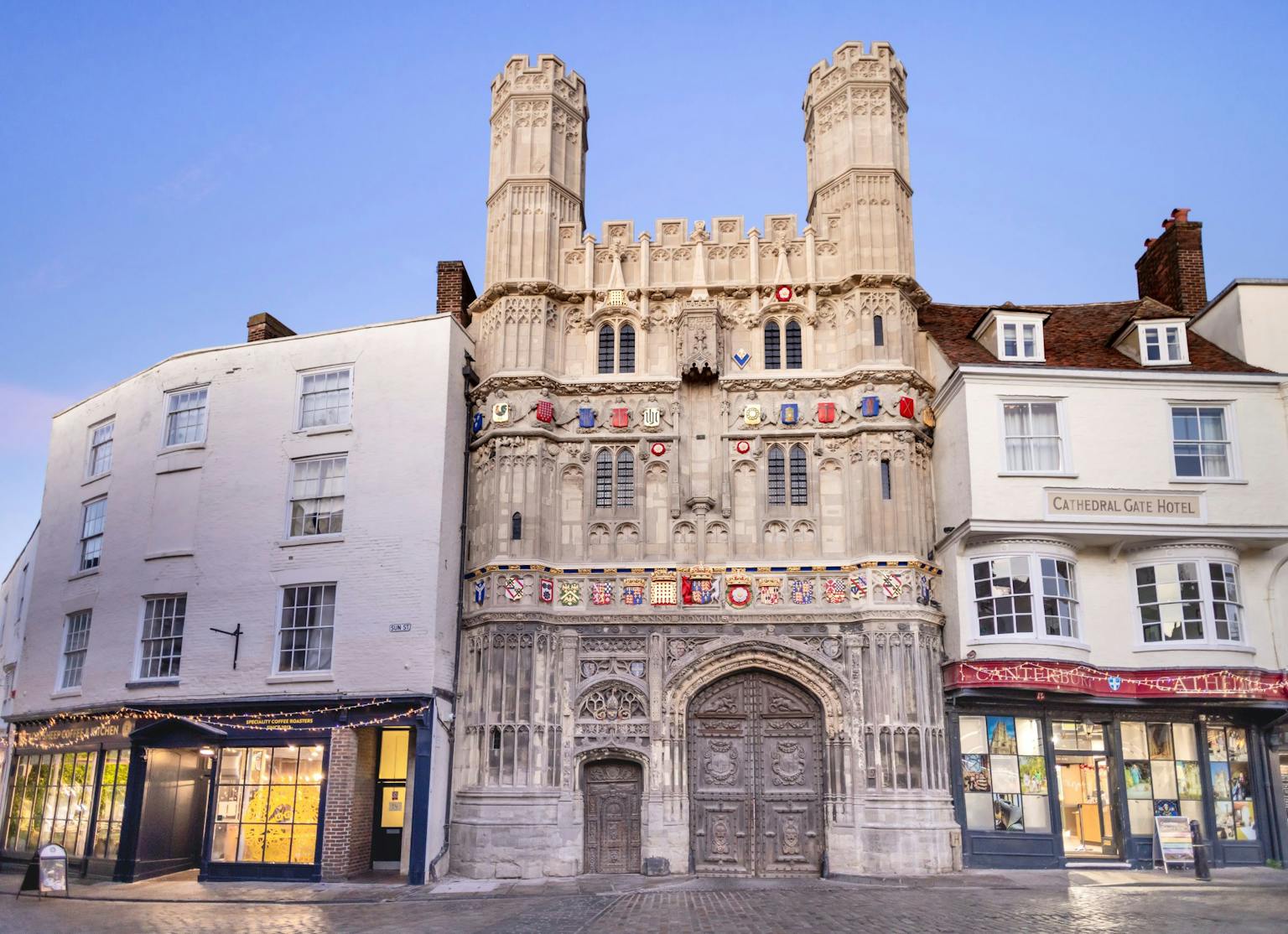 Our current work is at the forefront of conservation thinking, integrating the latest technological monitoring and surveillance systems with our traditional conservation know-how, including the hand-forging of a new iron ferramenta for the south oculus and the conservation of the Great South Window with its priceless 12th century glass.
Along with repairs and internal alterations, we created a new extension to replace the rudimentary 1960s music practice rooms at the rear of the Grade I-listed Choir House.
The original mouldings and plaster features of the Old Palace were carefully recorded and painstakingly recreated along with a new suite of episcopal offices.
The Great South Window contains stained glass of international importance. The most comprehensive Genealogy of Christ in any mediaeval art form has been exhibited here from 1792 onwards.

The Great South Window suffered substantial structural failure and an extensive investigative programme was undertaken to establish the cause of the failure and inform the works required.

The cathedral's blacksmith is producing a replica ferramenta to carry the mediaeval glass panels which will hang from the internal elevation of the transept, allowing the old to carry new protective glazing.
In addition to the fabric conservation, we support the cathedral's dedicated team of masons, glaziers, carpenters and plumbers working on a full range of ecclesiastical and secular buildings and monuments.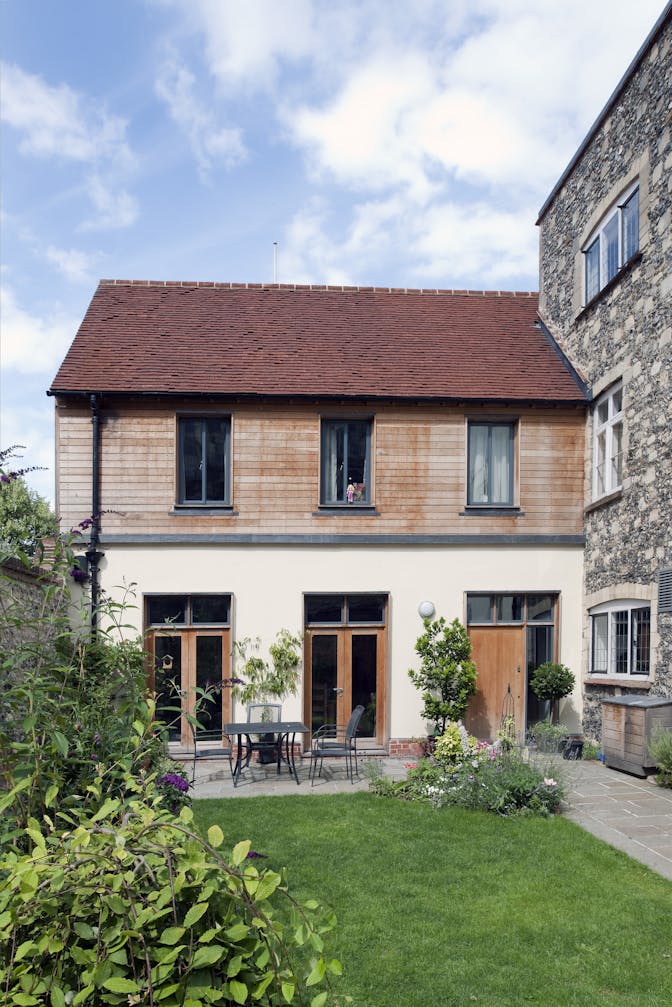 Location: Canterbury
Client: Dean & Chapter of Canterbury Cathedral
Listing status: Grade I Listed, Scheduled Ancient Monument, UNESCO World Heritage Site