Location

Midlands

Client

National Trust
Purcell were appointed to preserve the fragile historic roof above the Picture Gallery, the centrepiece of the Attingham Park mansion. Our design solution needed to be elegant, not only to minimise the impact on the building but also to visually complement the historic surroundings.
Attingham Park is one of the most visited National Trust sites in the UK and houses their regional headquarters. With the estate relying on income from its 330,000 annual visitors, it was critical that the gallery remained open during the roof works.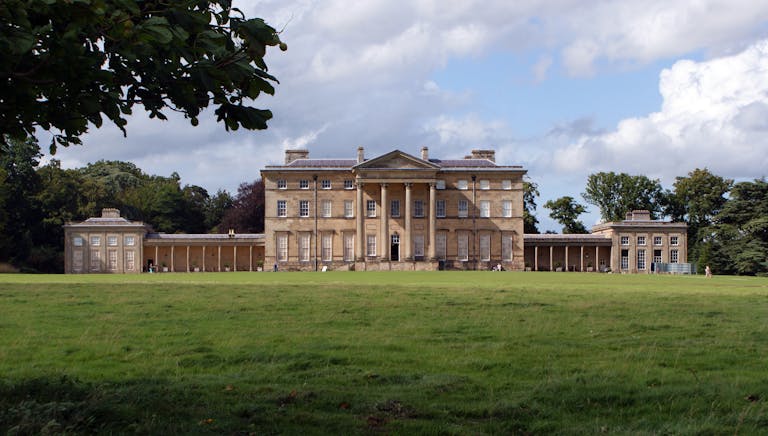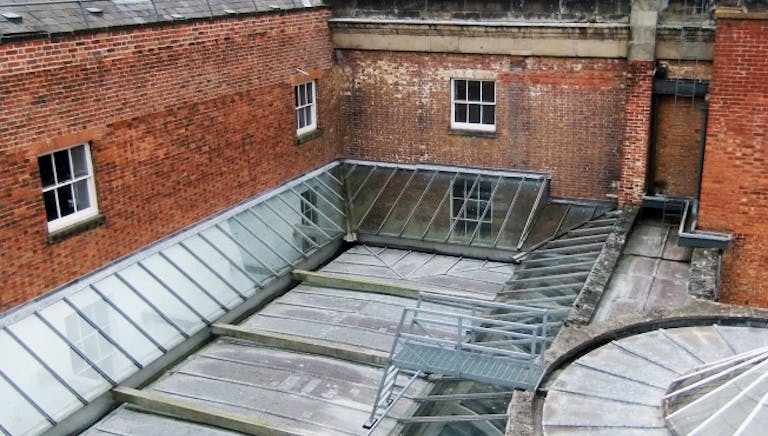 The roof was originally constructed between 1805 and 1807 and was nearing the end of its life expectancy. With faceted glass panels set into a structure of curved cast iron ribs, the roof was pioneering for its time and achieved a remarkable spread of natural light to the gallery.
We incorporated a new structural glass roof above the Picture Gallery, using a skeletal structure resembling kites soaring overhead. To avoid damaging the building's historic fabric, the new steelwork was supported with small stainless steel boxes built into the existing walls.

A structural glass solution was developed that enabled light levels to be maintained while eliminating ultra violet and other harmful solar rays from entering the gallery.
The glass roof is separated from the historic building by a wide purpose-made gutter that provides access around the roof and directs rainwater to the outside of the building.
Location: Shrewsbury
Client: National Trust
Listing Status: Grade I
Construction Value: £1m