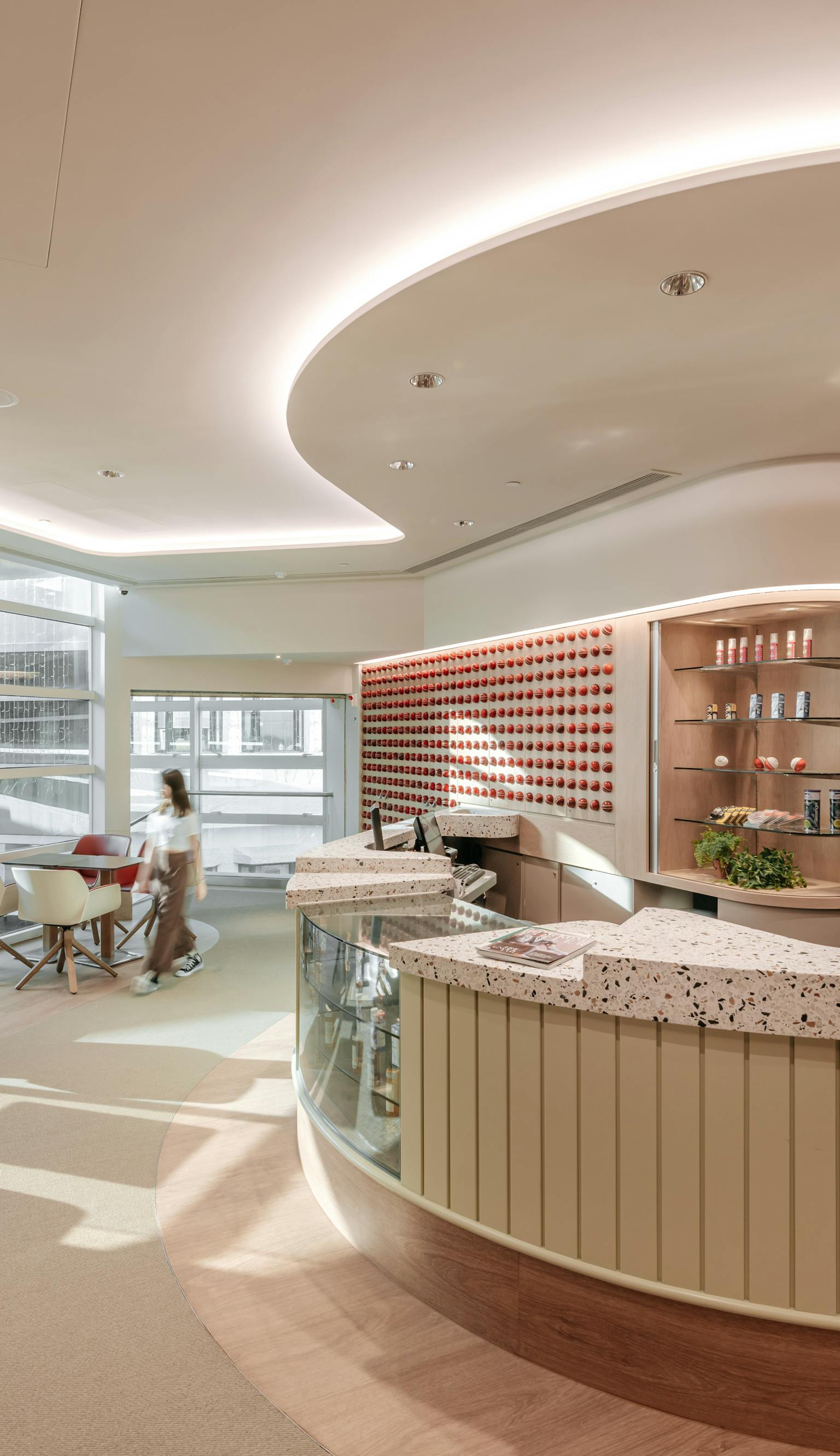 Location

Hong Kong

Client

Hong Kong Cricket Club
Purcell were commissioned to review opportunities for space optimisation within the clubhouse, whilst also improving the efficiency and design of the layout in addition to reviewing the clubhouse interior's finishes, materials and colour scheme.
Brief
The Hong Kong Cricket Club is sited in the green calm of the Wong Nai Chung Gap above the dense scrum of Hong Kong. At the heart of the membership experience is the club's world-class facilities for playing, training and socialising.

The brief was to review opportunities for space optimisation, to improve layout efficiency whilst also addressing interior materials, finishes, colours. Spatially, the gym needed to be enlarged and we needed to create a young children's play area (Aged one to six) which is better connected to the improved café so that parents can relax and socialise whilst watching over their children.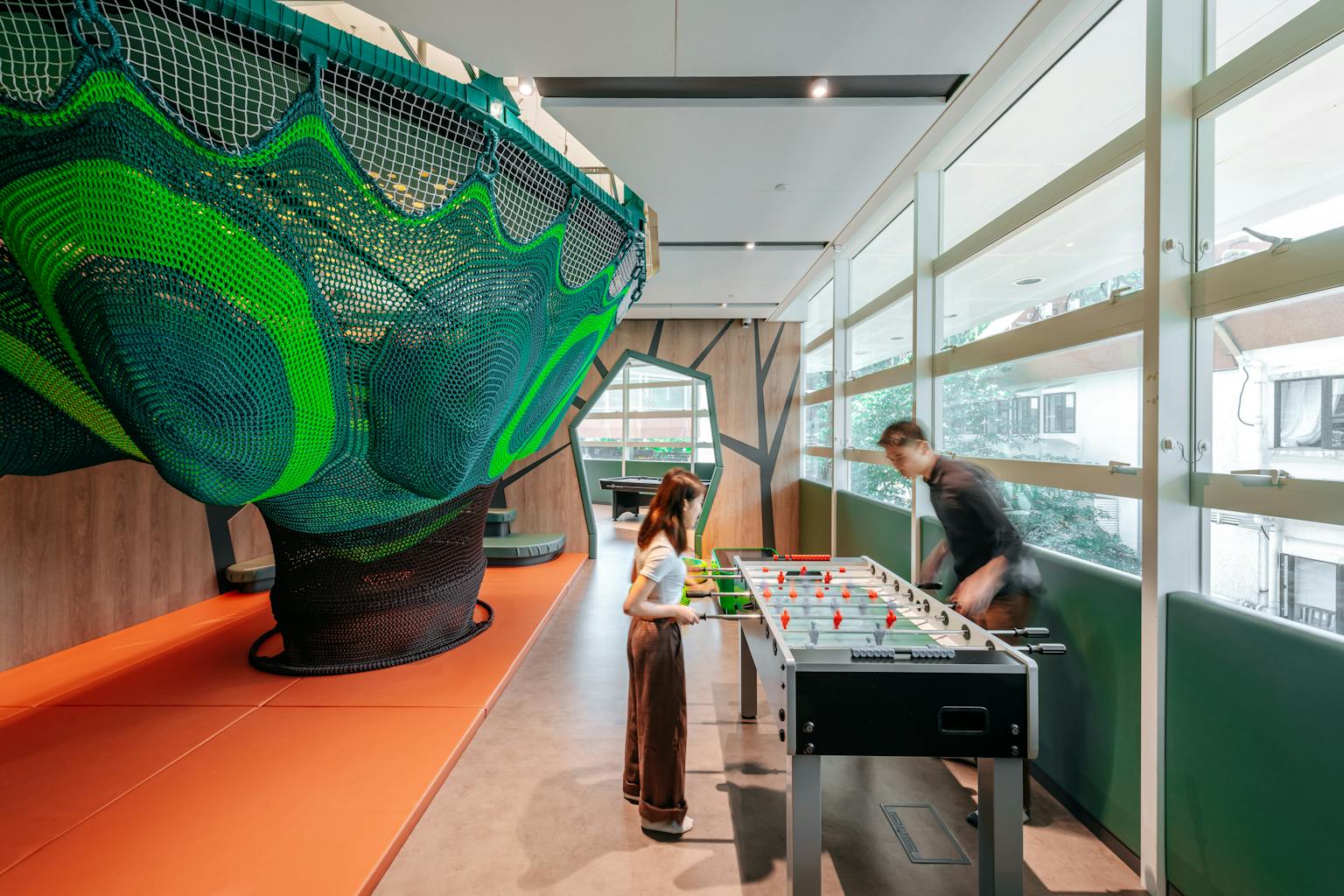 Challenges
The three main challenges were space optimisation, re-structure of the building services and phasing to reduce impact. For space optimisation, the brief required us to be creative with our response to ensure that their requirements were met. The building services were a considerable part of the project as their current system had come to the end of its service life.
The building also had to be bought up to the new BEC codes without impacting the other areas of the club. For the phasing of the project, the clients wanted as little impact as possible to the members or the revenue. Careful planning across the multi-discipline team and client was coordinated and well-executed.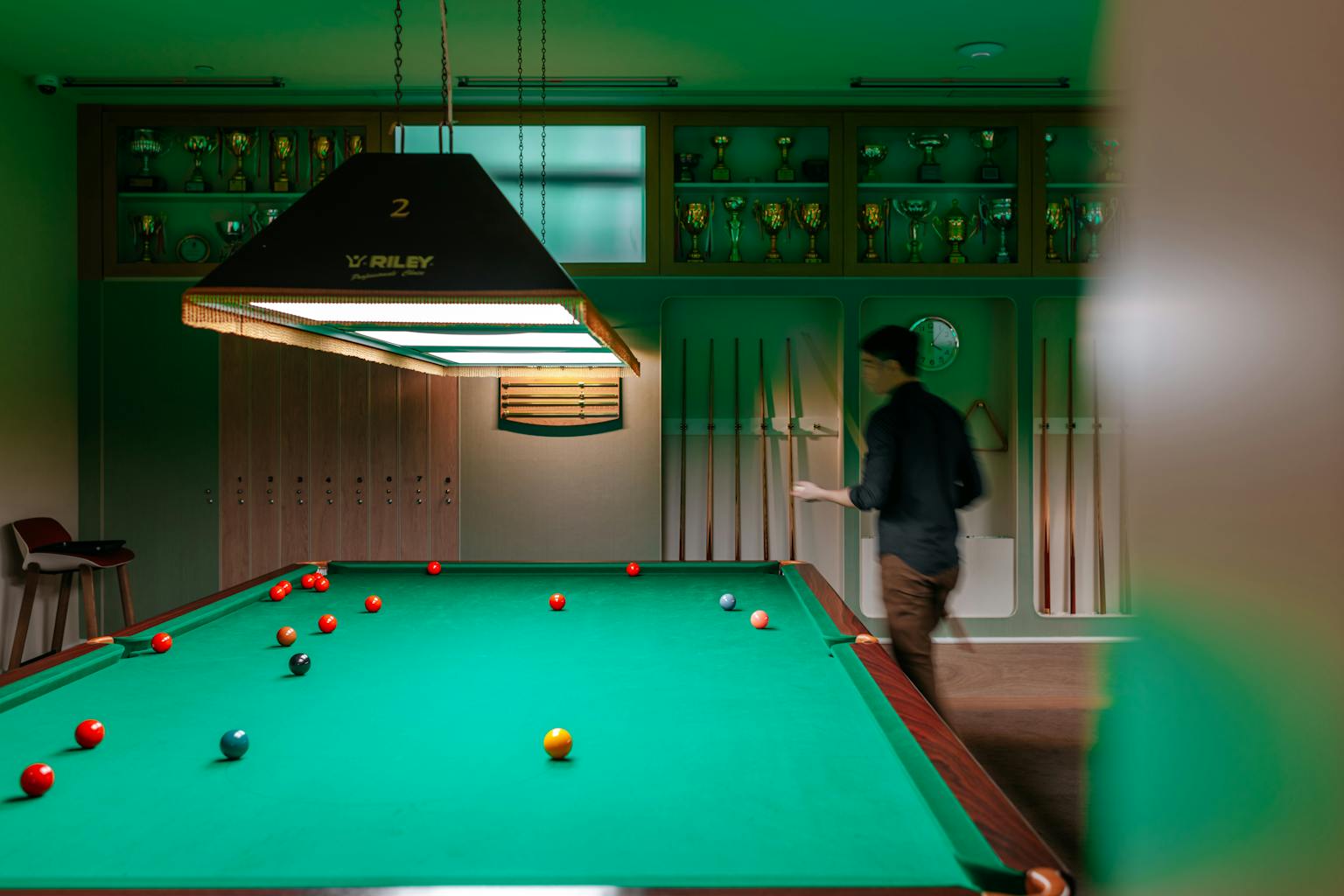 Design Solution
Our design solution was to split the building through its main circulation route so that one side is for the children whilst the other side focuses on activities for the adults. In the centre is the café which is the heart of socialising and impromptu connections.
The finishes are clean and modern with an emphasis on longevity and easy-maintenance. They also reflect the natural environment that the club is situated in and doesn't conflict with the other newly renovated building.
The surrounding member facilities comprising a gym, golf centre, children's playroom, snooker room and multi-purpose hall were all reconfigured around the café to create an enhanced, flexible and more efficient interior layout.
All images by Kevin Mak of 1km Studio.