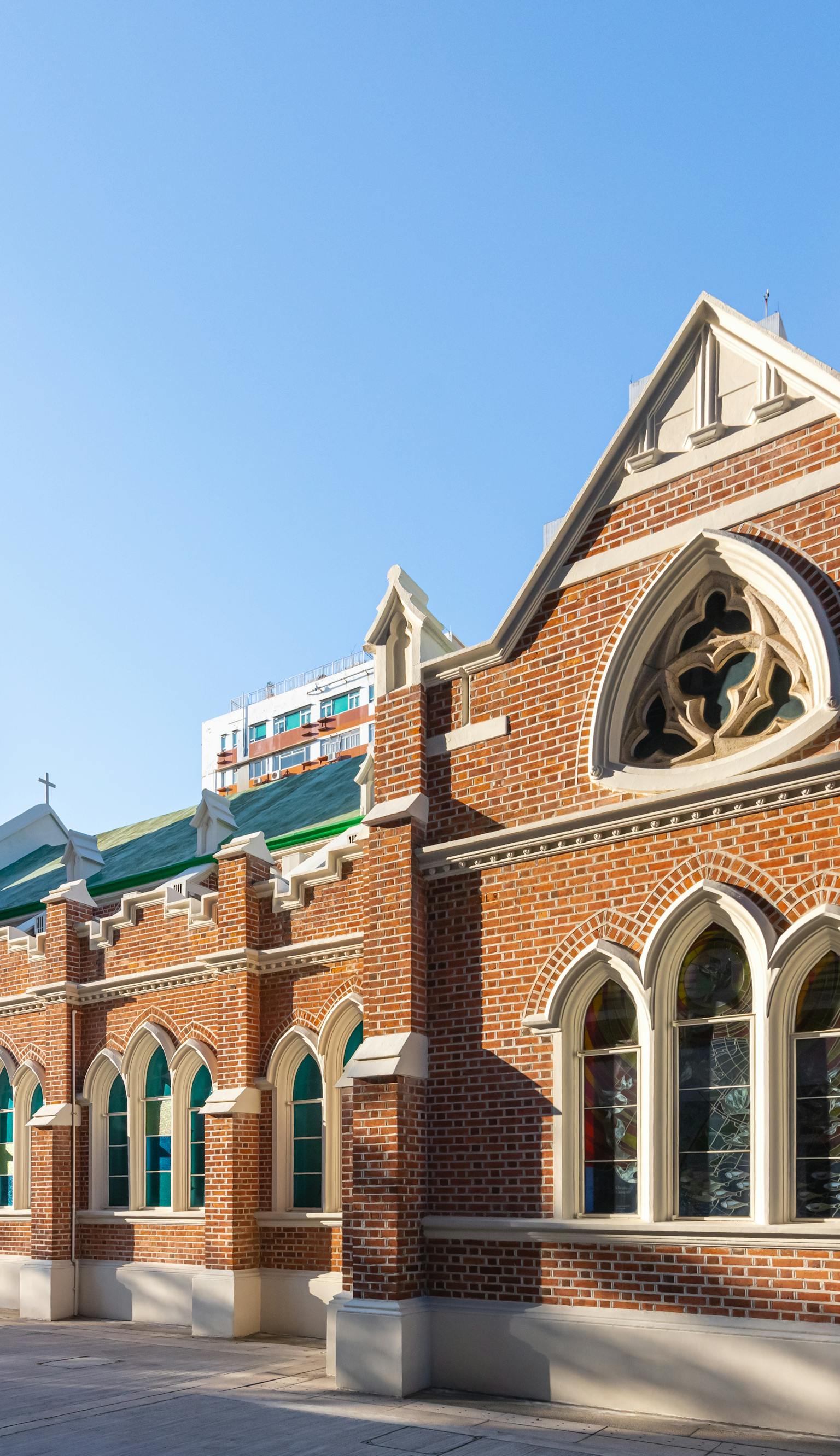 Location

Hong Kong

Client

Financial Assistance for Maintenance Scheme of Built Heritage
Purcell's role as consultant to the the Financial Assistance for Maintenance Scheme of Built Heritage (also known as the Maintenance Scheme) is to assist client liaison with the Antiquities and Monuments Office (AMO) to obtain the necessary approvals for funding.
The scheme, provided by the Commissioner for Heritage's Office (CHO), plays a vital role on preserving Hong Kong's heritage and assists owners of privately-owned graded historic buildings and tenants. These are non-profit-making organizations ('NPOs'), of Government-owned declared monuments and graded historic buildings carrying out minor maintenance work to ensure their historic buildings are maintained in a good standard of repair.
Hong Kong's architecture has a rich history; filled with Chinese and Western architectural styles, with remnants of old and new, scattered across the city. As contemporary architecture increasingly emerges across Hong Kong's skyline, it is important to ensure the longevity of the oldest-surviving buildings and structures to preserve the city's diverse heritage.
Purcell's individual conservation proposals are used as a guide to the overall condition of buildings, and we advise clients on recommendations for the scope of maintenance and repair works to be implemented. Having recently been appointed our ninth commission to provide Heritage Consultancy services under the Maintenance Scheme, our team continue to work on projects across Hong Kong, ensuring the preservation of the city's diverse architecture.
First Church of Christ Scientist
Built in the Greek Revival style, popular during the early 20th century, First Church of Christ Scientist contains classical design elements which were adapted to suit the compact nature of the site. A further local adaptation of these Western styles is the pitched roof detailing which employs Chinese tiles drawing parallels with Roman pantiles.

Through intensive site inspections our maintenance works have successfully addressed the extensive structural masonry cracks found both internally and externally. Following paint analysis, a full redecoration scheme to the entire building, including joinery, was carried out to restore the building to its original design where possible. This included the re-exposure of the original stained-glass door fanlights. The team also oversaw the improvement works to existing electrical installations to ensure the buildings safety and future use.
The Kowloon Cricket Club
Since its establishment in 1904, The Kowloon Cricket Club has continuously functioned as a sport and social club to the local and wider Hong Kong community. Though recognised for cricket, it has developed to offer a variety of sports which contribute to its high social value in promoting sporting development in Hong Kong.

Our team are working closely with the club to define the essential works required to address the adverse impacts on the existing Grade 2 historical building caused by the defective underground drainage. Additional structural monitoring measures will be put in place before, during and after the excavation and underground repair works to facilitate the site being an operational members' club. The scope also includes a series of other maintenance works, including crack repairs, waterproofing and redecoration, to safeguard this socially significant building in Hong Kong.
St Andrew's Church
Built in 1906, St Andrew's Church is the oldest speaking protestant church in Kowloon. The bell tower is one of the main features of the building with eight bronze tubular bells inside which are believed to be original.
Our essential works have been outlined following the conduction of a condition survey assessing the current state of the Grade 1 listed bell tower and church building envelope. The completed conservation works have successfully addressed this essential work, which included structural cracking, defective brickwork, timber ladder and metal windows. Following paint analysis, a complete redecoration of all external painted elements and bell tower interior was also carried out.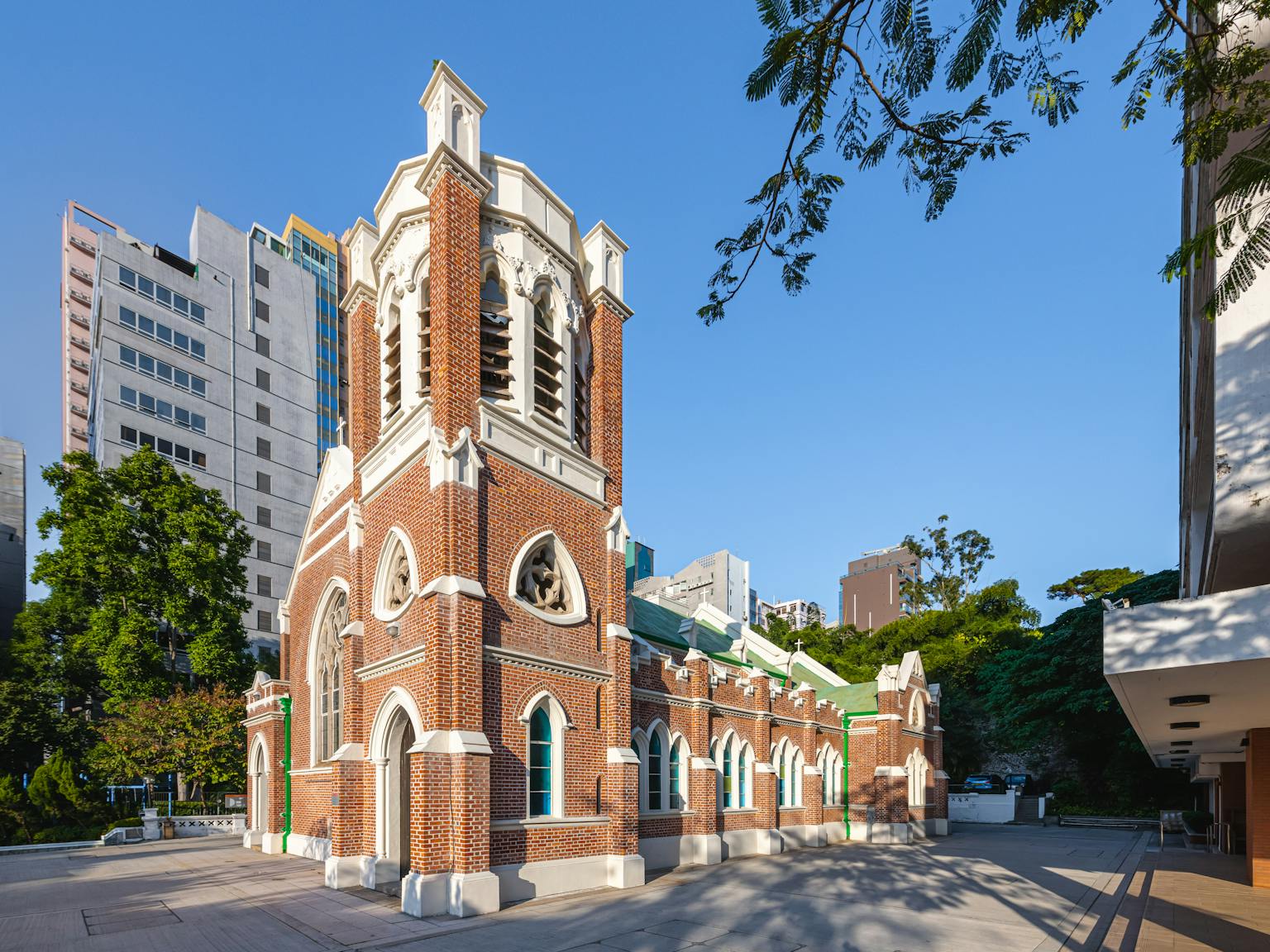 Island House
Located in Tai Po, Island House was built in 1904-1906 as the quarters for Government officers. Since 1986, Island House has served as a Conservation Study Centre run by the World Wide Fund Hong Kong. Today, the Island House hosts various activities, events and programmes that highlight the importance of conservation and sustainable living.

Purcell's scope of work focuses on the building's Block A and Block B and comprises a programme of repairs to address defective wall rendering and brickwork. Our team are restoring the building's outward appearance, back to its original roughcase render with facing brick features. To achieve this, modern render had to be carefully removed in order to reinstate the buildings original outlook, including colour scheme.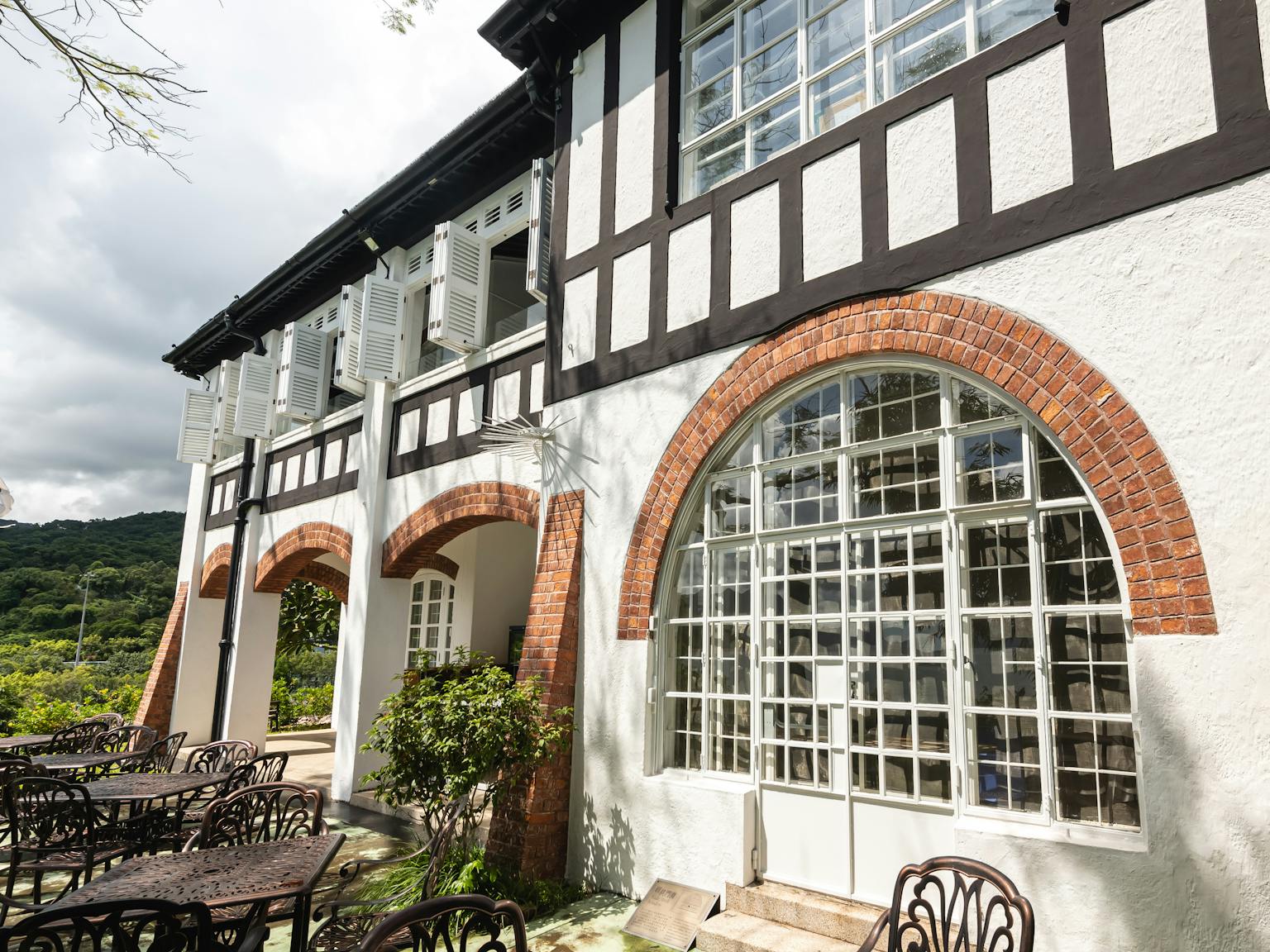 Chinese YMCA, Bridges Street Centre
Since 1966, the Chinese YMCA premises has continued to provide a valuable contribution to religion, education, sports and mental health care in Hong Kong. Today, part of the building remains a club, offering a suite of function rooms, an indoor swimming pool and indoor sports ground including a jogging track, which was the first example of its kind in Hong Kong.

The scope of our work includes restoring the original indoor hardwood timber jogging track and complete repair and decoration of the brick facing facades and pitch roofs. The external steel fire escape staircase, which is rarely seen in Hong Kong, will also be repaired to ensure the safety of access to the building is maintained. Our team are also repairing the defective steel and timber windows and external light poles.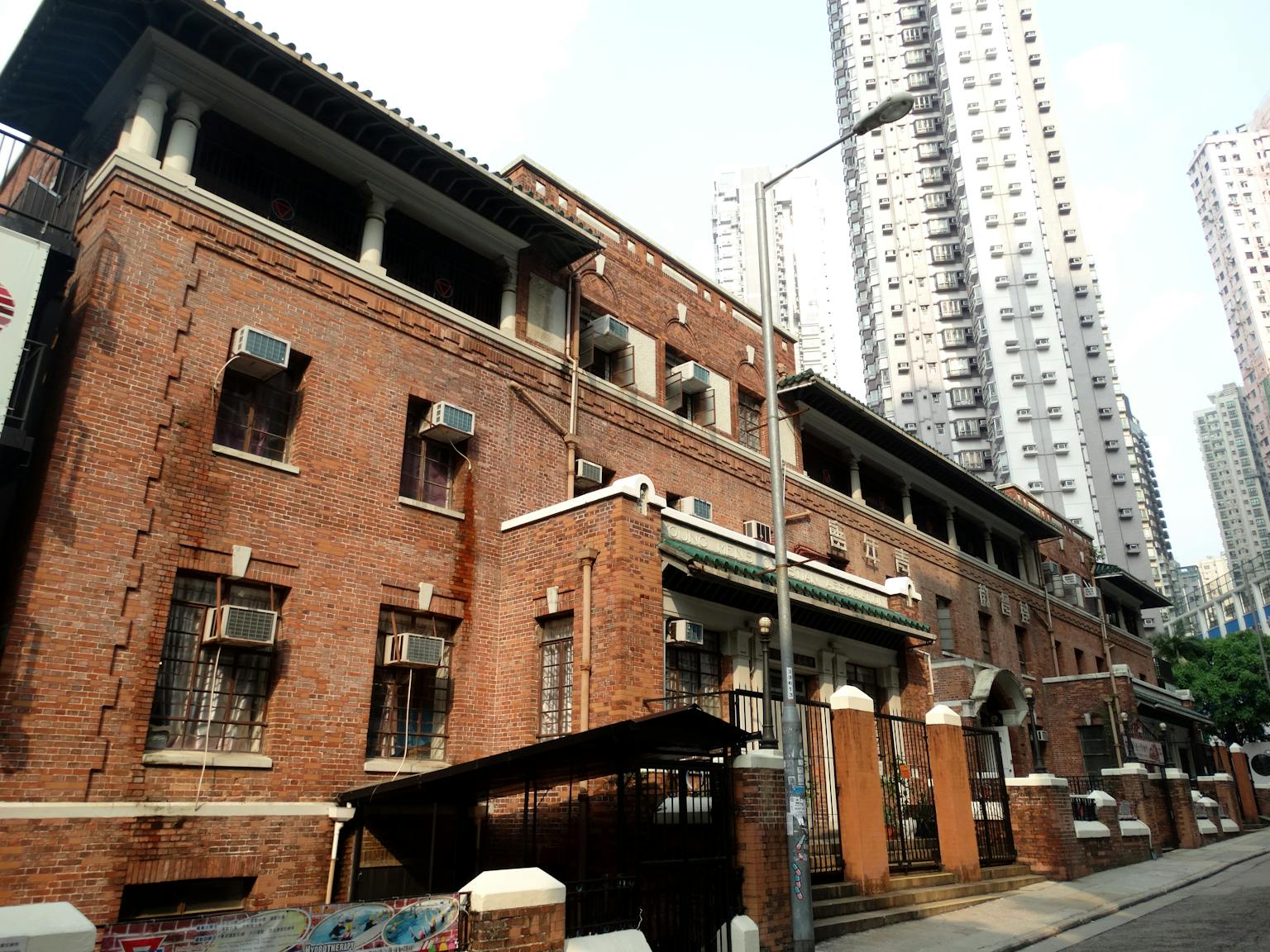 No 176 Shung Ching San Tsuen, Yuen
Built in the 1930s by E Lim Fat, No 176 Shung Ching San Tsuen is a Chinese residential property. The Grade 2 building is an eclectic fusion of Western and Chinese styles inspired by its owner's work overseas where ideologies were brought back and incorporated into their private residence.
As the property is currently vacant, our conservation work focuses on restoring key features and characteristics of the original building design. The intended result will be a charming interior that will be relevant to a number of possible new uses.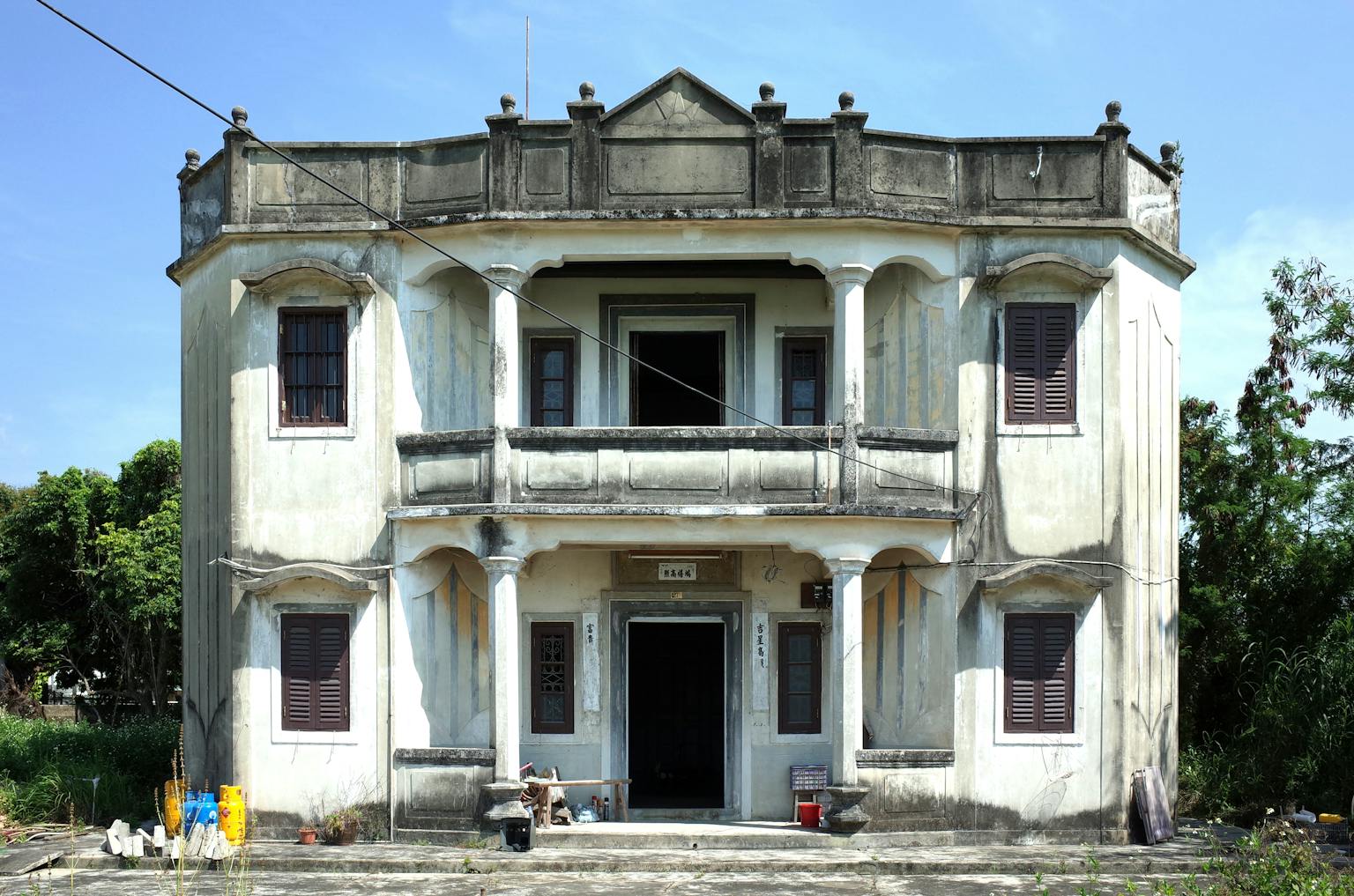 Po Leung Kuk Main Building
Po Leung Kuk was established by Chinese merchants as an antikidnapping society and has since evolved to provide sanctuary to refugees and victims of domestic abuse. It is now recognised as one of the earliest social welfare initiatives for Chinese people in the city.
Externally, a comprehensive façade restoration will be undertaken and the rear facades will be entirely redecorated, including restoring the original Shanghai plaster finish (which are is covered in thick paint). The flat roof build-up will be replaced in its entirety and internal walls and ceilings that had been affected by water ingress from the defective waterproofing will be appraised for the dormitories in operation. In addition, structural repairs are required to address areas of spalling concrete on the Grade II listed main building and the defective external render will also be investigated to establish its condition.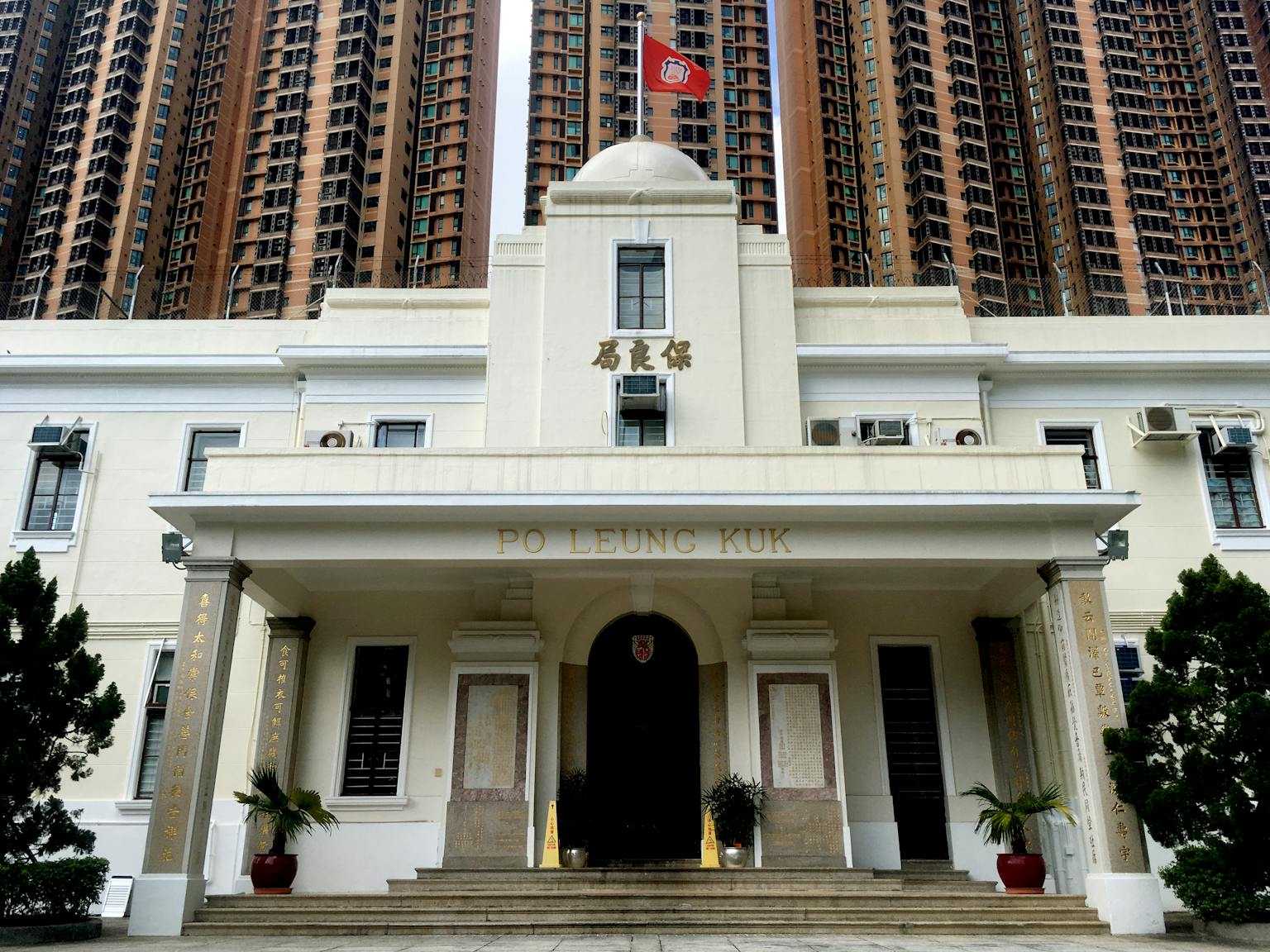 Ex-Commodore's House for Mother's Choice
Our work at Mother's Choice focuses on the three-storey ex-commodore's house and the store room of the annex block of the former British military hospital. The ex-commodore's house retains its Neo-Classical design with Baroque and Mannerist features. The annex block however has been greatly altered over the years.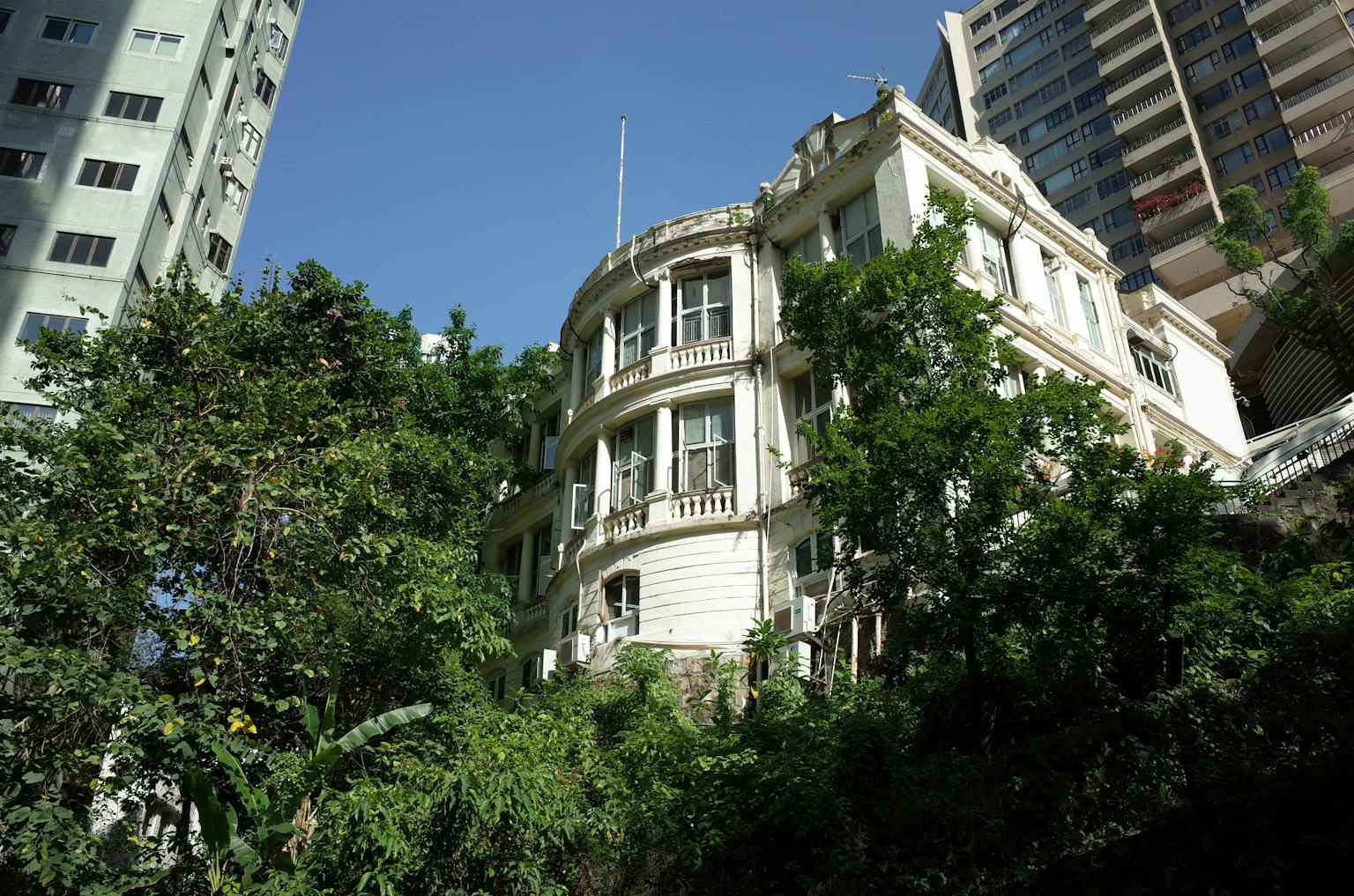 Purcell's work covers the essential maintenance fabric repairs caused by water ingress. We are undertaking an investigation to identify the possible sources before finalising recommendations. A series of concrete repairs are needed, and we expect to renew the entire roof waterproofing, followed by a partial interior and exterior redecoration programme.
The access steps and railing of the store room at the annex block will also be investigated to ensure the safety of access to the building is maintained. Our team is working closely with the client and users for the programme of the future works such that the child care home can continue its operation during construction.