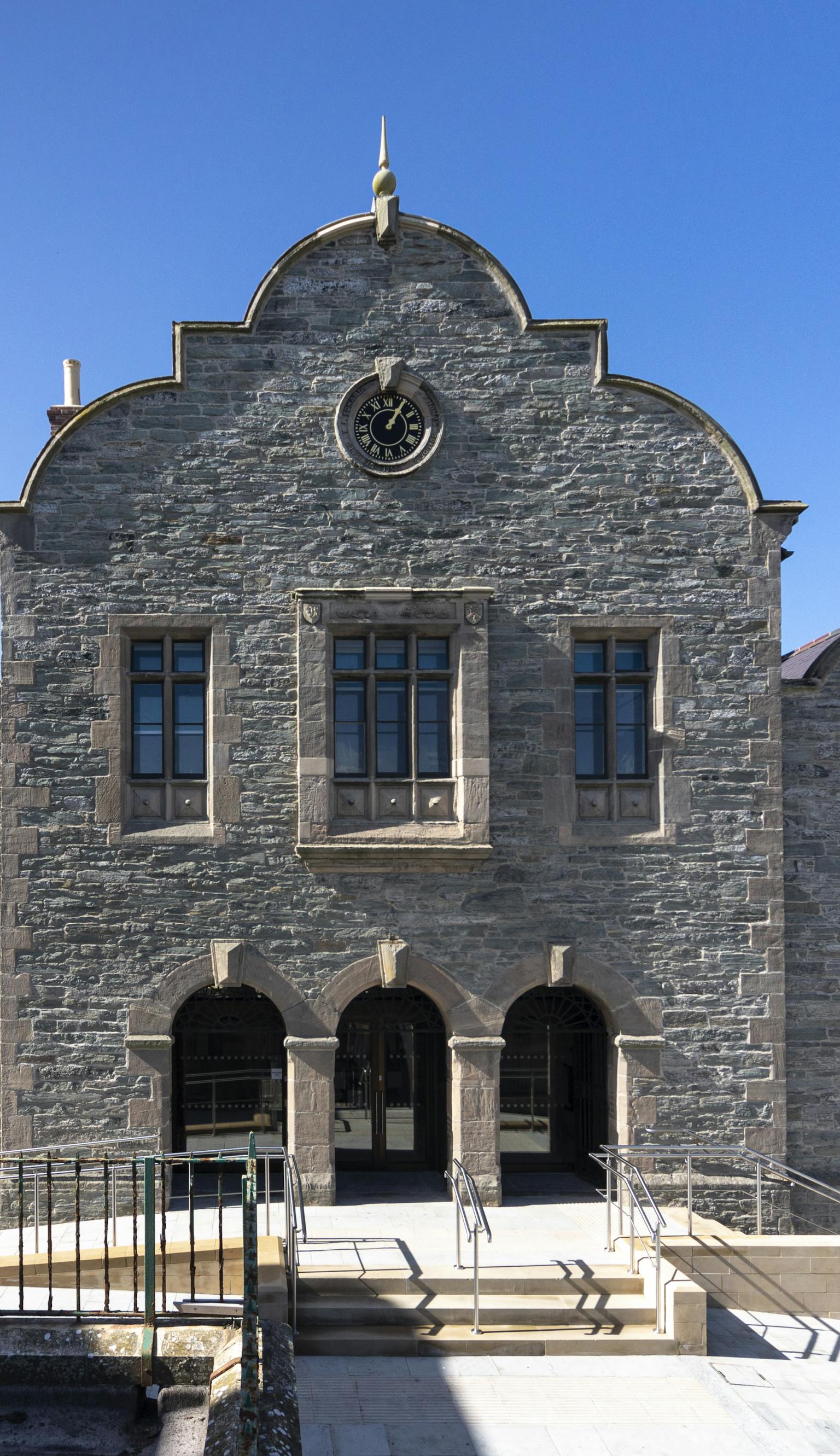 Location

Wales

Client

Isle of Anglesey Council

Awards

AJ100: Community Impact 2021
RICS Social Impact Awards Wales: Heritage 2020

Shortlist

RICS Social Impact Wales: Infrastructure 2020
Civic Trust Awards 2021
Established in 1855, The Grade II-listed Market Hall in Holyhead, Wales is located in the heart of the town and rooted in community life. Purcell led the conservation and regeneration of this former market hall into a new community and learning centre.
It is a building that matters, and feels embedded in the community...The potential of this project to be a pilot of town centre regeneration across the UK is powerful, and the project will extend beyond its walls.
— AJ100 Awards Judging Panel 2021
The previously derelict building had been left to decay and ruin. Purcell developed the structure into a modern, sustainable centre that houses a library, event space and community functions for the local people to enjoy, meet and learn.
The process of restoring this landmark building to its newly realised appearance has involved the complete re-modelling of the building inside. This has ensured that the archaeology and historic features of the buildings site have been conserved in the most sensitive way.
Additionally, the key features that contribute to the appearance of the buildings local feel have been maintained and incorporated into the new contemporary interior.

The interior features a mix of social facilities that are modern and usable for a new generation, this includes study areas and multi-functional meeting space.
The new energy saving features ensure the effects of climate change are mitigated and that the carbon footprint of the building remains low.
Since its opening, the project has won the RICS Social Impact Award 2020 for Heritage in Wales, a Civic Trust Award 2021 regional finalist and won the AJ100 Community Impact Award 2021.
Awards: RICS Social Impact Awards Winner, Heritage, Wales, 2020
Location: Holyhead, Wales, UK