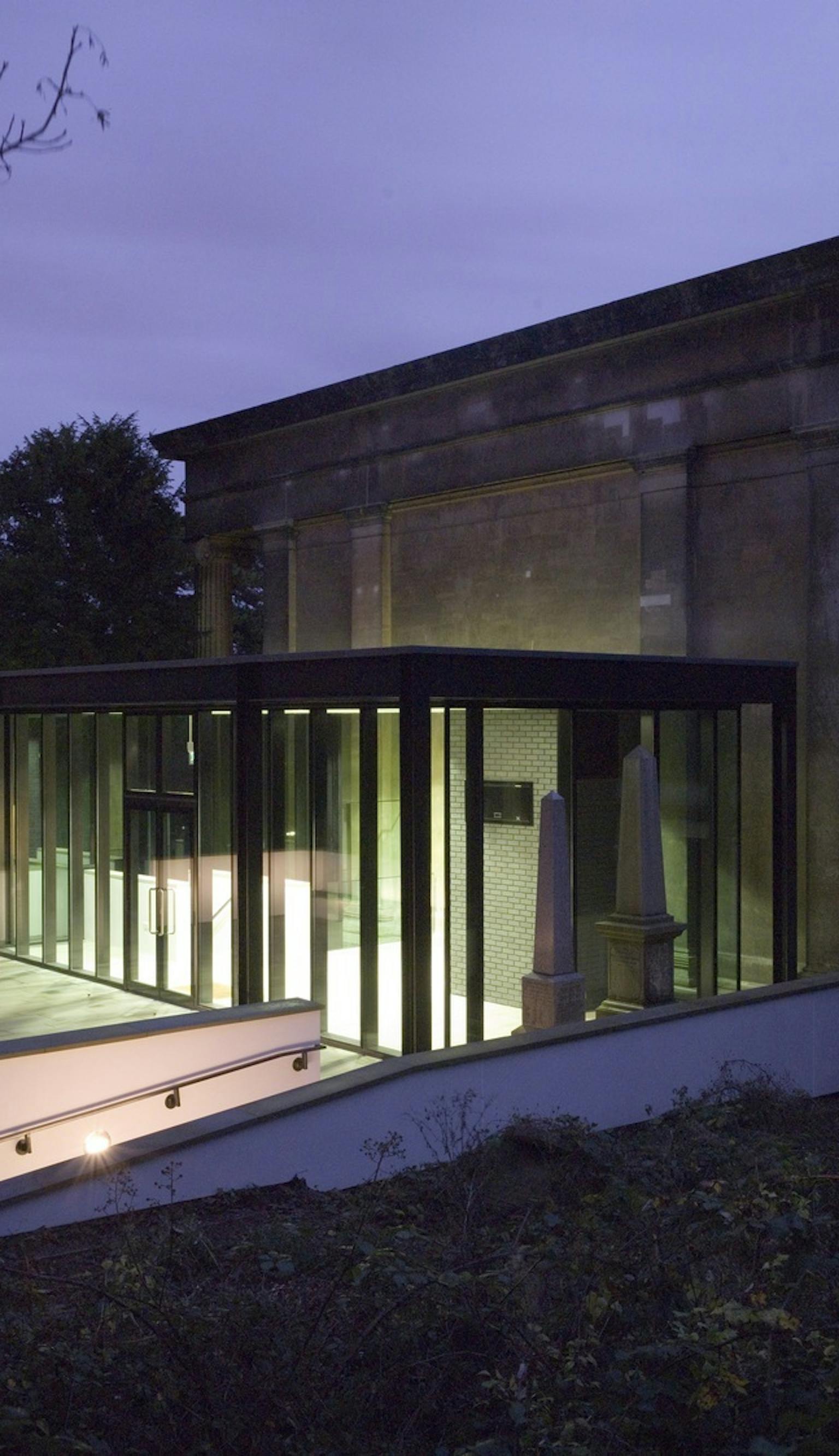 Location

South West

Client

Bristol City Council and Arnos Vale Cemetery Trust
Arnos Vale Cemetery is one of the most important early 19th Century cemeteries in Britain. Following years of neglect, the site was abandoned by its owner and in the 1990s, its gates closed. Purcell initially undertook a series of studies to identify future uses for the cemetery and its five Grade II* listed buildings to be implemented at the least cost to rate-payers and how a community-led project could be established.
Following a substantial Heritage Lottery Fund grant, Purcell conducted a £7m scheme of repairs, adaptations, landscaping and infrastructure improvements to the cemetery's monuments, Grade II* listed cemetery buildings and Arcadian landscape. Significant works were completed by an army of volunteers including landscaping, pathways and monument conservation.
The scheme included the conversion of the Non-Conformist Chapel to provide a state-of-the art education complex incorporating a modern steel and glass entrance pavilion and created new uses for the site, securing its future.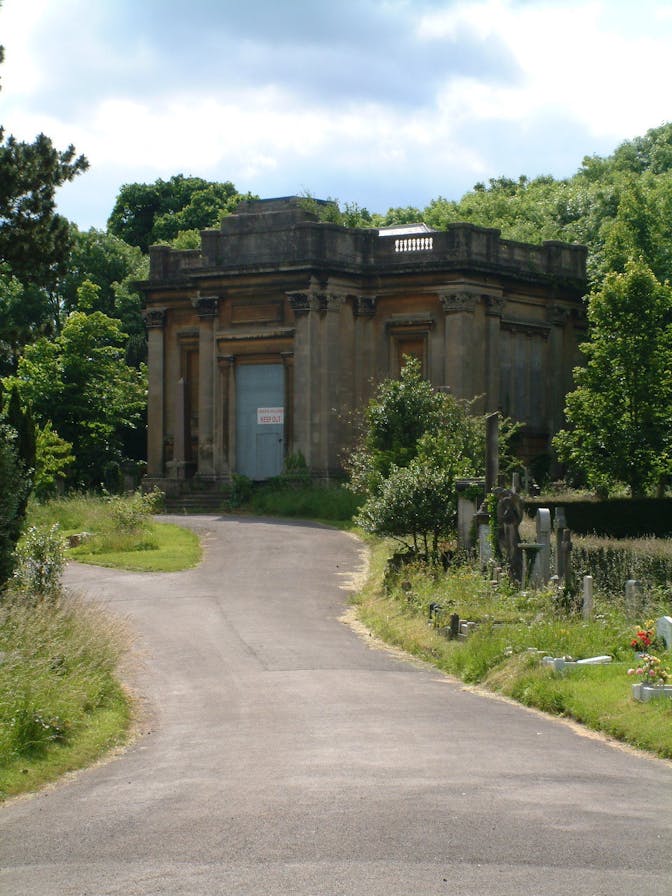 The cemetery buildings were abandoned and derelict. Works included the repair of the two entrance lodges, the derelict Anglican Mortuary Chapel as well as repair and new build extension to the Non-Conformist Mortuary Chapel.
Over a period of two years we worked with the local community to discuss the progress and what options were available for the future use of the site.
The restored Anglican Chapel has become a venue for celebrations, performance and ceremony.
A sensitive contemporary new building has enhanced the multi-functional use of the Non-Conformist Chapel as an educational centre and heritage and interpretation facility for visitors.
Within the cemetery itself, we have restored the Grade II* listed Chattri tomb of Rajah Rammohun Roy, an important Indian reformer.
We developed a strategy that restored the landscape within a 5m band of key paths and monuments and allowed the rest to remain a wildlife rich wilderness.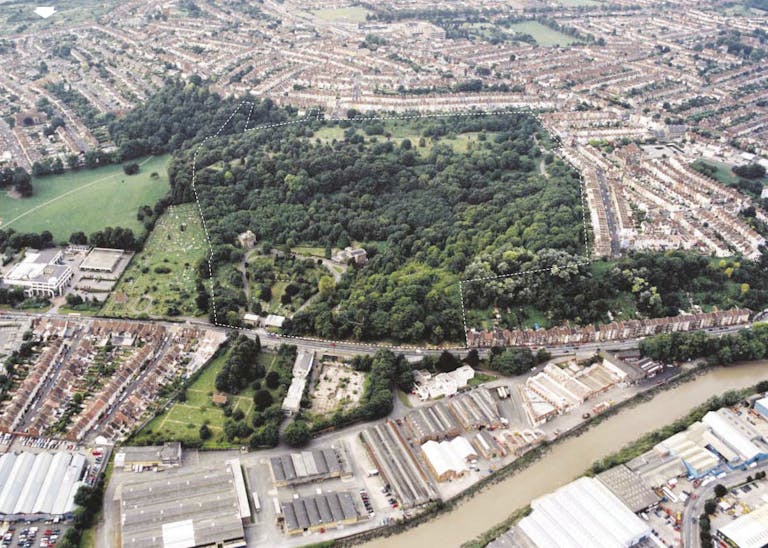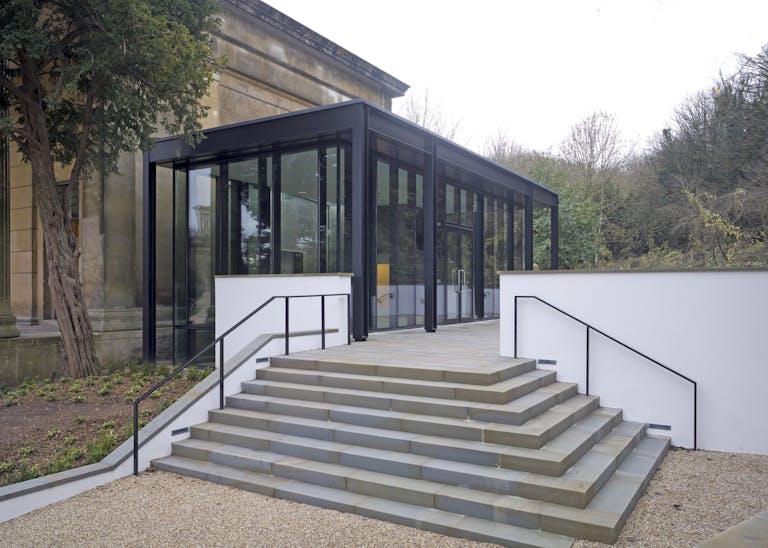 Our creative approach to the cemetery's rejuvenation had to be applied at every level to use concepts, architectural design and detail at community engagement and involvement – the English Heritage Angel Award reflects this achievement.
Client: Bristol City Council & Arnos Vale Cemetery Trust
Listing Status: Grade II* listed, Grade I listed Registered Parks & Gardens
Construction Value: £7m
Funding: Heritage Lottery Funding, English Heritage & Bristol City Council
Awards: RIBA South West Town & Country Design Award, Bristol Civic Society Environmental Award, English Heritage Angel Award