We are proud to be an Employee Owned Trust and winners of Building Design's Employer of the Year award 2022 and we are continually striving to ensure we are the best team of heritage and conservation experts that we can be.
We are committed to making engaging and creative environments where everyone can thrive and this is as true for our projects as it is for our studio culture. We took the step to transition to an Employee Owned Trust as part of our long-term commitment to evolving as a business to ensure we are a responsible practice who are accountable and proud of our projects and our impact on the planet and society.
Equity, Diversity & Inclusion
More than just initiatives we hold ourselves accountable to conscious inclusion throughout our business
We work to invest in a culture where difference is valued and respected, creating an environment where our employees' diverse national and socio-economic backgrounds are shared and learned from. As employee-owners we all have a voice. Our global teams are made up of over 24 nationalities, and gender measurements as we currently report stand at 51:49 female:male, with a 43% female Board.
We continue to strive for an equitable environment, supporting neurodiverse employees and those who need further wellbeing support or practical flexibility, equipment and adjustments. As of 2021, 79% of our employees believe this is an inclusive place to work.
Wellbeing & Benefits
We recognise how important mental health and wellbeing is to our lives in just the same way as physical health and that we all have different backgrounds and experiences.
Our mental health policy draws together a studio-wide network of mental health first aiders - our 'Purcell Pals' - and a toolkit of resources. This Employee Assistance Programme includes resources for line managers in supporting mental fitness and we continue to invest in Resilience training to provide our employees with the tools to support their mental health. We promote agile, flexible and hybrid working, understanding the importance of work life balance. Wellbeing will always be a key focus for us, and we recognise the challenges that all practices in the construction industry face. 
As well as supporting agile, flexible and hybrid working, our benefits package includes annual leave increasing with long service, life assurance, company pension scheme, enhanced parental leave, study sponsorship with paid study leave, sabbaticals, employee assistance programme, season ticket loans, cycle to work scheme, subscription fees, company day out and a volunteering scheme.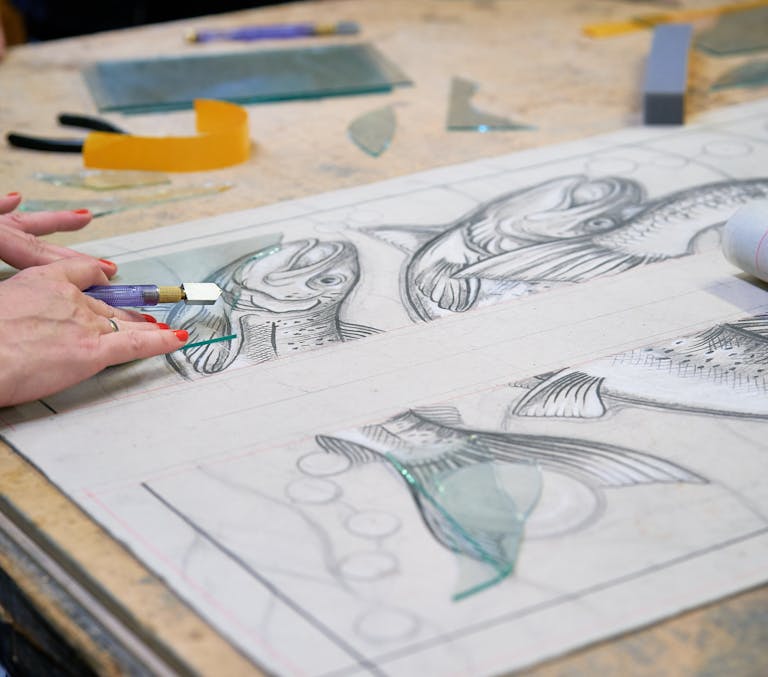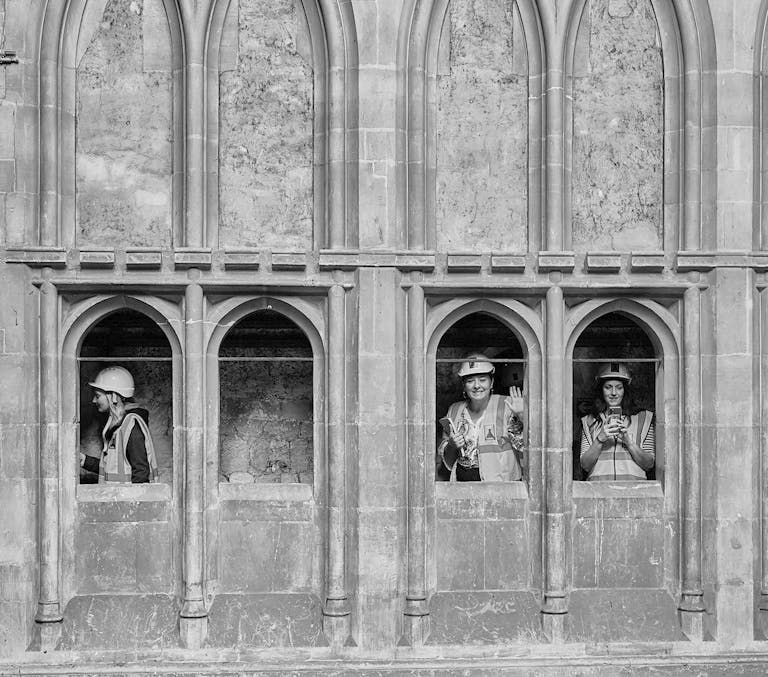 Purcell's Conservation School at Canterbury Cathedral
Learning and Development
As a team of specialists and experts, we create and support a blended learning environment, with programmes, such as our Classical Design Programme (with study trip to Rome), Conservation School (this year in Canterbury) and Leadership Development; knowledge sharing through our Toolkits, Heritage Building Series and CPD's.
We're proud to invest extensively in a broad programme of training and development, providing Architectural, Heritage and Professional sponsorship and development, also supporting individuals with apprenticeships.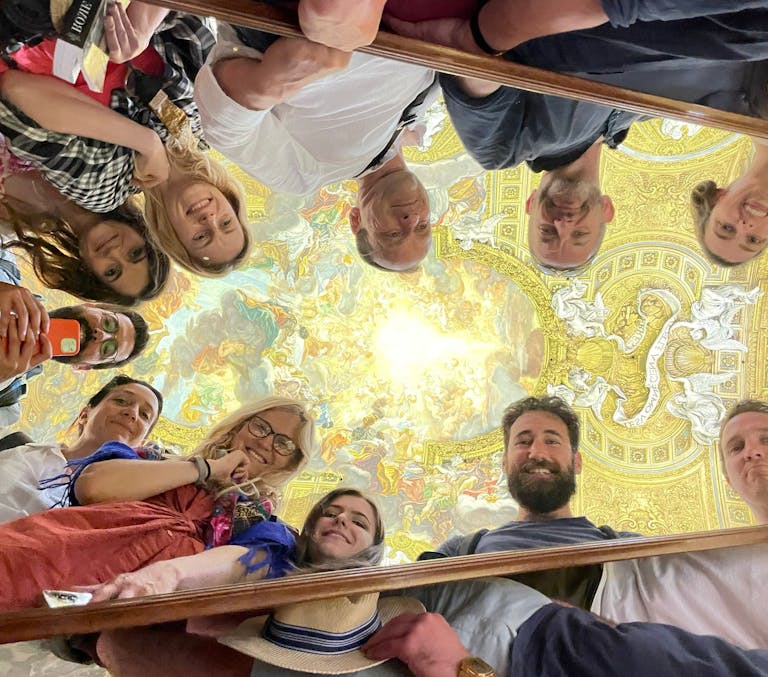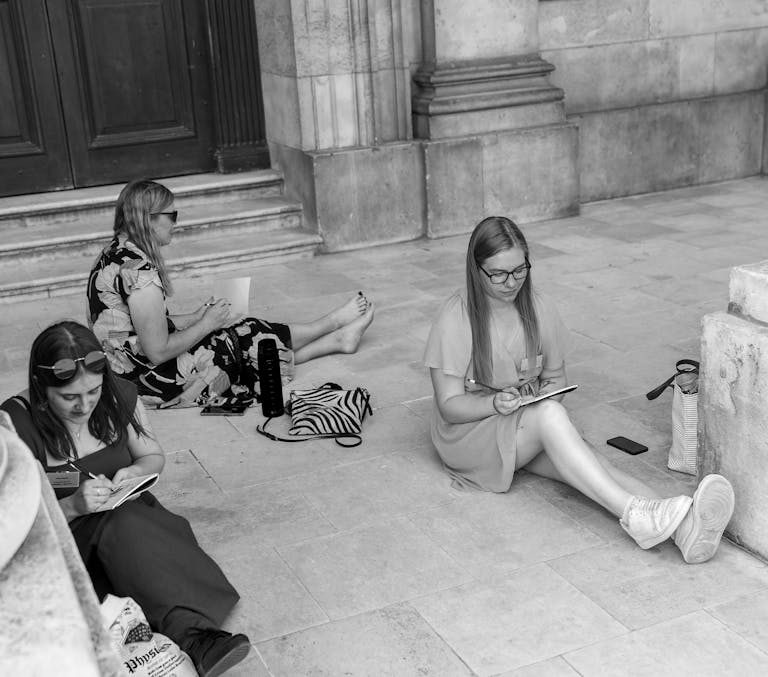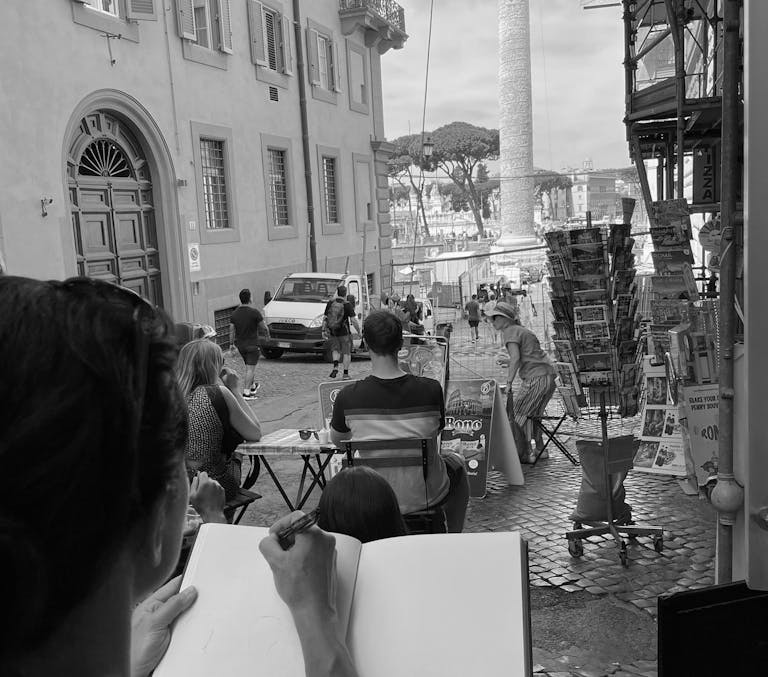 Purcell Classical Drawing School in Rome and a Purcell Day Out
Making a Difference
Together we can achieve great things. One of our core values is 'TEAM – together we can achieve great things', both within local communities and for each other.  
The annual Purcell Awards provides a diverse platform for peer recognition, celebrating achievements of all sizes and at all levels, including the 'making a difference' award.  
We work with local charities to support talent accelerator programmes, as well as education and social mobility charities, offer mentoring and apprenticeships, working with PlanBee, Shape my City and Future Frontiers. In 2022, we introduced our Volunteering scheme, committing to support 1875 hours of volunteering time per year.  Our studios hold regular coffee mornings, bake offs and events to raise money for different charities chosen by the teams each year.
We believe a person's future should not be determined by their background, so we empower our employees to find ways to make a difference.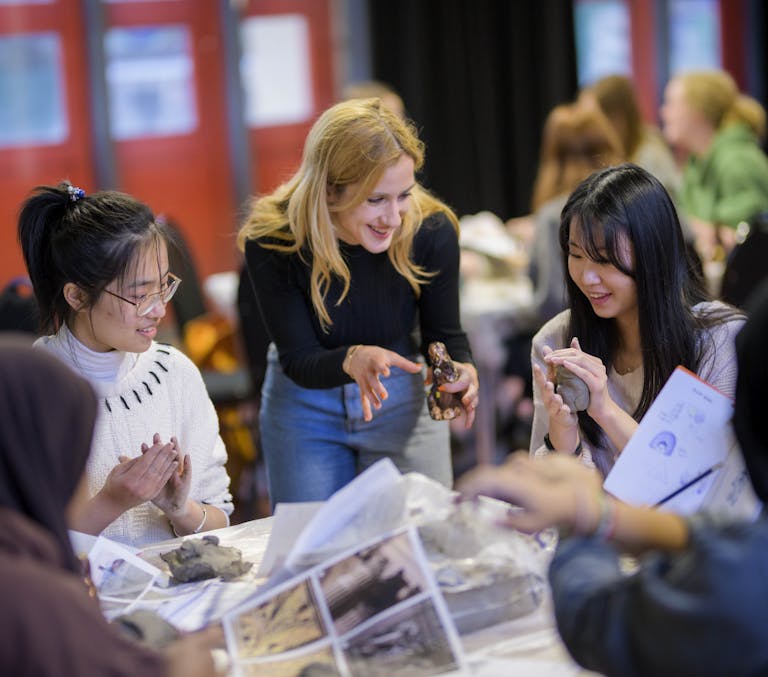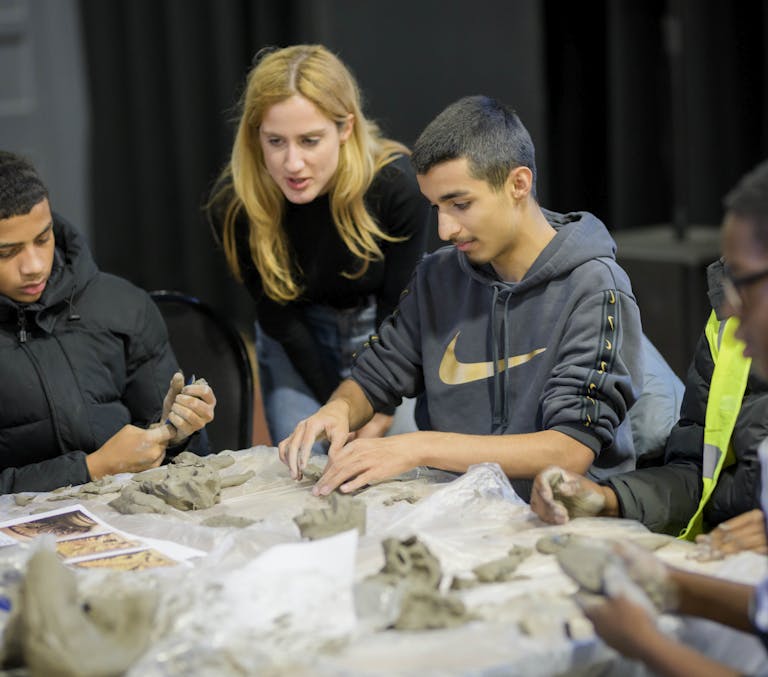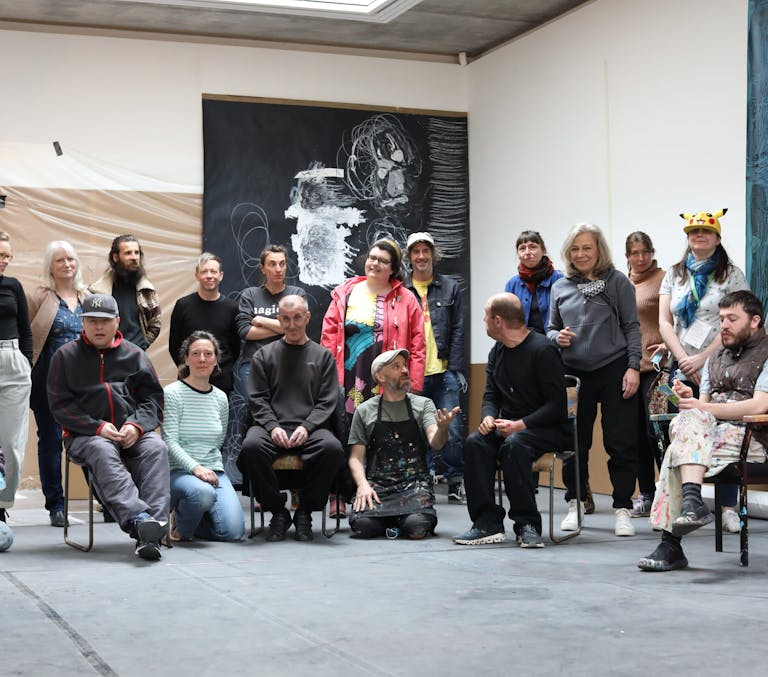 Purcell team running a workship with children for Shape My City in Bristol with Creative Youth Network, working with the local community for Claremont in East Sussex, to transform derelect buildings into gallery and studio spaces designed for people with complex support needs
Employee Ownership
75 years as a practice has taught us that a one-size-fits-all approach is incompatible with a progressive business that champions both the success and wellbeing of its people. This ethos informed our transition to Employee Ownership in 2021: a process which has been enduringly positive, with strategic and financial benefits immediately apparent. Through involving all employees in dialogue and decision making, the transition has allowed us to better respond to the challenges brought by both the COVID-19 pandemic and economic crisis.