We are committed to being socially responsible and environmentally sustainable in every project and this ethos is underpinned by the values the practice was founded upon as a heritage and conservation specialist. Our holistic approach to sustainable architecture has at its core a solid foundation of knowledge acquired over generations and passed on through Purcell's ecosystem of learning and development and augmented by our forward-thinking culture that allows us to challenge convention for convention's sake. Our expert teams combine 75 years of practical experience with pro-active innovation in heritage and conservation architecture.
Our goal is to successfully balance the interests of our various stakeholders through the quality of the judgements that we make. An open and effective relationship with our stakeholders, based on mutual trust, is fundamental to our day-to-day business success, and to protecting and enhancing the value of our shared heritage into the future.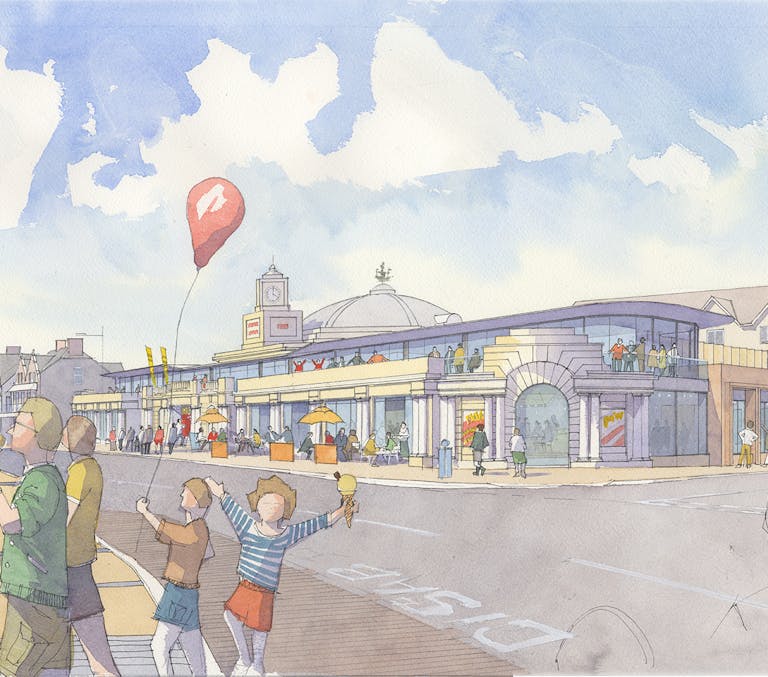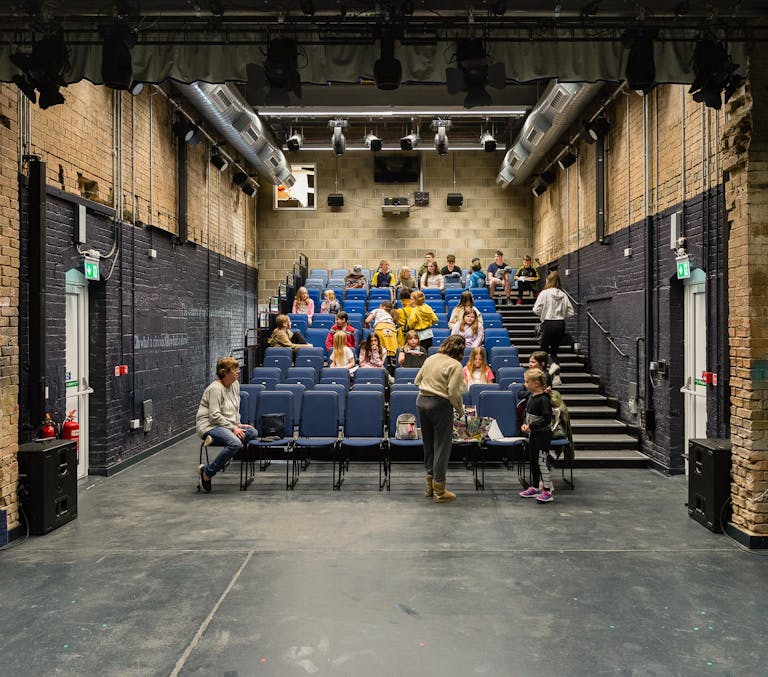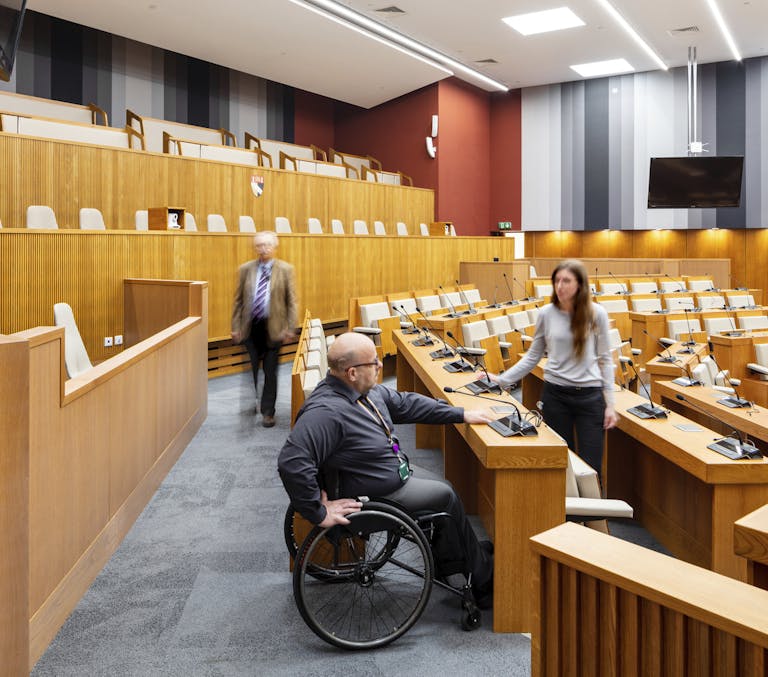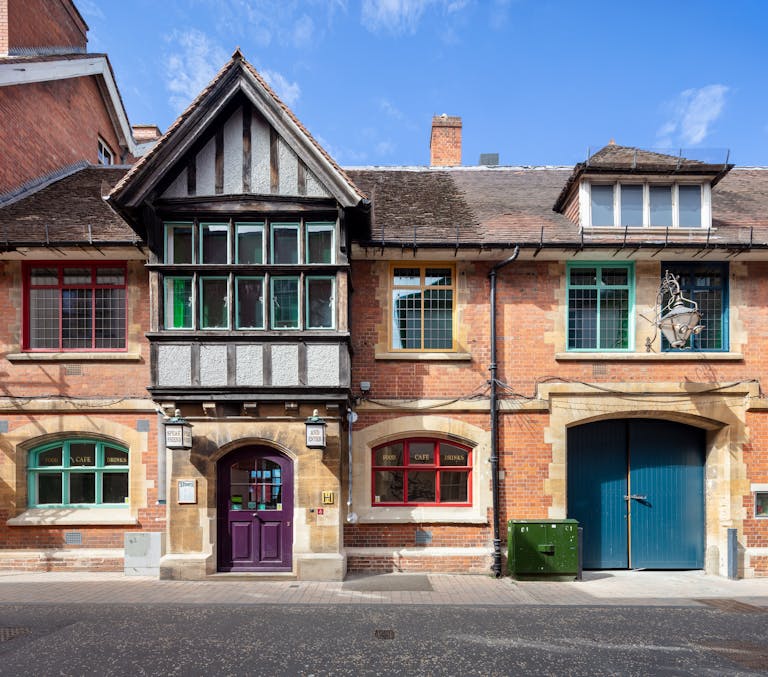 We strongly believe that successful projects evolve out of a collaborative process with our clients and local communities, to understand how buildings can have a new relevance for wider and diverse audiences (images L-R: Porthcawl Pavilion, Spencer Mill, Norfolk County Hall, The Story Museum Oxford)
Our responsibility reaches beyond the boundary of a site or building. We see every project as an opportunity to make lasting experiences for everyone, adapting and updating buildings to improve accessibility and expand relevance for our more inclusive society. Our highly collaborative and contextual approach to architecture, heritage consultancy and masterplanning reflects our commitment to creating a positive social, economic and environmental impact for every project.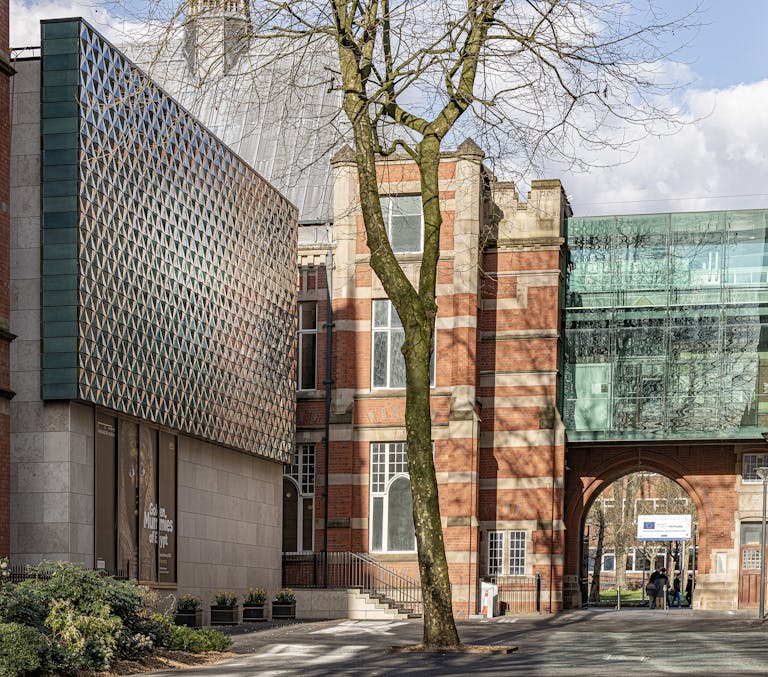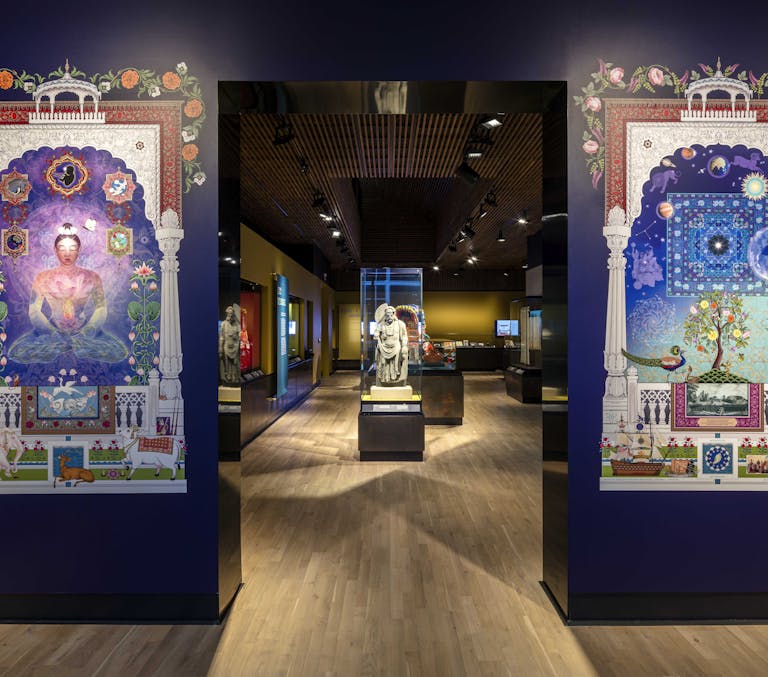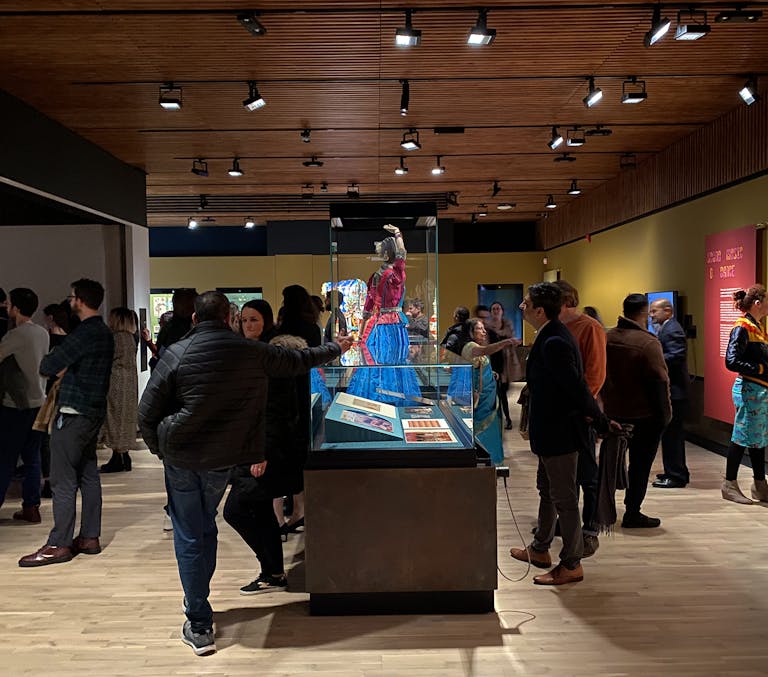 Our new extension at Manchester Museum is designed for the new South Asia Galleries. It is the first permanent gallery in the UK to celebrate the experiences and contribution of the South Asian diaspora, and it displays world-class material from the British Museum alongside the best of South Asian collections in Manchester
We work in a heritage context, which often provides a natural anchor to the past. The fabric of older buildings can be a touchstone for local history, geography and geology, defined by interesting architectural materials specific to the location with quirks and details that make a place interesting, unique and special. Such qualities in buildings and places can have beneficial effects on mental health and wellbeing; at the very least, they are the ingredients for more liveable and joyful places. Yet these buildings can also present significant sustainability and accessibility challenges. We are frequently at the frontier of finding the least intrusive solutions. In complex environments, this means navigating a path between intervention, conservation, preservation, planetary survival and accessibility.
Our primary goal is always to find the right response for each unique project, creating places that serve society today whilst respecting the past and understanding our deep responsibilities as guardians of the planet, doing all we can to leave the world in a better place for those will take it on from us next.
Community
We are continuously finding ways to support and give back to the communities in which we work. 
National representation through local architecture and design studios is a core element of our strategy for providing our services. We believe that our clients' needs are best served through having a network of smaller sized local offices with the resultant benefits of employment and skills creation in each location. We actively choose not to be solely based in London. Most aspects of our work have some element of community involvement: the buildings that we work on have their place in the community and involvement in local consultations is often an element of such work.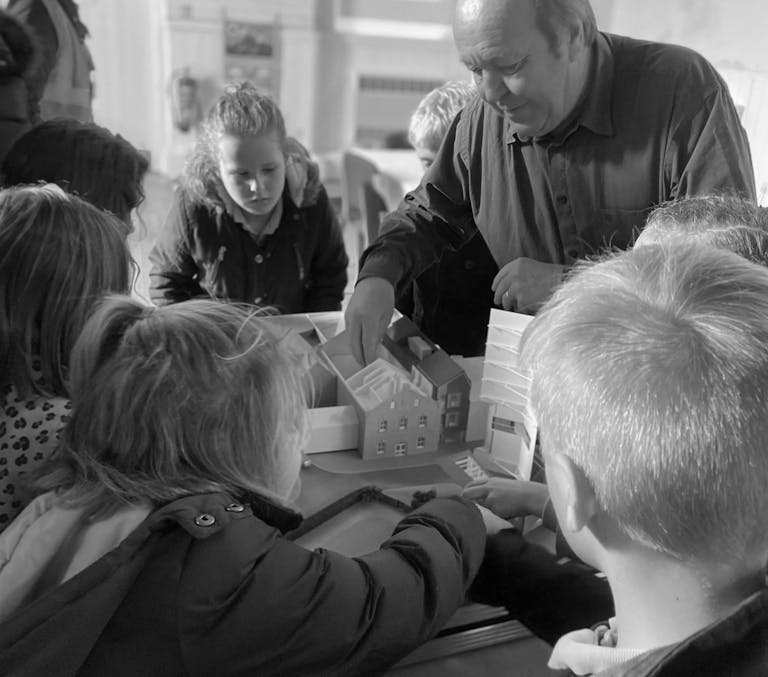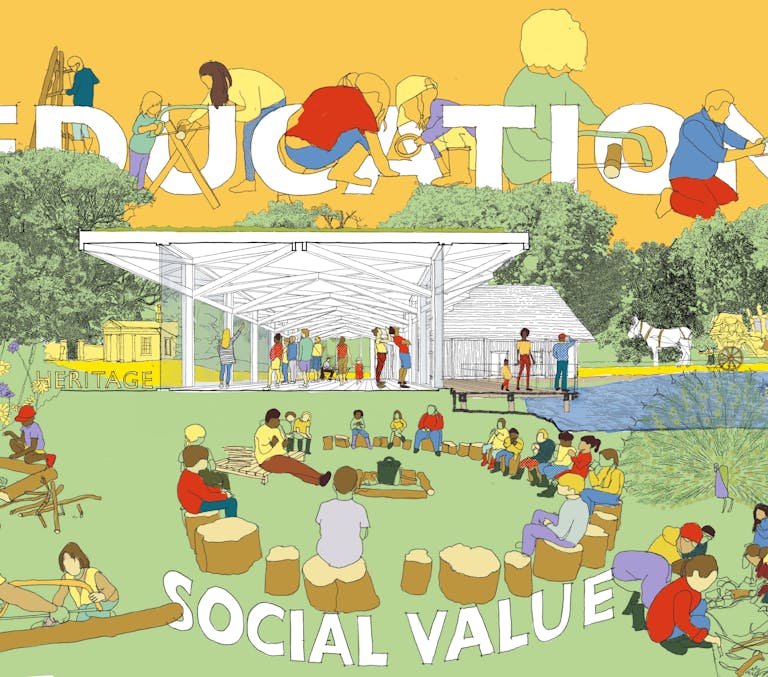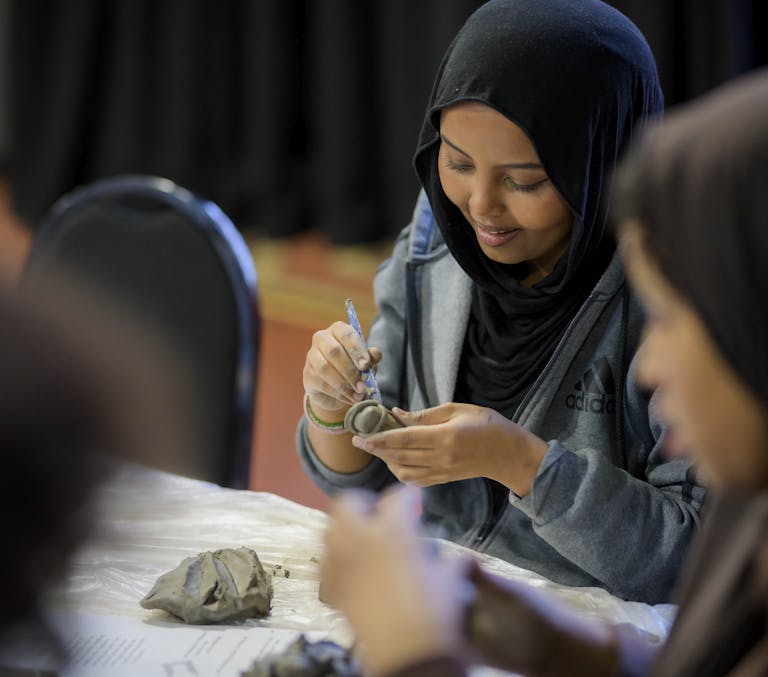 L-R Children at a community consultation day for the Isles of Scilly Museum, plans for our new visitor and education centre at Harcourt Arboretum in Oxford, running workshop for Shape My City and Creative Youth Network in Bristol