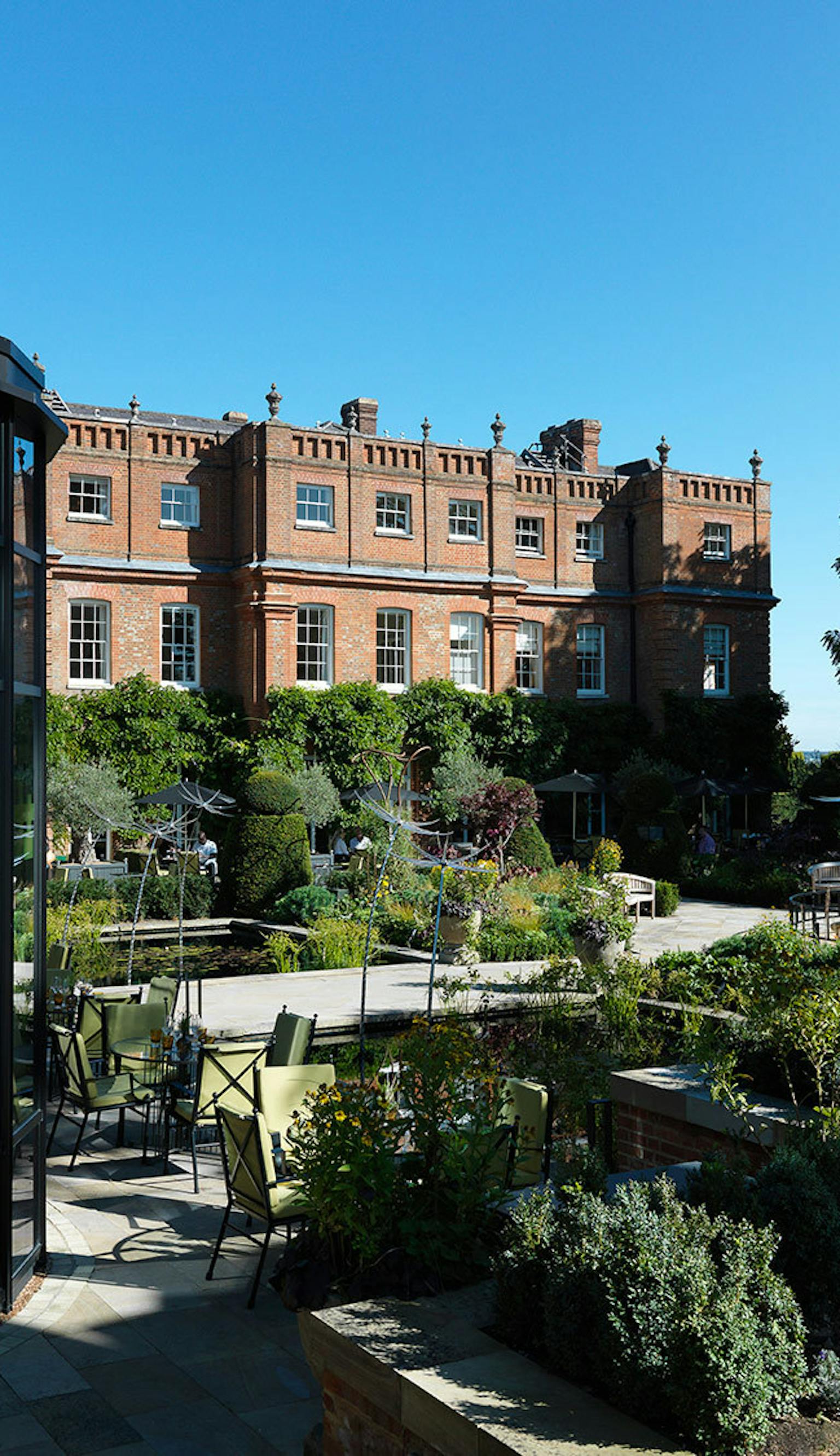 Location

London & South East

Client

Ralph Trustees

Awards

RICS Award 2017
The International Hotel and Property Award 2020
Purcell were commissioned to refurbish and develop the Grade II and II*-listed Grove Hotel and its signature Glasshouse Restaurant and Bar.
Our transformation has significantly increased the hotel's offer, maximising its assets whilst safeguarding the building's heritage and original design.
Concept
Located in Hertfordshire, the luxury Grove Hotel features 217 rooms and suites, three restaurants, an opulent spa and an award-winning 18-hole championship golf course.
Over a number of phased projects, our team designed stylish new facilities to maintain The Grove Hotel's preeminence and to meet the expectations of their extensive and worldwide clientele.
Glasshouse Restaurant and Bar
Our extension and transformation of the Grove Hotel's Glasshouse Restaurant and Bar has been integral to the overall improvement of guest facilities as both spaces needed to accommodate an increasing number of visitors.
It was a requirement that the hotel had to remain fully operational throughout the project and our team devised creative solutions to minimise the impact of the site operatives on the guests' experiences.
Our striking yet light and airy design of the Glasshouse Restaurant extension features a vast, triple-height glass conservatory framing the garden terrace (which the restaurant overlooks) creating a bright and new welcoming space.
The glazed-metal Glasshouse extensions were prefabricated off-site to improve the speed and efficiency of the installation. The new extension has increased capacity and improved restaurant facilities and the efficiency of the space.
West Wing extension and the Cedar Suite
Our design of the hotel's West Wing extension provided 200 more bedrooms, which was fully supported by English Heritage.
Sustainably designed and located adjacent to the existing buildings, the oxidised copper and curved glass Cedar Suite overlooks the formal gardens under a living roof whilst the players' lounge sits within the courtyard of the listed stables.
The projects we have completed at The Grove Hotel have ensured continuity on site, while substantially enhancing the overall quality and range of available facilities at this award-winning luxury hotel and spa.