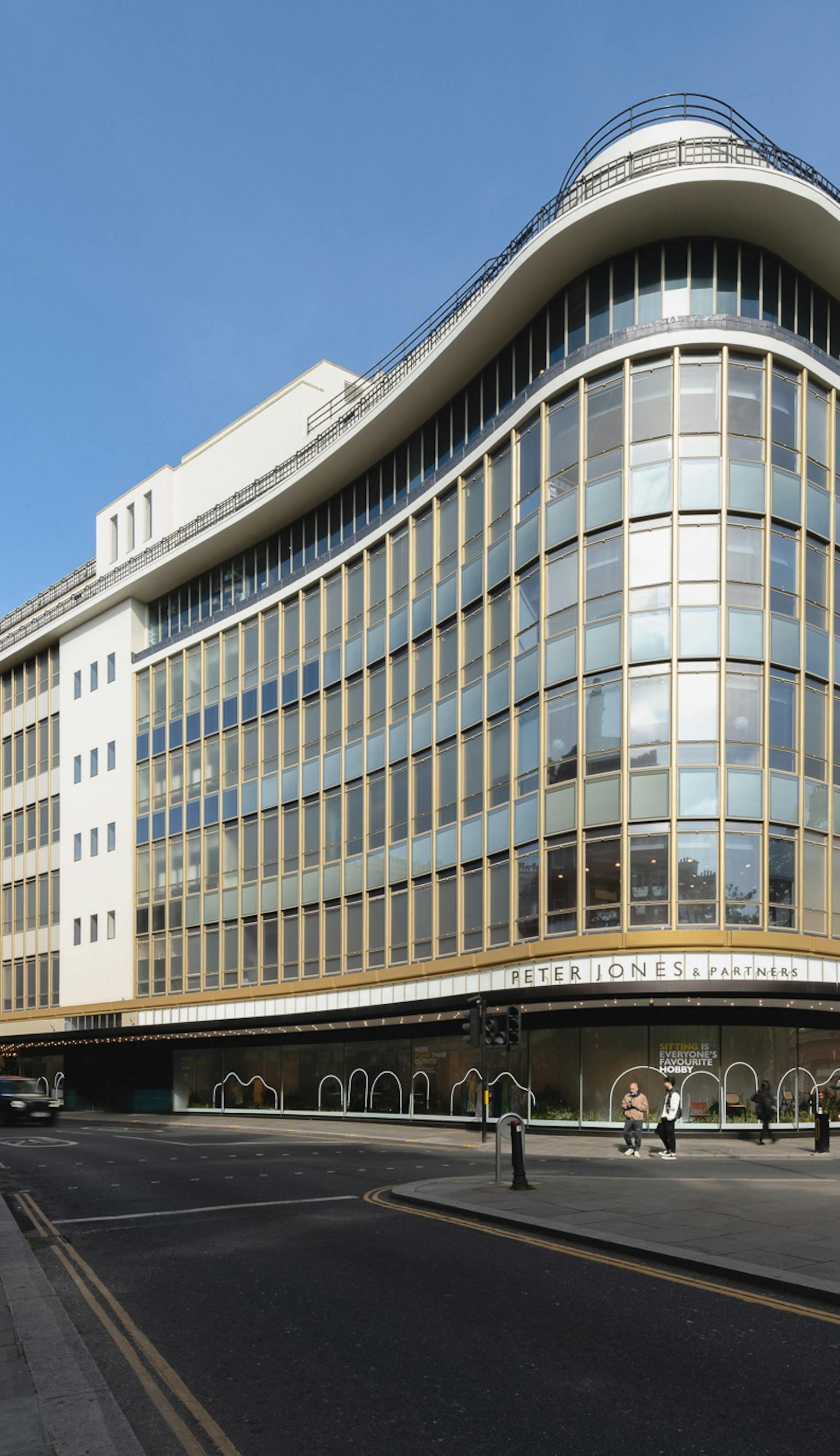 Location

London & South East

Client

John Lewis Partnership
Purcell, in collaboration with Sergison Bates Architects, led repairs and enhanced the 1930s and 1960s façades of the Peter Jones department store.
Peter Jones is an iconic John Lewis Partnership-owned department store which sits in the heart of the Cadogan Estate and Sloane Square Conservation Area in Kensington and Chelsea.
Composed of 20th Century Grade II and Grade II*-listed buildings, the site was refurbished between 1999 and 2004, but since then limited work has been undertaken and the buildings' façades are in need of extensive restoration.
Working with Sergison Bates, Purcell's expertise and understanding of 20th Century buildings has helped inform the scheme, including a detailed Heritage Statement and Condition Appraisal of the listed facades.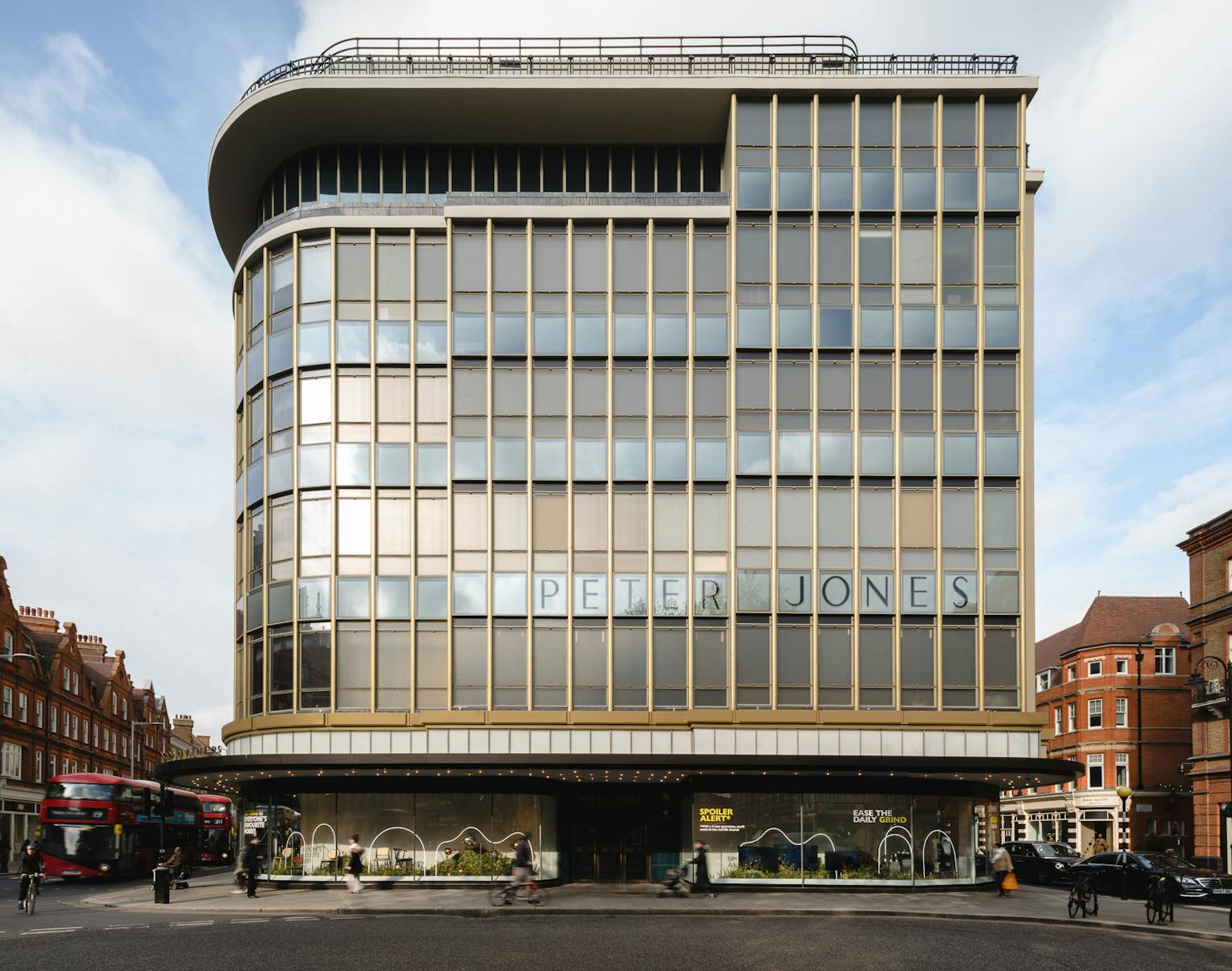 The project is an exciting collaboration. From the beginning, the client identified a great complementary skill set between the practices, with Sergison Bates's bespoke experience in boutique design and Purcell's expert understanding of listed buildings, including 20th Century listed buildings.
— Liz Smith, Head of Architecture
Our expertise and understanding of 20th Century buildings has enabled our team to develop a detailed Heritage Statement in addition to a Condition Appraisal of the listed façades which has determined the appropriate interventions to support the restoration and redesign of the site.
The project will not only restore Peter Jones's listed façades, but also take the opportunity to upgrade certain aspects of the building — such as its canopy structure — which has been redundant since the 1970s. In addition, the ground floor of Peter Jones has one of the longest shop windows in Europe. As part of the project, our team is adding a new doorway into the site to increase access.
In light of the client's aspirations, a new colour and lighting scheme will be redesigned while the development of a new community garden and bar on the site's rooftop will increase and diversify the department store's audience.
Having successfully achieved planning permission to address the scheme sensitively, the project will ensure the sustainable longevity of this important landmark and enable the site to continue to be a key community asset in the heart of West London.
Like the Schocken stores in Germany that preceded it, Peter Jones's Modern Movement facades were designed to showcase and sell. The sustainability of that function has been paramount in the conservation effort and from the start, Purcell placed commercial restoration and enhancement at the centre of its arguments for change. The future of this superb building rests on its ability to function for the purpose it was designed for and this project has ensured it has a bright future as a national icon and a local landmark.
— Jon Wright, Twentieth Century Heritage Consultant
Client: John Lewis Partnership (JLP)
Location: London, UK
Listed Status: Grade II*
Period: 20th Century