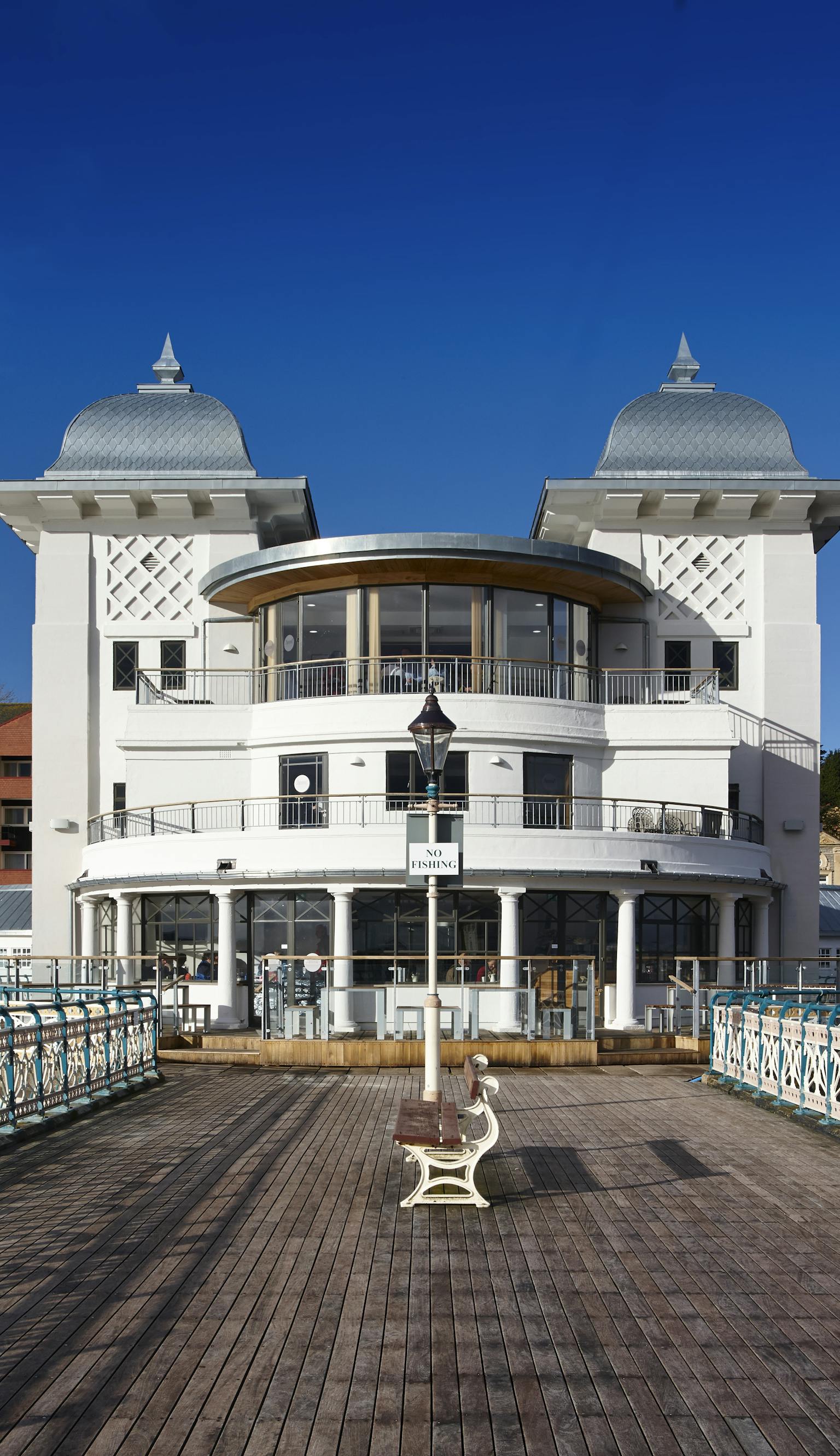 Location

Wales

Client

Penarth Arts and Crafts Ltd
Purcell have revitalised the Art Deco space as an entertainment venue including a large internal flexible community arts space, multi-purpose educational, conference and retail spaces, café and cinema.
Penarth Pier Pavilion is an early example of an Art Deco ferro-concrete structure and unique in the UK. Originally a 4000sq ft entertainment venue, the building was in poor condition and little used.
The contractor and a local charity recycled the original maple flooring and reused the building fabric as fixed furniture items within the building.
A high level of finish and quality was achieved overall and our understanding of the original building's significance is evident.
The proposals underwent lengthy consultations with CADW and local conservation officers to develop a concept that ensured the building's significant features were respected and enhanced by new interventions. We divided some of the internal spaces within the short ends of the building to allow for greater flexibility and a wider range of use. The defined proscenium arch and ribs were left exposed within the main hall to highlight the original building fabric.
Awards
RICS Project of the Year
RICS Wales Community Benefit Award
Pier of the Year
Considerate Contractor Scheme Bronze Award
National Trust Wales' Special Place
Location: Penarth, South Wales
Client: Penarth Arts and Crafts Ltd
Listing Status: Grade II, Conservation Area
Funding: HLF, Vale of Glamorgan, CADW, Getty Jun Foundation & others
Construction Value: £4.2m