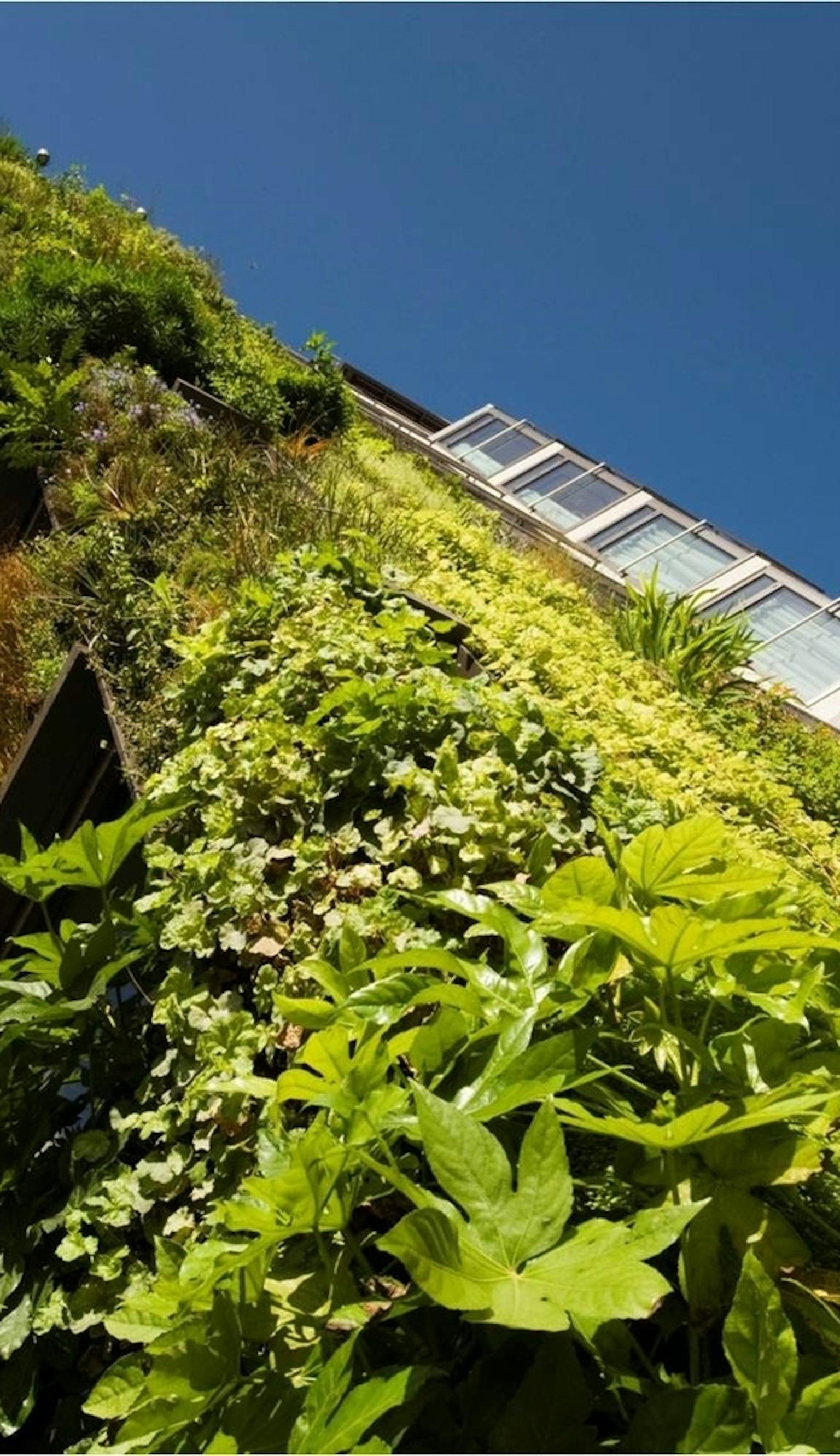 Location

London & South East

Client

Ralph Trustees
Unsympathetic 1970s alterations had left this prominent Art Deco hotel looking tired and dated. Purcell undertook extensive internal reordering works, fufilling the client's brief to rejuvenate the hotel and transform it into a distinctive destination for London.
The hotel's guest suites were converted into light, contemporary spaces, to create a new presidential suite with panoramic views of Green Park and to enliven the building's public spaces. Its exterior was also remodelled to incorporate a dramatic nine-storey living wall created in collaboration with botanist Patrick Blanc.
The hotel's south-facing aspect onto Piccadilly meant that the team had to address solar gain and noise pollution to improve room quality and guest experience. The aluminium sash windows were replaced with crisp, contemporary Juliet balconies and French doors with solar, thermal and acoustic efficient glazing and Europe's tallest living wall to the prominent corner.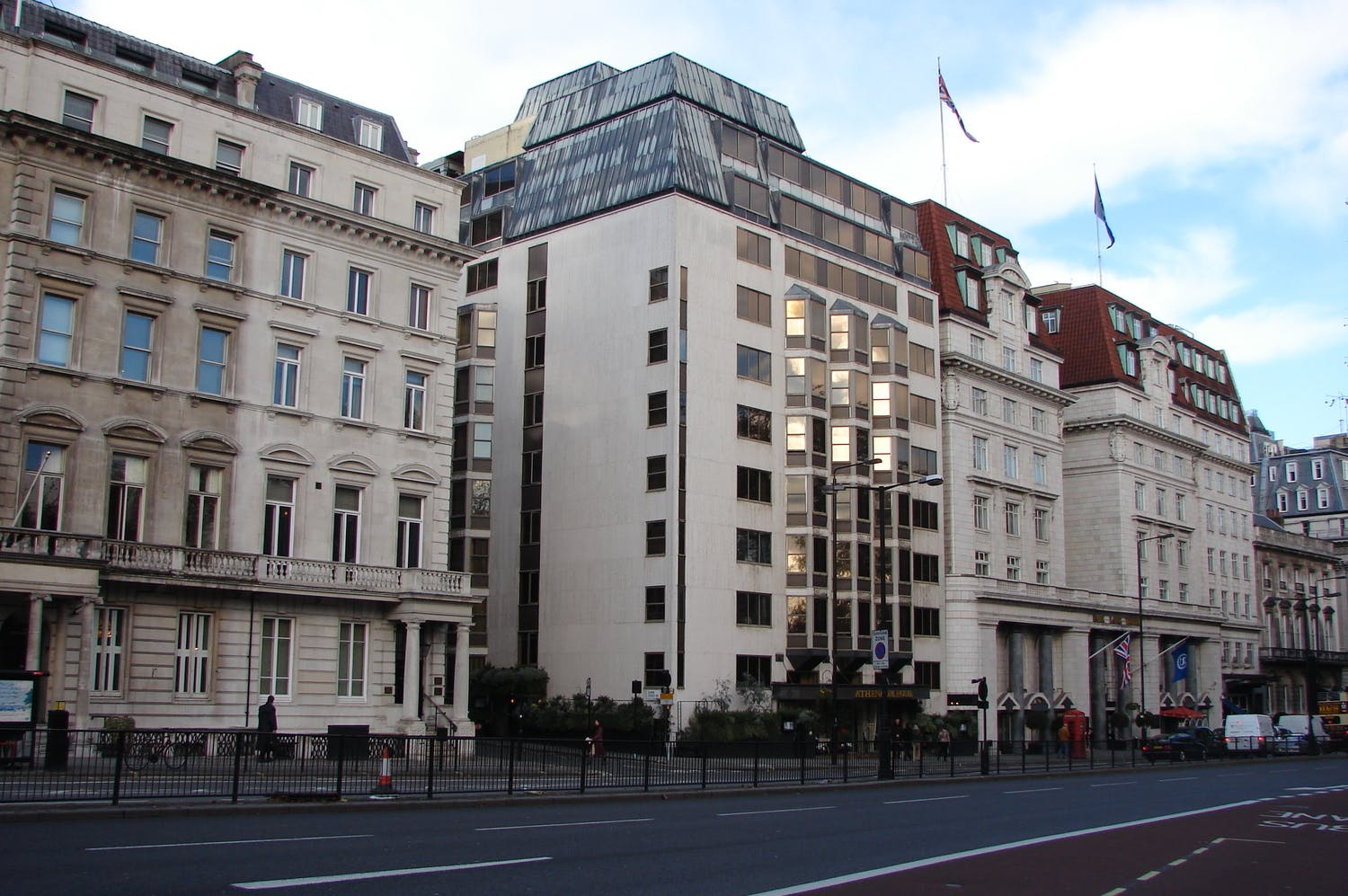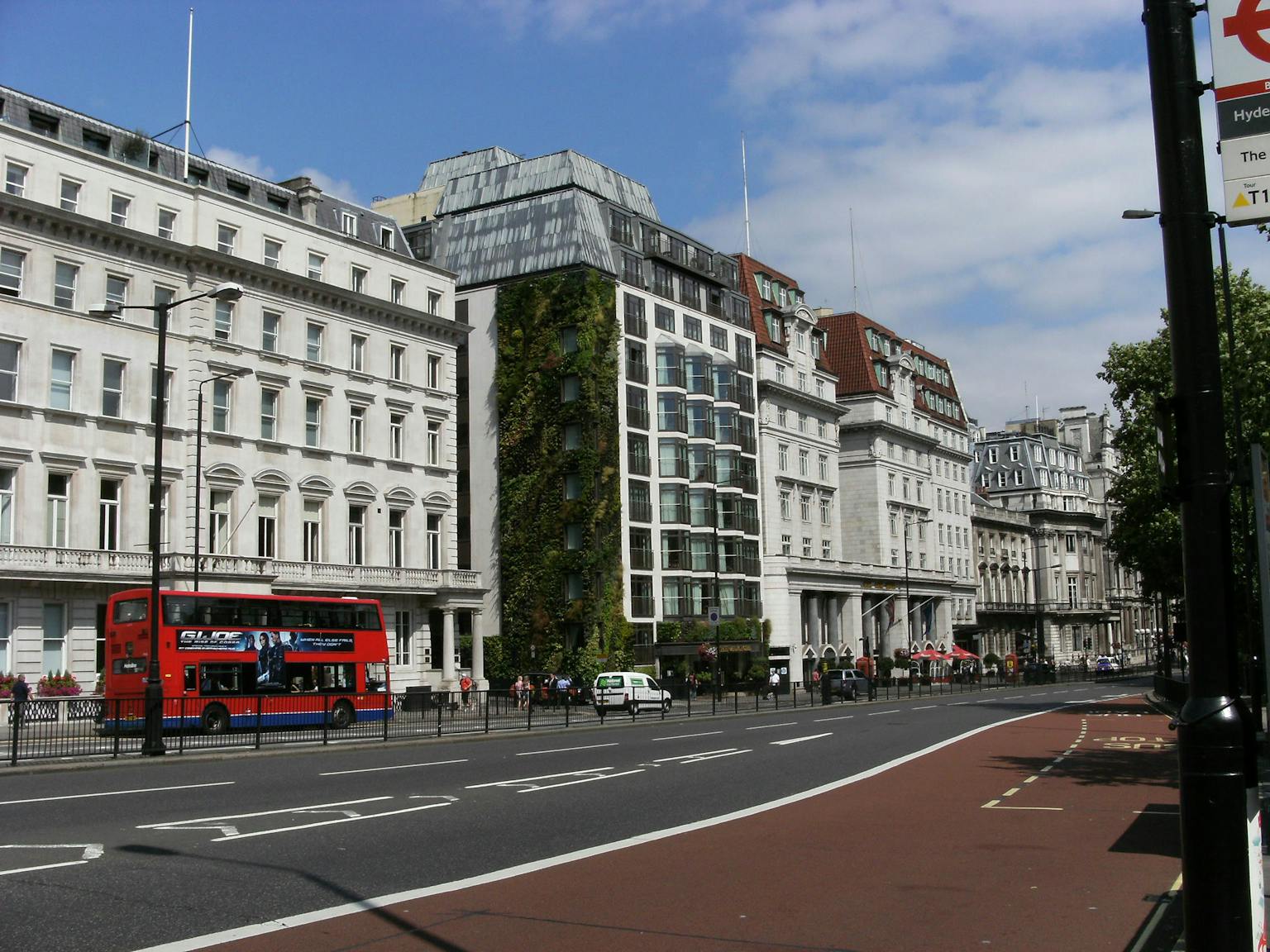 A new presidential suite was created on the top floor with panoramic views across London from each of the rooms with a walk-on balcony. The suite includes two bedrooms with light contemporary interiors by Martin Hulbert.
The dramatic internal and external visual transformation of such rooms as the garden room lounge that overlooks the subterranean base of the living wall, enhances the hotel's character and prestige.
The remodelling of the ground floor included the refurbished Whisky Bar, with the London theme running through the black and white images and pearl button screens.
The new fenestration and impact of the living wall at street level is felt within the function and meeting rooms at the first floor which includes a small business centre.
Location: Piccadilly, London
Client: Ralph Trustees
Construction value: £2.15m
Awards: Time Magazine's 50 best inventions of 2009 (no. 31 — The Living Wall)