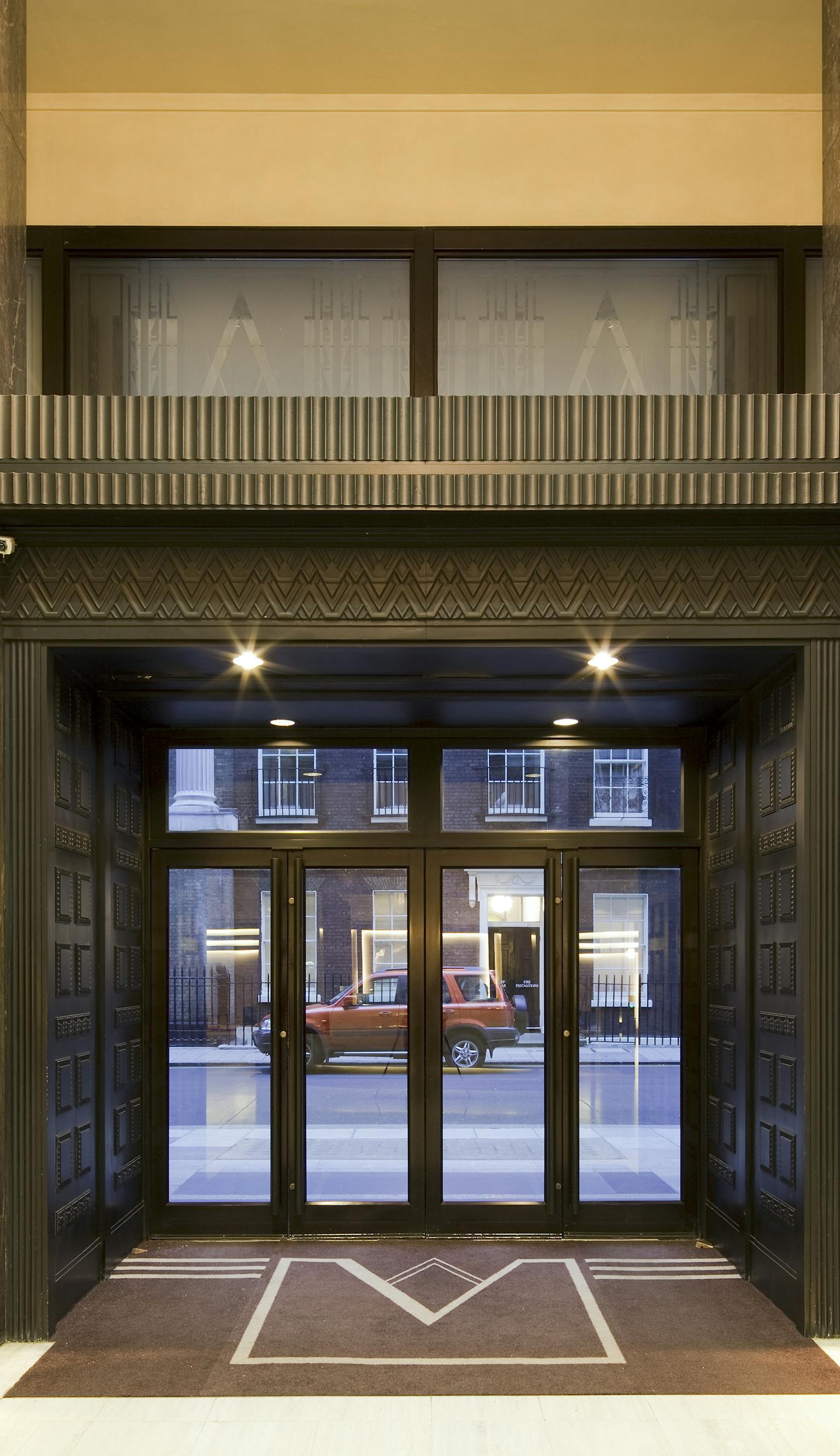 Location

London & South East

Client

P&O Estates
Purcell was commissioned to refurbish the entrance foyer, large reception area and lift lobbies.
Reviving a moderne classic
The Adelphi is one of very few remaining Moderne buildings in London. While the interiors have been refurbished since the building's completion in the 1930s, the original Moderne façade remains intact.
The intention was to celebrate the surviving original features and to create an interior scheme more appropriate to the original character of the building. The new decorative scheme featured a sequence of five large bespoke carpets designed to evoke the spirit of Moderne, and a new reception desk was conceived to address both public and secure areas of the foyer.
A stylish refurbishment
The lighting scheme was redesigned, including a dramatic stylised bronze lighting feature at the rear of the space to create a visual focus. A new security pass system using speed-lanes was introduced, again bronzed to continue the theme. New furniture was carefully sourced and the existing polished brass surfaces were re-presented as bronze elements, in keeping with the 1930s style.
The work has radically transformed the character of the space and has created an interior design which updates the foyer in a way which is modern yet sympathetic to its original style and continues the architectural style of the external façade.

Type: Refurbishment of entrance interior
Location: London
Client: P&O Estates