World Architecture Day: Wellbeing and Heritage at Barts
2 October 2022
Concealed within the City of London, Britain's oldest working hospital - St Bartholomew's - encompasses 900 years of healthcare history: testament to the way our health, wellbeing, and the built environments we occupy are unequivocally interlinked. This year's World Architecture Day theme – Architecture for Wellbeing – highlights this and asks the architectural community to advocate for designs that place health at the forefront of buildings and cities: designs that protect, promote, and restore health in our communities.
The ambitious Sharing Historic Barts project is doing just this.
Coinciding with the hospital's 900th anniversary next year, the project will see the painstaking restoration and revival of the Hospital's historic fabric to allow improved access and to house a pioneering programme of activities looking at the links between heritage and health. The project has been made possible thanks to a £4.2m pledge from the National Lottery Heritage Fund.
The project has been developed by Barts Heritage with Purcell as architects and lead designers. It will see the hospital's historic buildings, including the Grade I-listed North Wing, restored and rejuvenated, simultaneously placing health, heritage, and wellbeing at its heart, through added support spaces and a heritage-focused wellbeing programme for hospital staff and patients.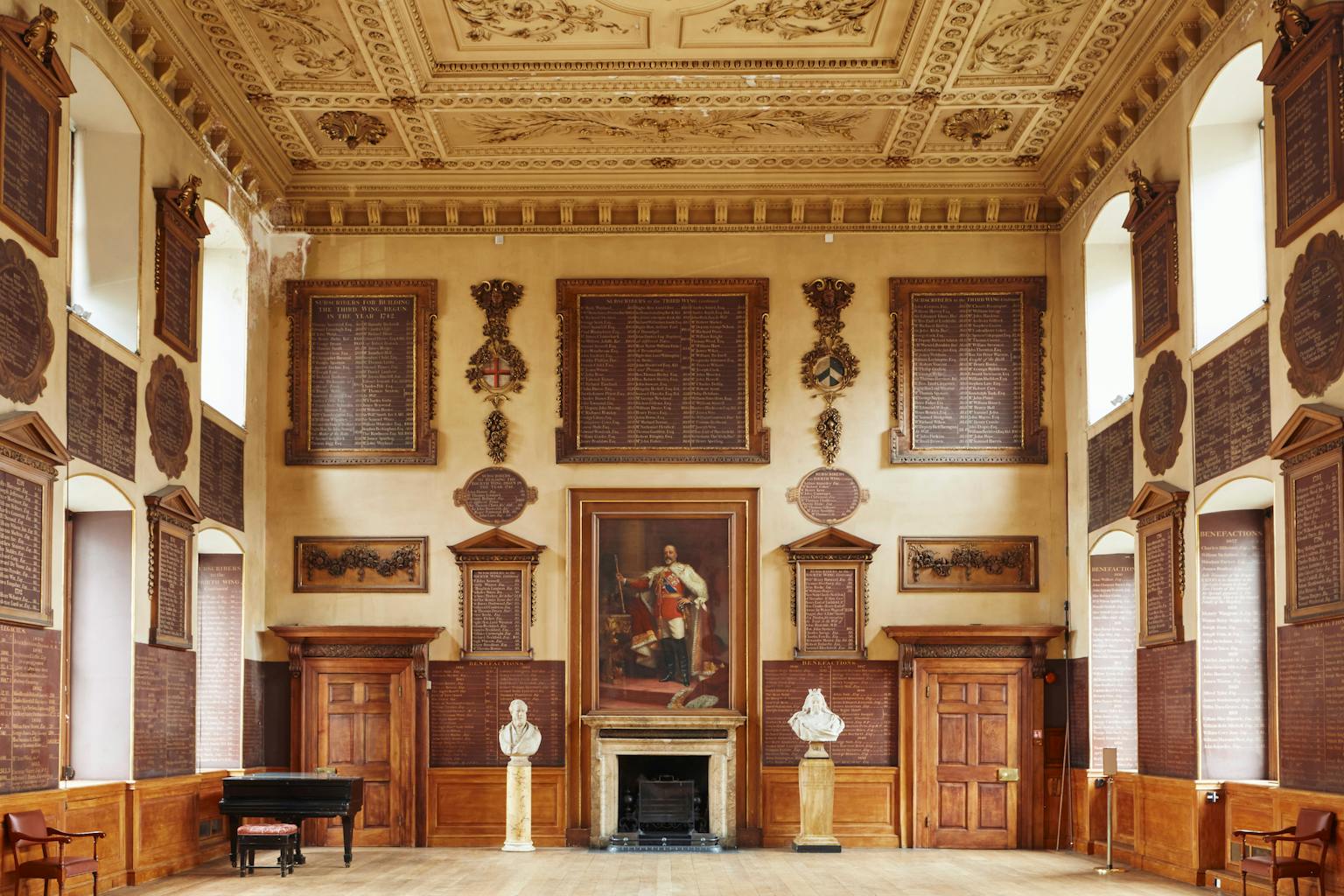 The theme of 'Architecture for Wellbeing' is captured within this unique project, with the key historic spaces Barts transformed into an innovative and accessible centre for heritage-based activity, inspired by the remarkable art and architecture of the site.  
In 2023, St Bartholomew's Hospital will celebrate a remarkable milestone, with free healthcare having been provided on this site since 1123. Our unique project will repair and rejuvenate the stunning architecture and interiors at the heart of the hospital site to allow regular public use, and to house a pioneering programme of wellbeing activities, educational and cultural events.

We are thrilled to have Purcell as project architects and lead designers, and look forward to starting the project.
— Will Palin, Barts Heritage Chief Executive
This activity will be enabled by the full repair and conservation of the external envelope of the North Wing and the conservation and representation of the Great Hall and Hogarth Stair. Conserving these historic buildings will not only safeguard their future, ensuring that the hospital can continue its traditions of care, but also facilitate the opening-up of the North Wing, providing new spaces for staff, patients, and the public alike.
A firm belief in the ability to improve wellbeing through care for our historic assets was one of Purcell's key motivations for engaging in this tremendously exciting project at the UK's oldest hospital and in one of James Gibb's most influential 18th Century buildings.
— Liz Smith, Purcell Chairman and Regional Partner for London & South East UK