Purcell wins at the Employee Ownership Australia Awards
27 May 2021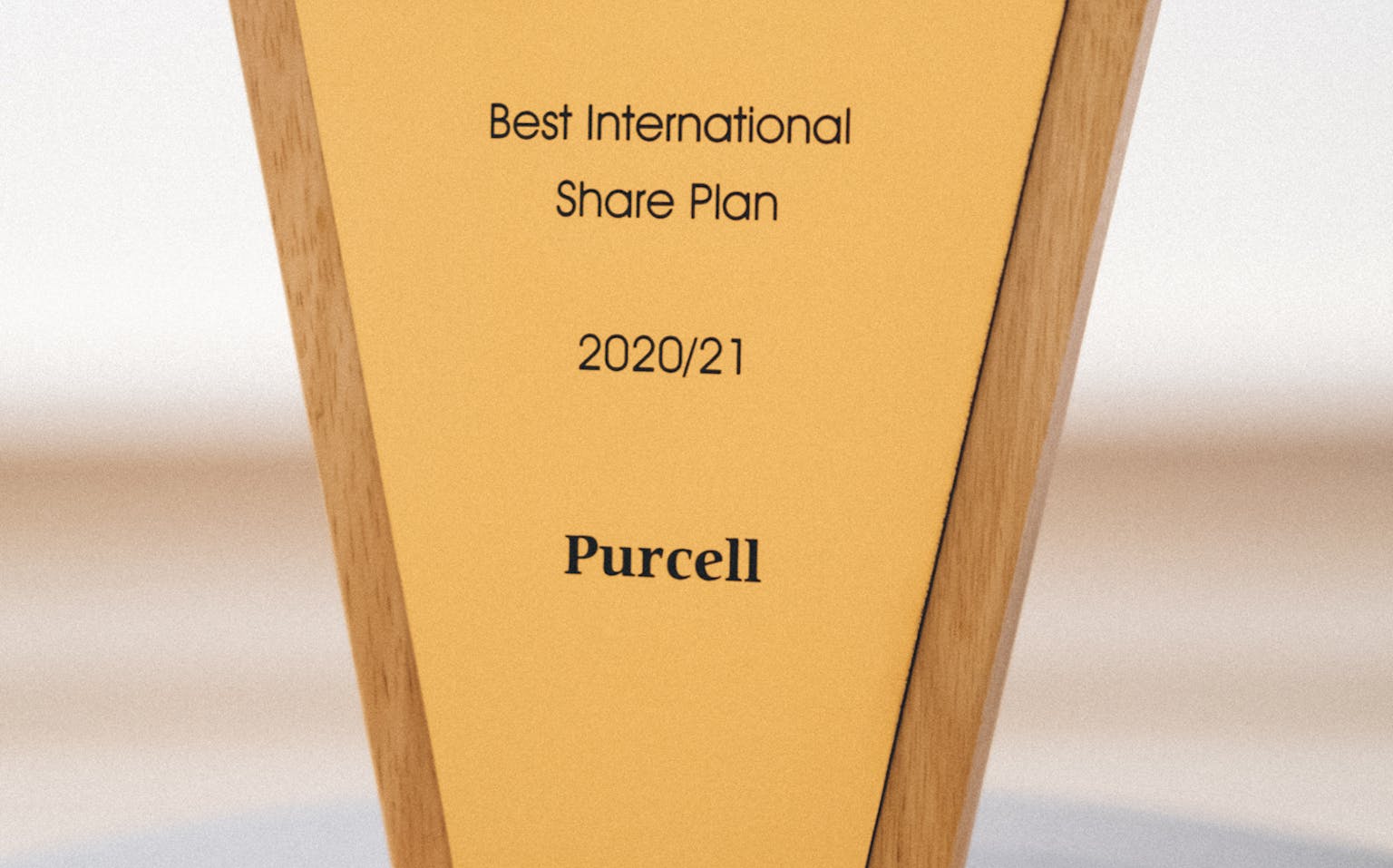 We are delighted to announce that Purcell has been awarded the 'Best International Share Plan' at the Employee Ownership Australia Awards 2020/21!
Converting to an EOT has maintained continuity of Purcell's unique culture and business processes, while providing the desired legacy for its former owners.
— EOA Awards Body
Our share plan celebrates our employees and recognises our multidisciplinary team who have been instrumental to our growth and evolution. We are extremely proud to have received this prestigious award; a testament to our successful employee-ownership journey.
Purcell's Trust holds ownership for and on behalf of all current and future employees in the business. Newly appointed Chair, Liz Smith and Purcell's Board, will work with the Chair of Purcell EO Trustees, Alex Holton, with Emma Bryant, Ewa Lenart, Lucy Burke-Smith, Alasdair Jones and Tom Brigden as Trustees, and Sue Lawrence as Non-Executive Trustee.
Founded by Donovan Purcell in 1970, Purcell developed a reputation for expertise in architectural heritage across sectors ranging from public to residential, educational to cultural. Today, we remain committed to enabling our clients to devise long-term solutions for the sustainable future of their buildings, and for the communities and people that they serve.

We were also extremely proud to receive the seal of approval from Donovan Purcell's daughter, Brigid. A fitting seal of approval for our future journey!
I'm very pleased to hear that Purcell is becoming an Employee Owned business. Father would have thoroughly approved!
— Brigid Purcell