What we learnt at MIPIM 2023
12 April 2023
Senior Architect at Purcell, Lorna Crane, discusses heritage, architecture, and her key takeaways from this year's MIPIM exhibition and networking event.
Freshly back from MIPIM, I am inspired by the strong stance taken, both on and off the stands, for a green agenda. I found amongst the many people I talked with, over four sunny days in Cannes, that retrofit was a hot topic (when was it not!).
I had heard lots of things about the world's leading real estate marketing event, but I was not prepared for the striking sense of familiarity when hearing everyone was interested in adaptive reuse. A pleasant surprise and good news for me because I work for Purcell, the world's largest team of conservation and heritage experts in architecture.
Rescuing, restoring, transforming and extending buildings is what we do, we just tend to consider them under the banner of Heritage. I think it's fair to say we'veprobably worked on buildings of every typology you can imagine from the 20th century backwards. Now it seems itis time to extend the net.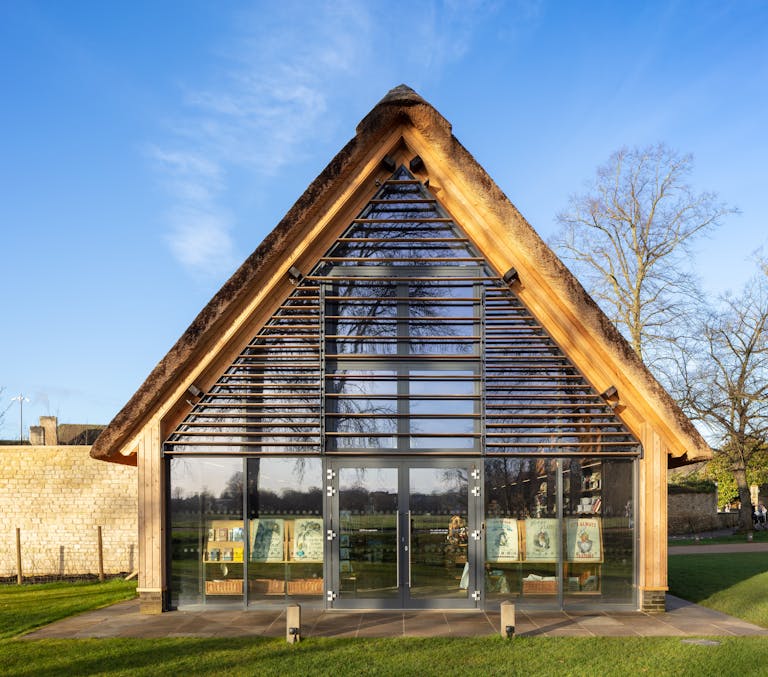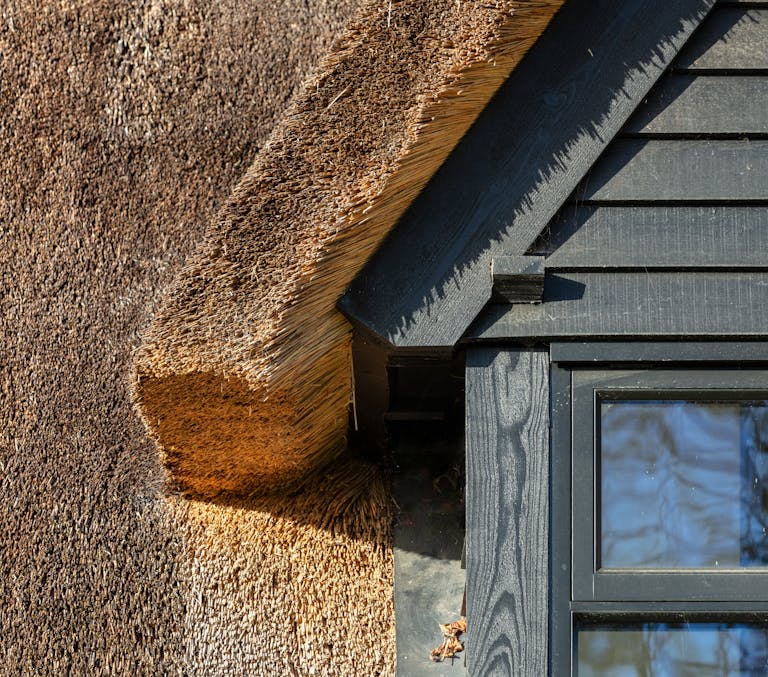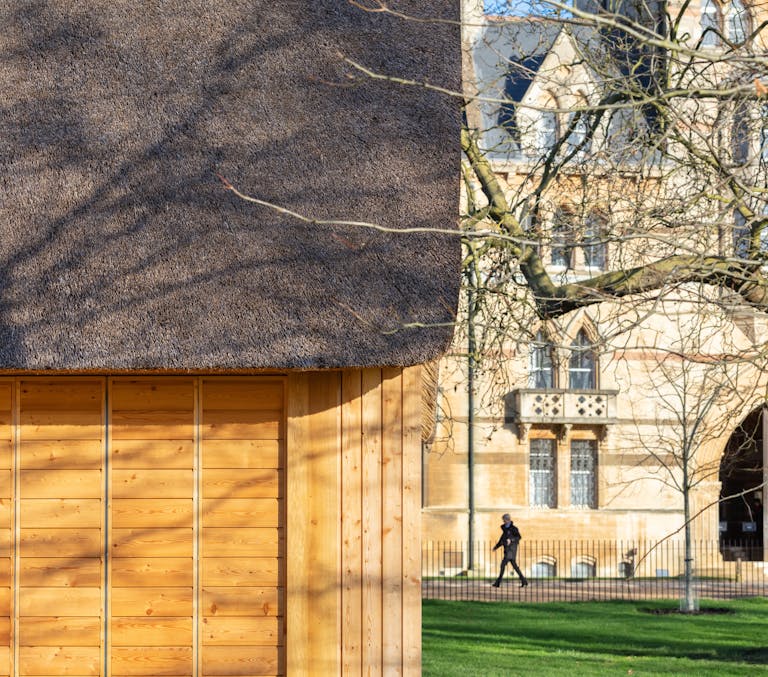 Christ Church Visitor Centre, Oxford
What drew me to heritage and conservation architecture was an instinctive recognition that a building's value is far more than the sum of its parts. They are both stage and canvas, part of the story of who we are today, and to dismiss that robs us all.
Over the last 75 years most of our work as a practice has involved listed buildings and conservation areas, rightful protections against this type of loss. Enabling change in these buildings is often misunderstood.
Of course it is possible, and I would argue necessary, but nuanced, something I take great pride in being a part of.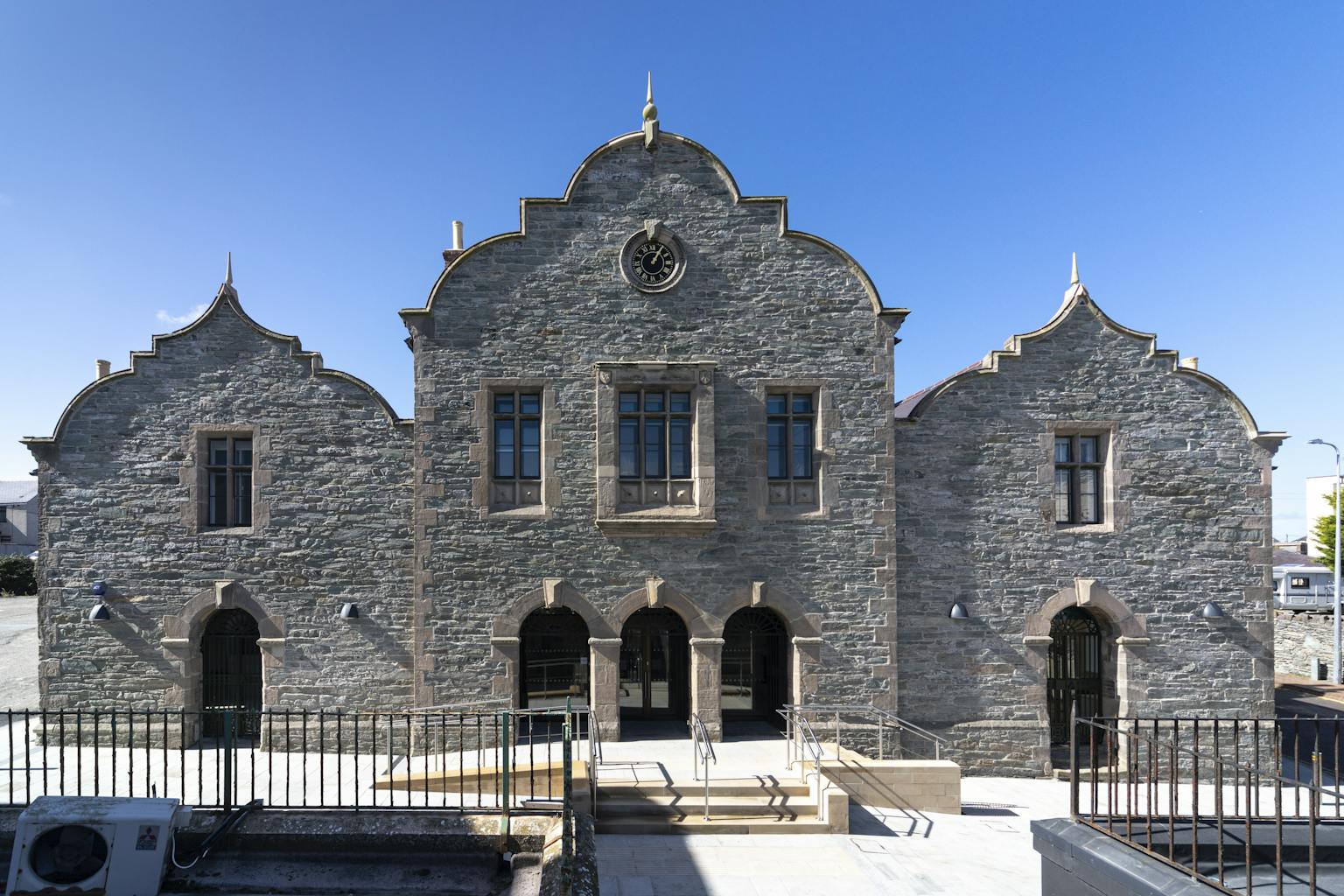 But the stakes are much higher now. What I found so uplifting at MIPIM is that so many people are on the same page. There is definitely an increased recognition of the need to retain existing structures for their carbon as well as their social benefit, it does not matter how old they are. We have noticed a shift towards this healthier attitude in recent years. Clients are asking us to approach unlisted buildings in a similar way to listed ones, out of respect and appreciation for their unique worth. 
Politically and morally, it is becoming ever more difficult to reject existing building stock in favour of starting from scratch. David Chipperfield, recipient of this year's Pritzker Prize for architecture, recently stated that working with existing buildings is more interesting, suggesting that demolition and starting again is an easy, possibly lazy option. Scotland's Malcolm Fraser has claimed that demolishing four Glasgow tower blocks (the Wyndford Flats in Maryhill) would release 47,000 tonnes of embodied carbon into the atmosphere. Purcell's Head of Sustainability, Laura Baron, writing in Building Design magazine, has said that the climate emergency should be treated in the same way that we treat other health & safety emergencies. It's a powerful statement and a sobering one for the whole industry.
Listening to RIBA President, Simon Allford, talking about retaining and adapting existing buildings, on a panel discussing retrofit and stranded assets, got me thinking. While many agree with these principles they are unclear how to apply them. Perhaps some have concerns that this means stagnation and less of the new, but I am excited by the prospect. It is essential to look at how we approach heritage buildings, there is so much that can be transferred to the evaluation of existing buildings that don't have regulatory restrictions. 
The first step is to understand what you have, both in terms of fabric and story. With a listed building we categorise the evidential, historic, aesthetic and communal evidence to make an assessment of the asset. We do this because it tells us what is 'significant', so you know what you can change and how, you know what to protect and why. Finding the right balance between 'harm' and benefit in any proposals. These categories are widely recognised and importantly they evaluate the past and present of a building.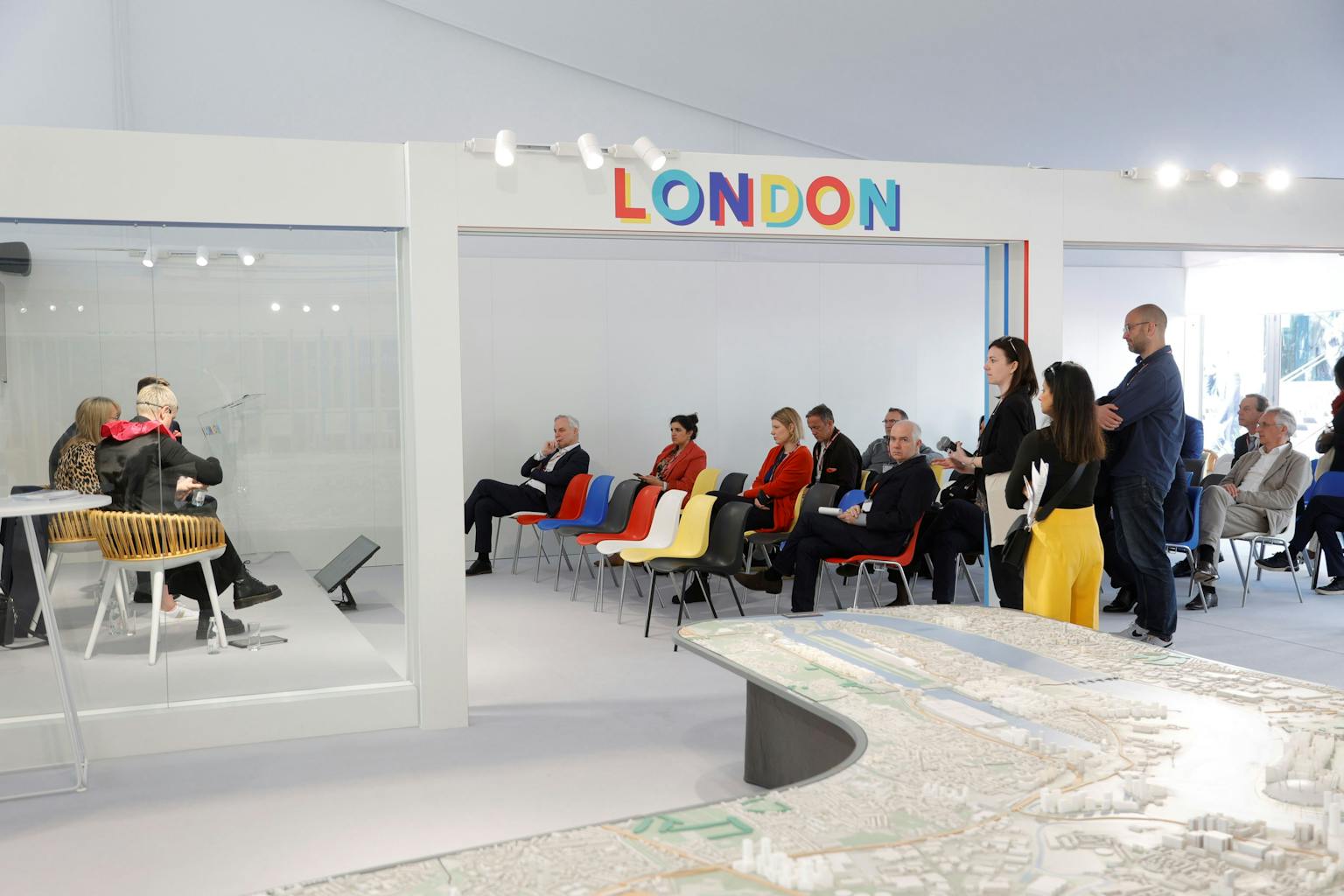 While at MIPIM I could not help pondering what it would mean if we applied this method to all existing building stock. What if 'heritage' was no longer the key driver in retention? A simple approach could be, adding a category for carbon, to a tried and tested method for analysis and understanding that Purcell have been adeptly applying for three quarters of a century. Allowing us to identify strengths and weaknesses, keep what works and allow change where it will make the greatest positive enahancement. Unlocking the potential in every situation and looking ahead to the future.  
Taking it one step further, if this adjustment were made to our assessments of heritage assets it would be very interesting to see if it resulted in additional scope for change. I am an advocate for useful, purposeful solutions. The greatest risk to a heritage asset is sometimes that of becoming irrelevant. Like the term 'stranded assets' - if a building is not useful it has no value. The aim must be a future where built assets are enabled towards humanisation. They must be practical, hardworking and beneficial, sustainable in every sense of the word. Facilitating this can create thrilling and beautiful architectural solutions. I look forward to seeing the opportunities to come.