The benefit of BIM in the development of Radley College's Chapel extension
1 April 2020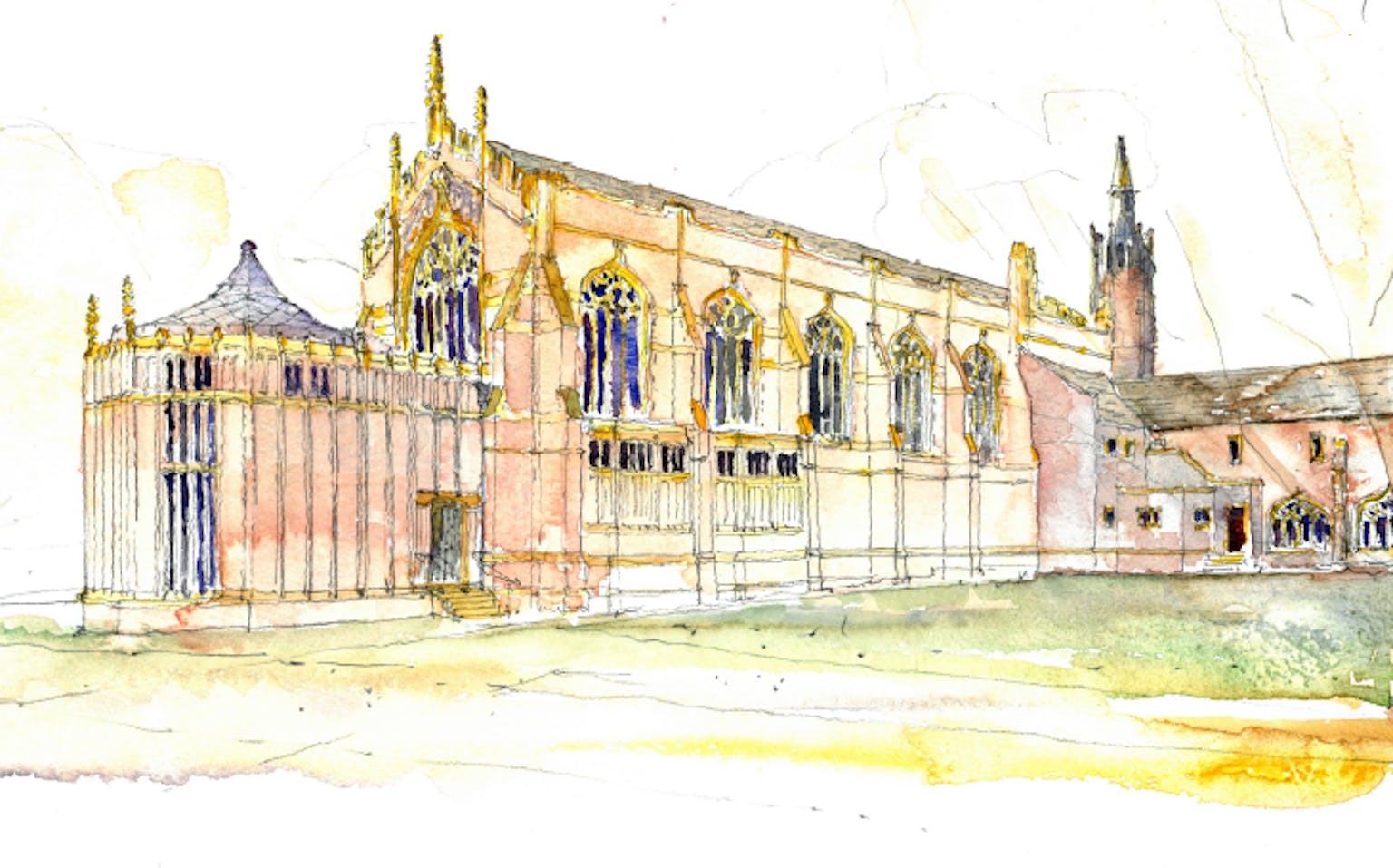 Purcell's Senior Architect, Josh Greig, explains the benefit of using Building Information Modelling in the development of Radley College's Chapel extension.
Designed by one of the most prevalent English architects of Victorian England, TG Jackson, Radley College Chapel is a superb example of Gothic revival architecture. Crafted from banded brick and limestone, the building sits next to the college's 18th C. mansion and features fine terracotta detailing.
In 2015, Purcell's Oxford studio won a design competition to extend and refurbish the building to provide additional seating to support the increasing pupil numbers. Purcell's vision is to extend the east end of the building, to provide a greater focus on the sanctuary and the opportunity for reordering to ensure that the functions of the building are optimised. The proposals are not only are a conscious continuation of TG Jackson's chapel but also have their own distinctive character and presence.
In developing the extension, our team are using Building Information Modelling (BIM) to ensure a highly coordinated design whilst also effectively communicating the work to the college's staff and students. "BIM has also been used to help the college, consultant team and consultees to better understand the scheme through visualisations, 3D walkthroughs and 3D axonometric drawings", explains Purcell's Senior Architect, Josh Greig.
"This included a day of consultations using virtual reality glasses to allow users to walk through the chapel and experience the space, materiality and lighting within the proposed scheme."
The architectural detailing, material selection, scale and proportion of the extensions have all been driven by the sense of design unity within the chapel which has resulted in intricate geometry and the need to have a particularly robust approach to coordination and collaboration between the design team.
"The only way we could coordinate this complex geometry has been by developing a 3D BIM model of it," Josh explains. "We worked closely with the engineers who have also developed a detailed structural model, which we coordinated to ensure a collaborative approach to the design process."
By developing a BIM model, our Oxford studio has been able to interrogate the design proposal and undertake clash detection to de-risk the design before commencement on site, whilst also flagging issues that might have not been identified during the design stages.
Through the development of the 3D visual model, the team have been able to help both the staff and students understand the existing impact of the changes which has also given insight into the structure of Jackson's design. "Rather than a traditional O+M manual, BIM enables the client to be handed a 3D model of the final building on completion which can have data embedded within it. This enables FM software to be used to manage and maintain the buildings," says Josh.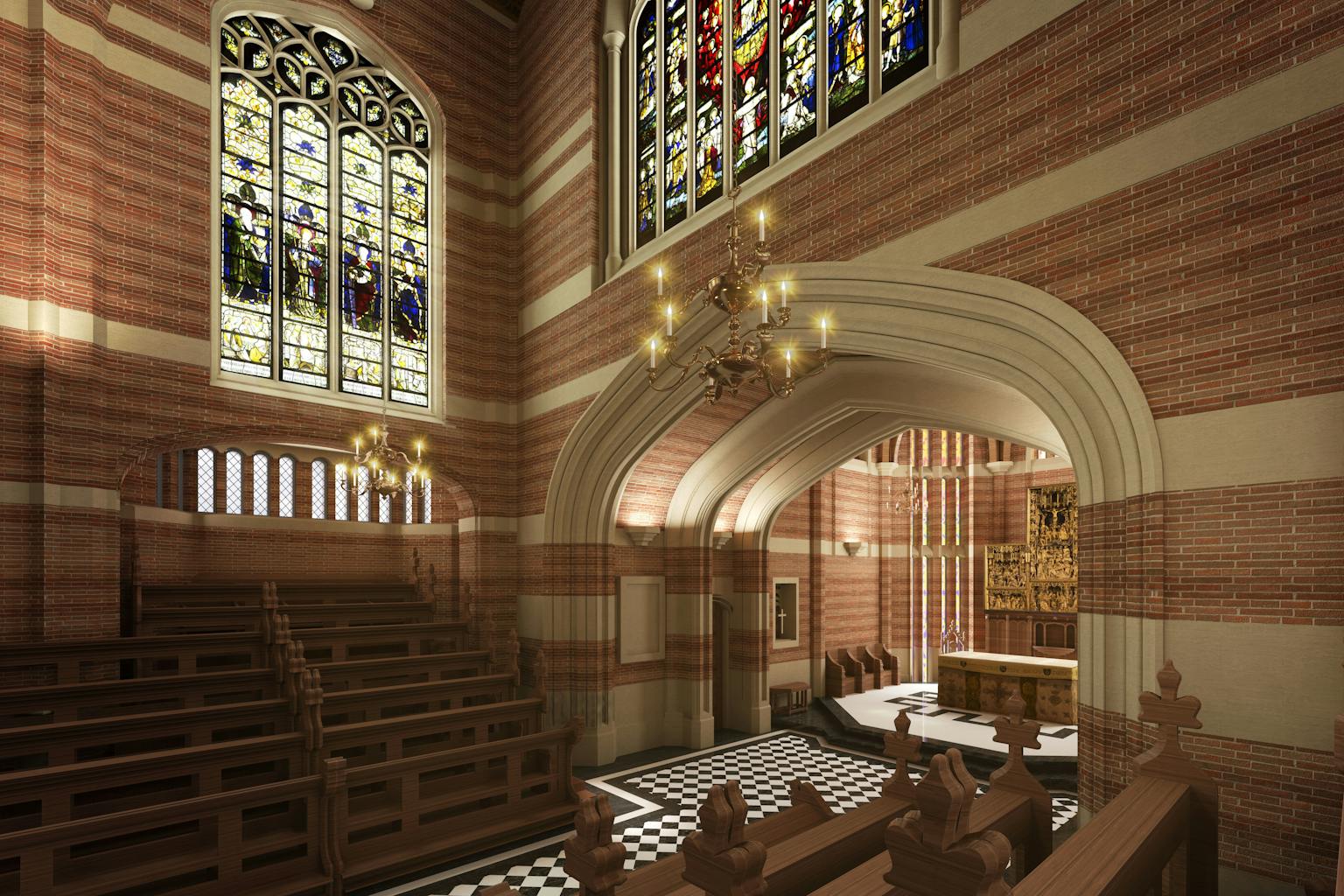 Once Radley College Chapel's extension has been completed, not only will the college have larger space for the comfort of their students, but they will also have access to an effective 3D model as a management tool to ensure the longevity of the building. "Using BIM throughout the project has also enabled collaboration, improved efficiencies and has helped future-proof Jackson's heritage asset," Josh explains. "It is not just a tool for new builds but can have inherent value in developing schemes at any scale and in any setting."