Celebrations at the Planning Awards 2021
20 May 2021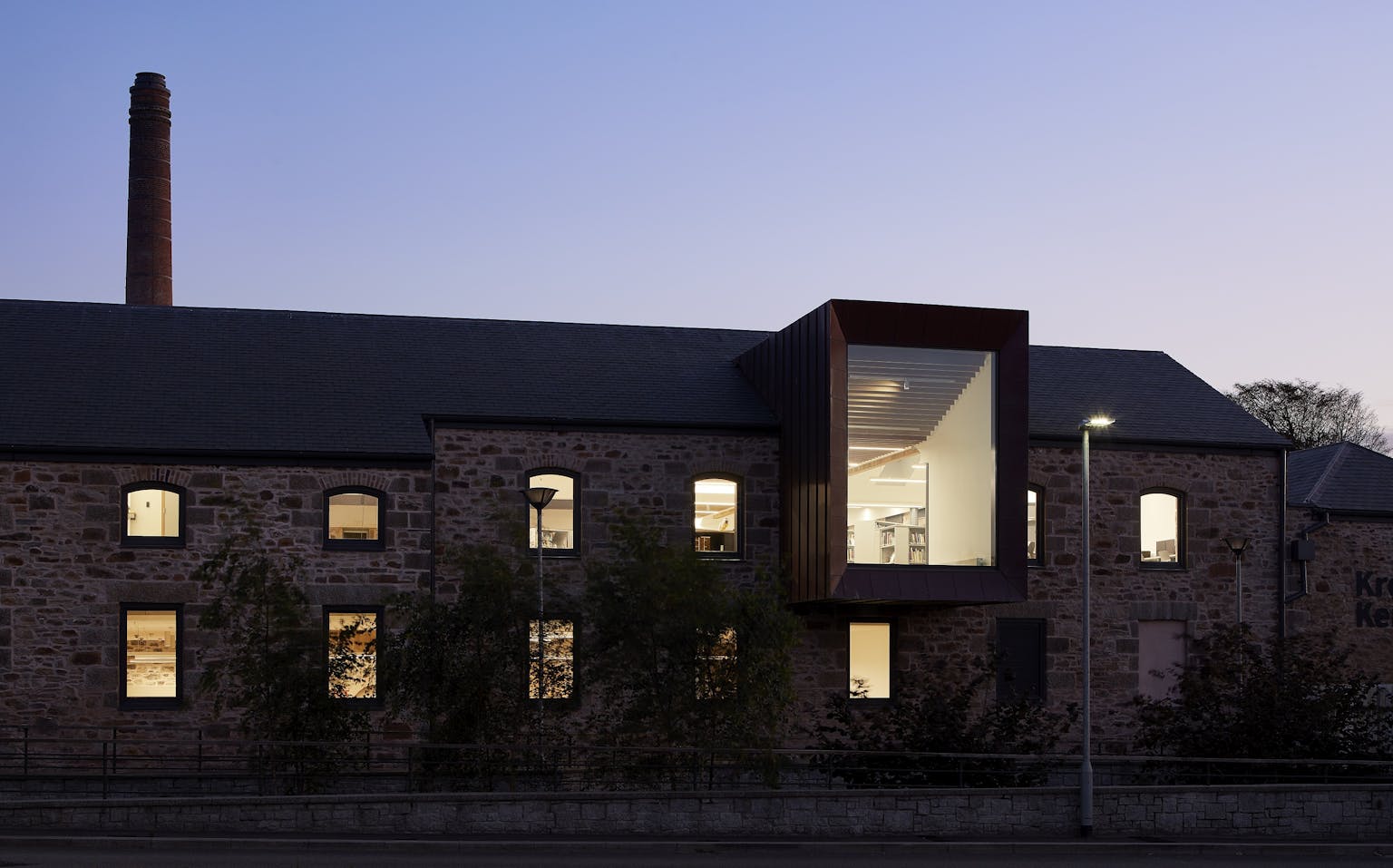 Purcell are thrilled that our work has been shortlisted for The Planning Awards. They represent the value of engaging with local communities as part of a positive, consultative planning process.
— Rebecca Burrows, Associate and Heritage Team Leader
We are delighted that four of our projects diverse projects are winners, highly commended or finalists in regeneration, design excellence and stakeholder engagement categories. They are a testament to our clients' visions as well as our team's commitment to understanding and harnessing context.
The success of these projects is founded on our blended offer of masterplanners, heritage consultants and architects, who collaborated to deliver our clients' visions. By working together, we successfully design and deliver projects that are harness the identity of historic, and often sensitive, settings. A hearty congratulations to all our colleagues involved.

Kresen Kernow
Winner of the Design Excellence Award, and Highly Commended for the Award for Regeneration.
This ambitious project brought the derelict Redruth Brewery building - destroyed after arson attacks - back to life as the new Cornish archives centre through the addition of contemporary design. As a valuable, accessible resource for the local community and visitors, the design not only challenges the traditional concept of an archive, but also acts as a catalyst for further development and investment in the town and surrounding area.
Read more about Kresen Kernow here.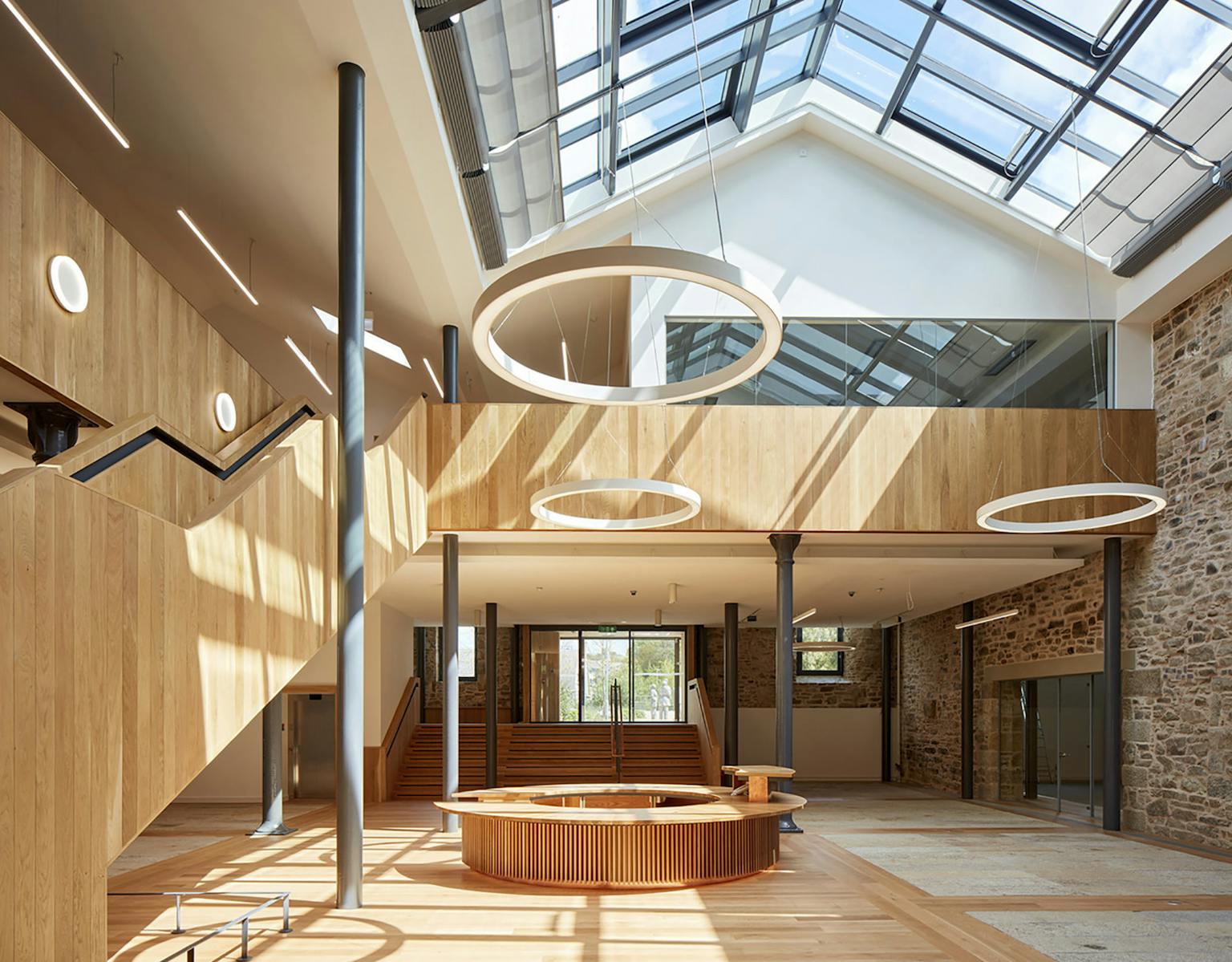 Our Town Hall
Highly Commended for the Stakeholder Engagement in Planning Award.
Purcell are leading a collaborative, multidisciplinary team for the £330 million refurbishment of the Grade-I Listed Manchester Town Hall, a project known as Our Town Hall.
The team's commitment to engagement and active participation, clear objectives and governance has ensured each strand of this complex project is informed by local experts, volunteers and communities. The completed project will exist for everyone.
Read more about Manchester Town Hall.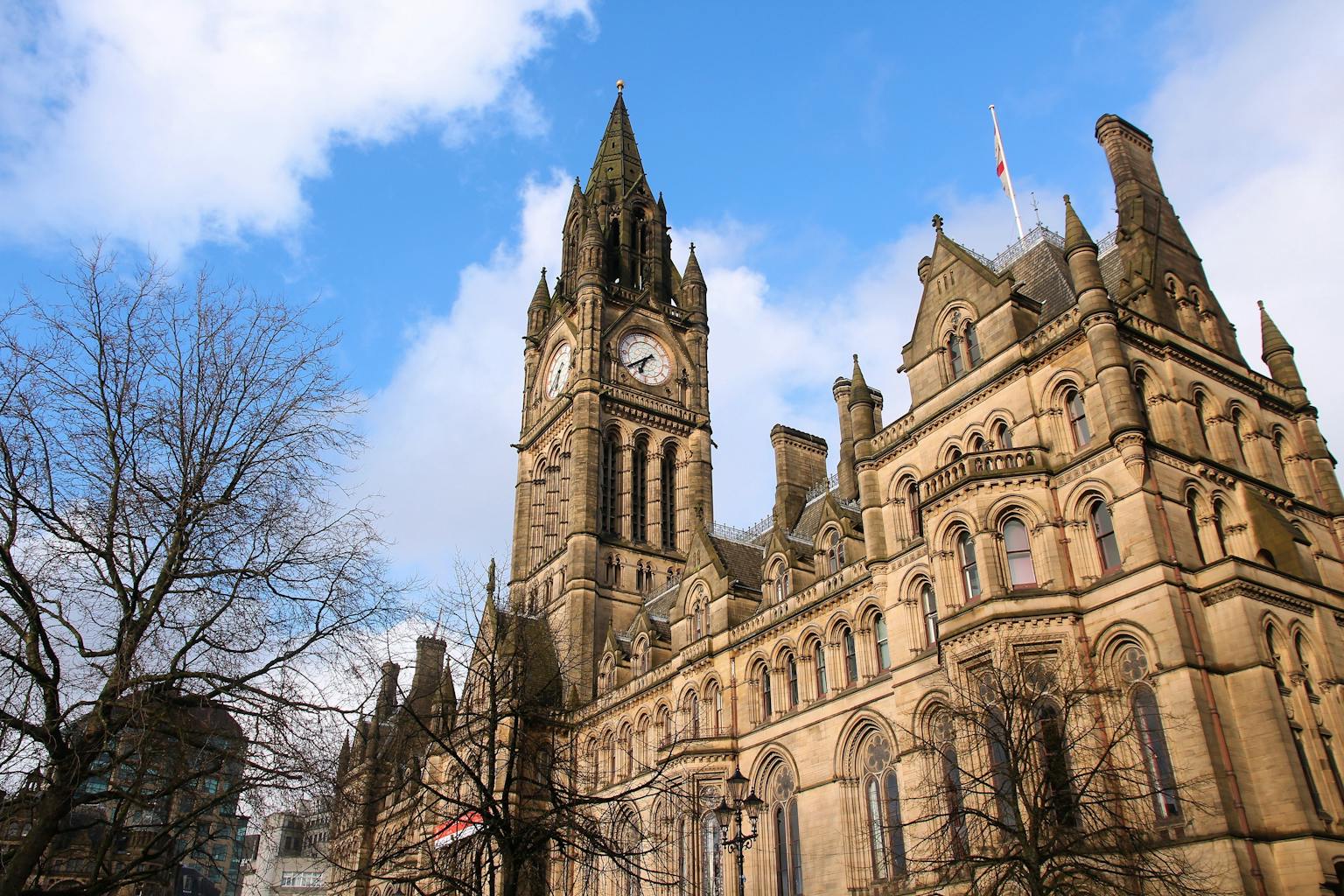 Rochdale Heritage Action Zone
Shortlisted for the Fostering a Healthy High Street Award.
This scheme aims to turn the historic gateway of Drake Street and South Parade into a pioneering hub for the town centre. Urgent repairs, championing cultural heritage and introducing new residential and leisure uses for vacant sites will sustain an attractive high street for visitors and residents alike.
Read more about our work with Historic England and Heritage Action Zones here.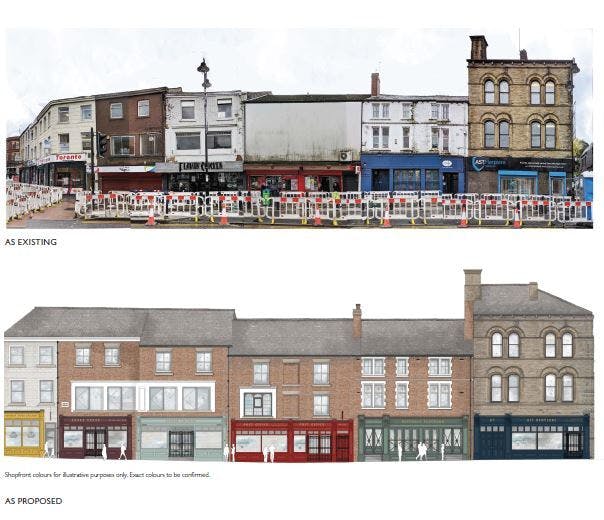 Ainsworth Graduate Centre, St Catherine's College, Oxford
Shortlisted for the Design Excellence Award.
Set within Arne Jacobsen's original college campus, this is a multi-faceted project for a new graduate student centre and accommodation pavilions. These buildings anchor the graduate student community and maximises the development potential of a constrained site.
The design works with and enhances the site's unique character, preserving its historic setting while creating flexible, modern and fully accessible spaces.
Read more about St Catherine's College here.