Kresen Kernow wins RIBA South West Award
25 August 2021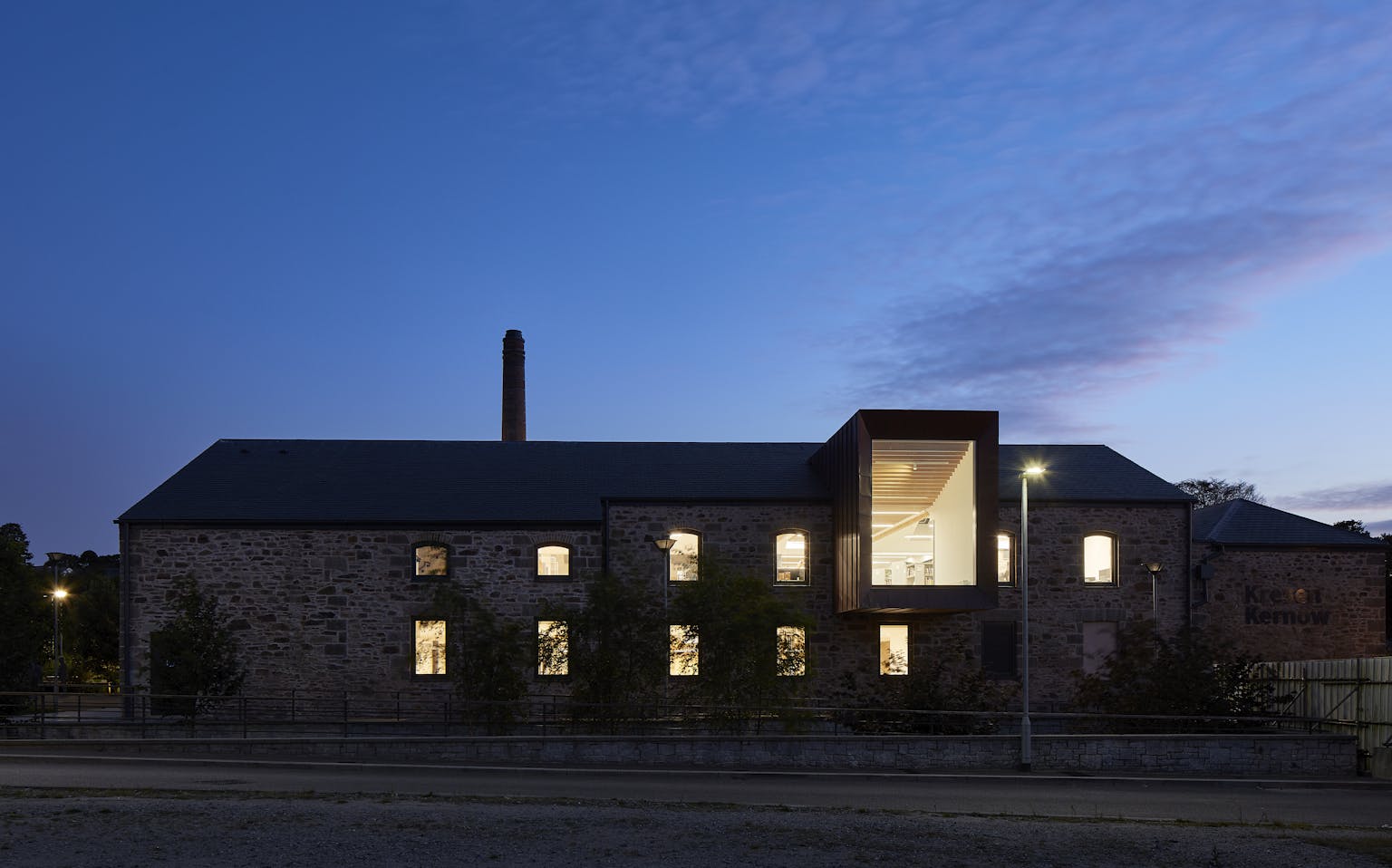 Kresen Kernow, Cornwall's state-of-the-heart archive facility in the heart of the Cornish Mining World Heritage Site, has had a busy month.
First shortlisted for the AJ Architecture Awards, it is now winner of the RIBA South West Award for 2021.

The awards acknowledge excellence in UK architecture and highlight Kresen Kernow's cultural and architectural contribution to the South West.
It is the latest in a series of nominations for the archive and local studies centre, which is home to the world's largest collection of historical documents and artefacts relating to the wild and western peninsula. By transforming a previously derelict site, the project team have created a beacon for regeneration, and helped safeguard the identity, culture and history of Cornwall.

The project, which most recently won the Planning Award for Design Excellence and Highly Commended for the Regeneration Award, was also shortlisted at the AJ Retrofit awards 2021, the delayed RIBA 2020 as well as the RICS 2020 Awards.

Representing well over a decade of hard work by all involved, this completely transformational project provides an important civic and cultural centre for the whole of Cornwall.
— RIBA