In the Press: St John's Community Hub
20 July 2023
St John's College Community Hub
Architecture Today have published a glowing write-up of the new Buttery at St John's College Cambridge. Designed by MCW Architects, Purcell worked collaboratively as Conservation Architects to design and deliver a stunning, accessible and inclusive social space at the heart of the historic campus.
Architecture Today: Old Meets New
Purcell worked as Conservation Architect for the existing building, upgrading the environmental performance and repairing the fabric, as well as collaborating with MCW on the interface between old and new. The aim was to develop a solution that would touch the historic fabric as lightly as possible, and outline areas where change was possible without causing unnecessary harm. An example of this considered approach is the construction of a trophy cabinet within a historic window that was discovered behind 18th century panelling during the works. Elsewhere, original window seats have been carefully reconstructed incorporating power-points for laptops.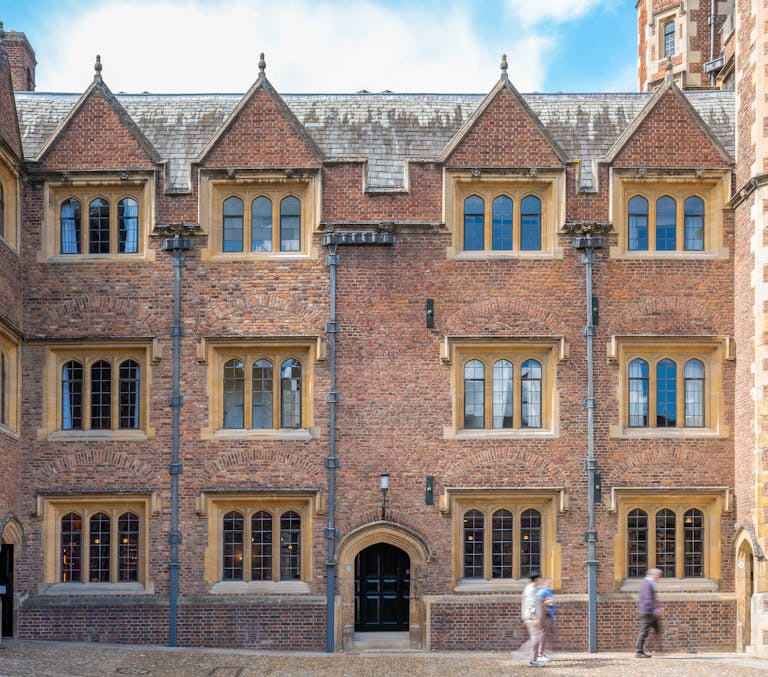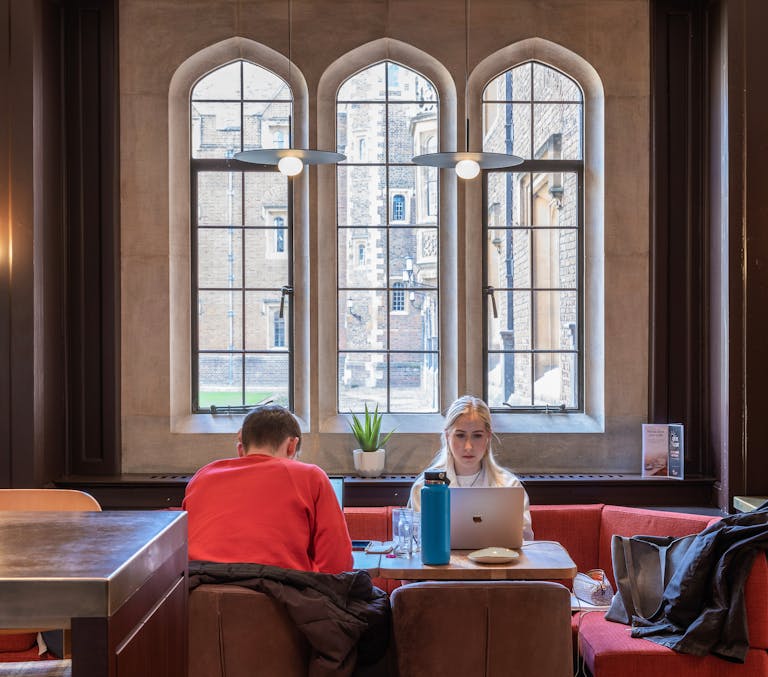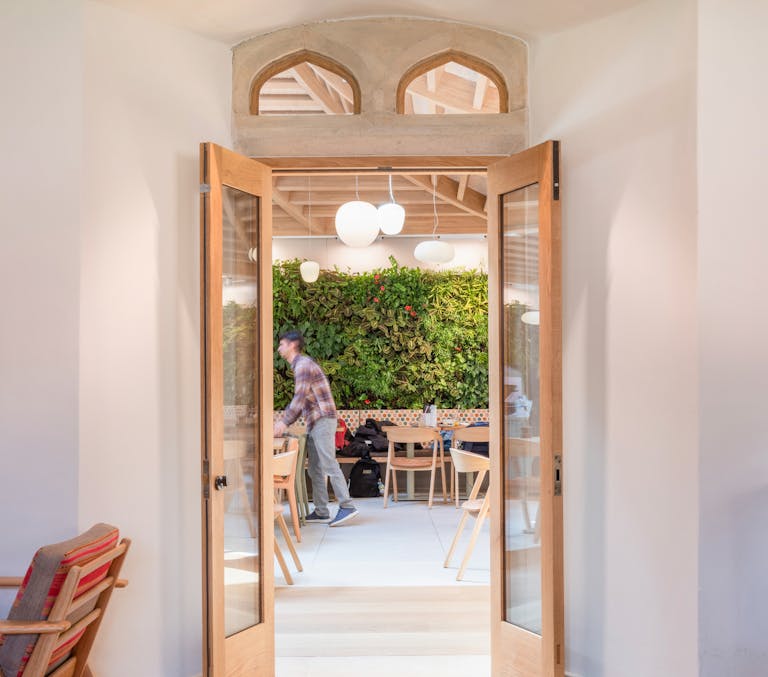 All images (c) Richard Fraser