Charlotte Robinson Appointed Surveyor of the Fabric at Winchester Cathedral
16 November 2021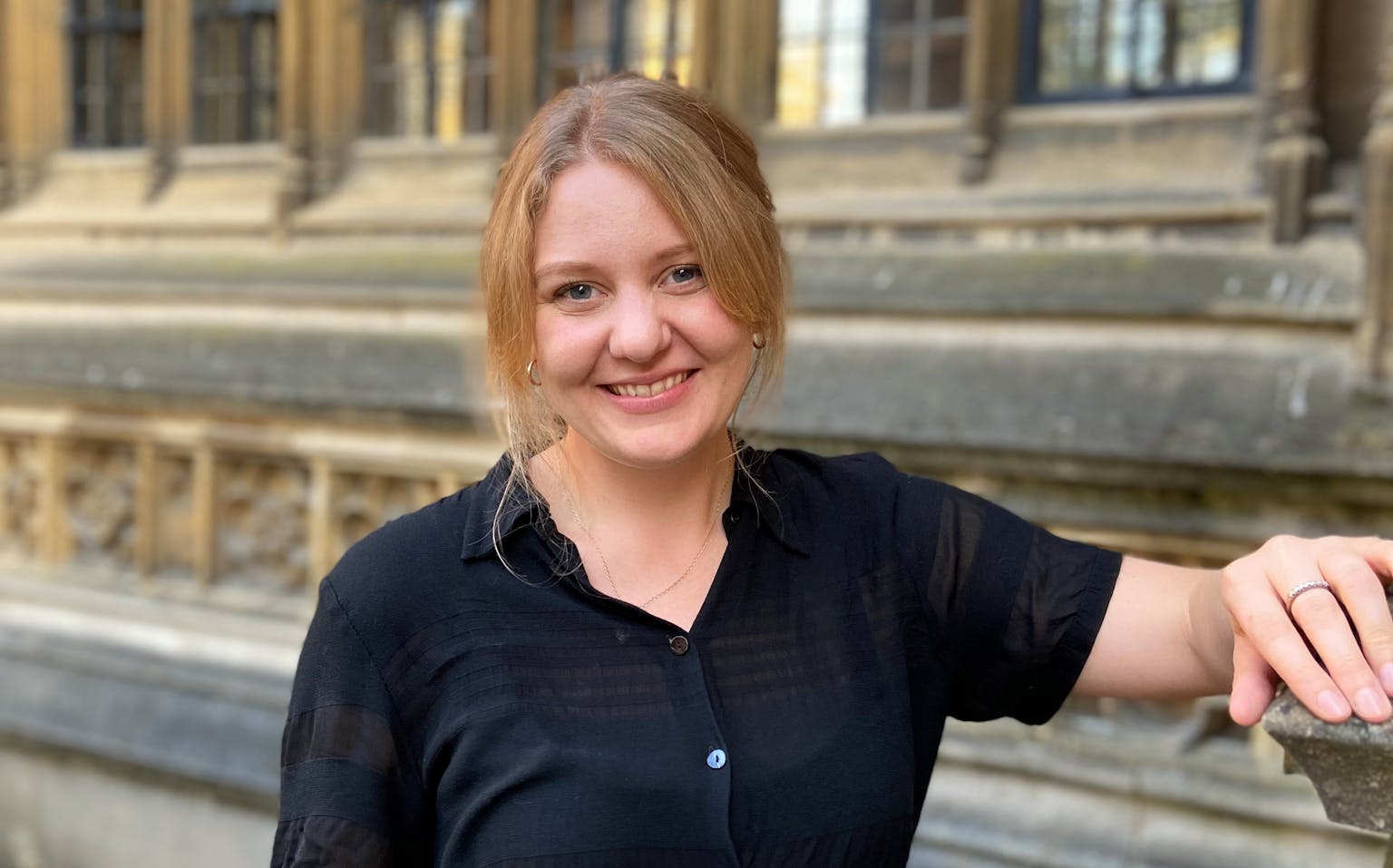 We are delighted to announce that Purcell Senior Architect Charlotte Robinson has been appointed Surveyor of the Fabric at Winchester Cathedral.

In her new role, Charlotte will be following in the footsteps of the late Corinne Bennett MBE, former partner at Purcell, who held the role of Cathedral Architect from 1974-1989 - making her the first female Surveyor of the Fabric in England.
In picking up where Corinne (and Purcell) last left off, Charlotte rekindles our relationship with this significant place of worship, contributing to our rich history and expertise working with celebrated abbeys, churches and temples.
Charlotte joined Purcell's Oxford studio in 2019, working with Senior Partner Jane Kennedy MBE, Foundation Architect to Christ Church Oxford on numerous projects at the Cathedral and College. Charlotte completed her architectural training at the University of Cambridge and Manchester School of Architecture before going on to study Architectural History at the University of Oxford, where she cultivated her interest in ecclesiastical architecture.
I am thrilled to have the opportunity to work at Winchester, one of the most spectacular and awe-inspiring Cathedrals in England. As the world reconciles with the difficulties of the pandemic the importance of places of worship as a space of sanctuary and communal togetherness is more essential than ever.
— Charlotte Robinson, Senior Architect
The Surveyor of the Fabric of Winchester Cathedral, also known as the Cathedral Architect, is responsible for advising the Dean and Chapter and overseeing the care, maintenance and sympathetic development of the fabric of the Cathedral and buildings within its close over the coming years.
Today, after countless changes — both to its own fabric and the world around it — the Cathedral remains a place which welcomes people from across the globe, inspired by its magnificent architecture. Dating back to the eleventh century, this sensitive, Grade I listed building is steeped in history; the appointment of Charlotte in this key role will help to safeguard its future as an important place of worship.
It will be a great privilege to work in a place of such rich heritage and to contribute towards its continued longevity. I am honoured to have the opportunity to work with Chapter and all the team at Winchester on such a magnificent Cathedral.
— Charlotte Robinson, Senior Architect